The Vietnam War inherited by Lyndon B. Johnson when he became president was not a conflict he sought or embraced, or one he felt comfortable leading, according to Professor of History Seth Jacobs, particularly since it distracted him from his domestic passion: building the Great Society.
Jacobs shared his insights about Johnson and the tumultuous, misunderstood war earlier this semester during a session of his class, Vietnam: America's War at Home and Abroad, that was filmed by C-SPAN's American History TV division, as part of its "Lectures in History" series. (Watch the segment online here.) Launched in 2011, AHTV provides history aficionados with 48 hours of weekend programming that examines the people and events that document the complete American story. Recent shows include a lecture on Herbert Hoover's World War I relief work and a tour of the National Portrait Gallery's exhibit "Votes for Women."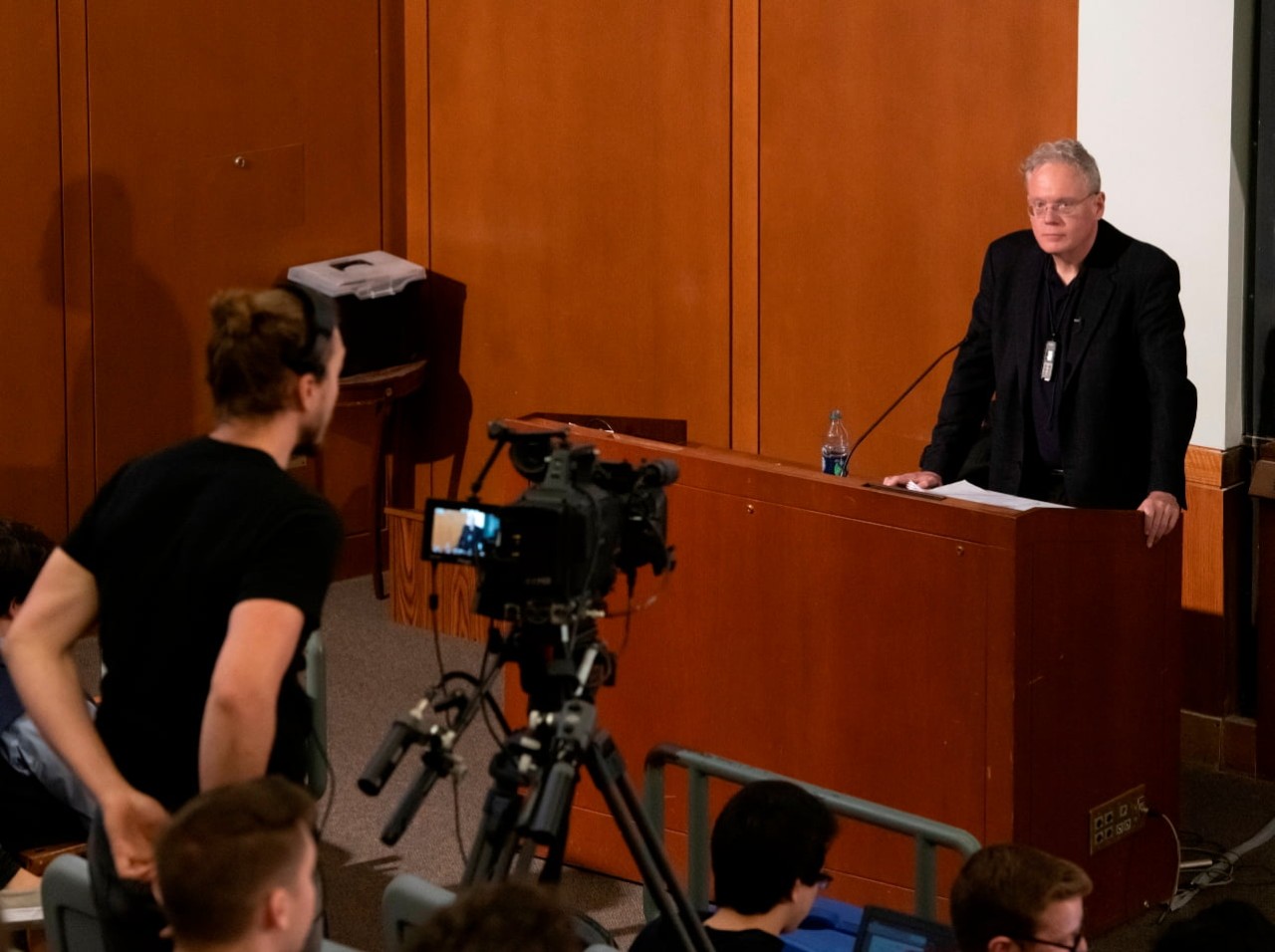 As the cameras rolled during the class, Jacobs described how Johnson was intimidated by the highly educated and erudite members of his cabinet—all Kennedy Administration holdovers—and flummoxed by a battle over 9,000 miles from his humble, Stonewall, Tex., farm home.  Afraid of appearing weak and clumsy with foreign policy, Jacobs explained, and already driven by a domineering, aggressive personality, Johnson escalated the American military force in Southeast Asia, resulting not in victory but in soaring casualties, and an ensuing angry antiwar movement on college campuses and cities throughout the U.S.
"'Lectures in History' allows our viewers to go into college classrooms around the country on a weekly basis to hear lectures on a variety of American history topics," said Russell Logan, a producer at AHTV. "Because these are real classes, they look and feel a bit different than many of our other programs, which are often talks or panels taped at public venues. Our viewers have responded positively to the series, and the 'Lectures in History' page at our website is one of most visited on a weekly basis. We also podcast these classroom tapings and it is the most downloaded of the C-SPAN podcasts."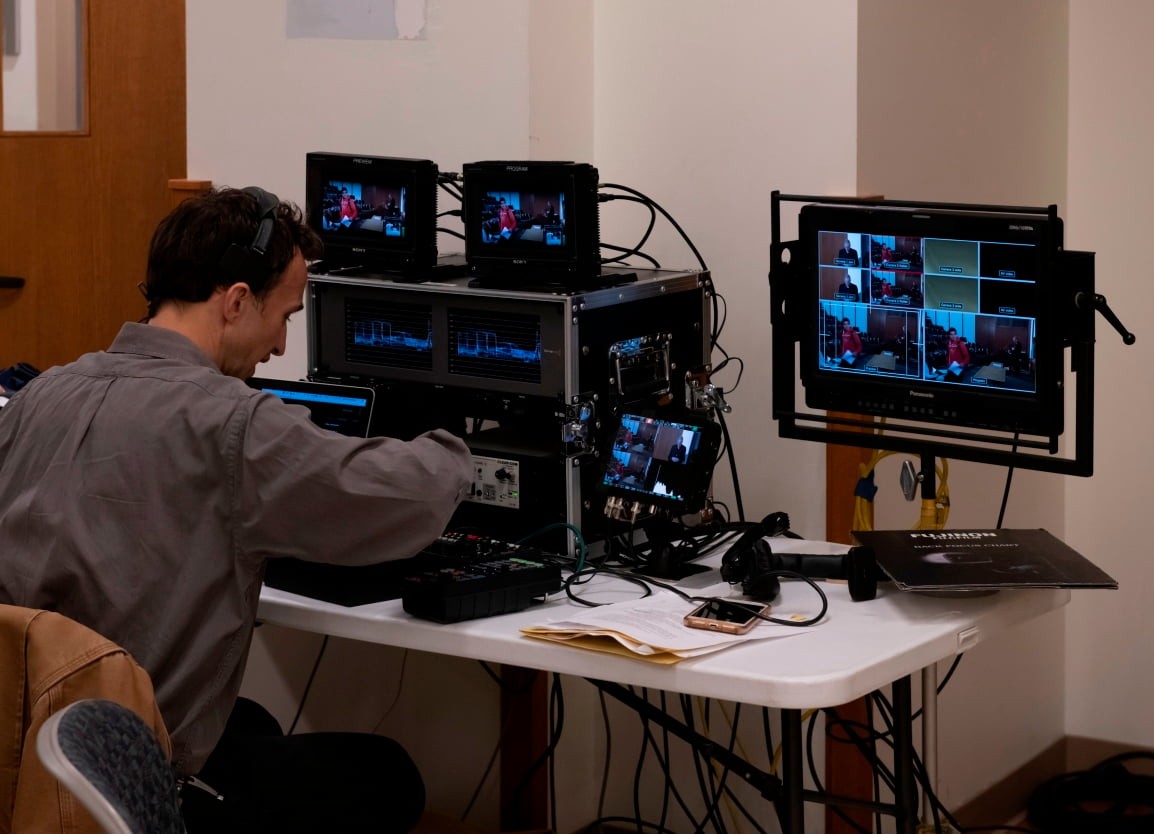 Jacobs' class was recommended for AHTV taping by more than one source, noted Logan, but it was the 20th century U.S. political and cultural historian's first "on-camera" lecture experience.
"I'm very glad they decided to go with the Johnson/Tonkin Gulf lecture because that functions better as a 'stand-alone' piece than most of my Vietnam War talks," said Jacobs, who teaches undergraduate and graduate courses in American military and diplomatic history, the Cold War, and America in the 1950s, in addition to the Vietnam War. "I thought the C-SPAN folks were remarkably thorough and professional."
Jacobs's History Department colleague Professor Heather Cox Richardson was the subject of an AHTV program in April 2016, when she was filmed giving a lecture on the new roles women assumed in the workforce and in politics during the late 19th century. She was the first BC professor to have a class documented by C-SPAN.
Jacobs's class airs on C-SPAN 3, available in 49 million digital cable households, and is available on the AHTV's Lectures in History website.
—Phil Gloudemans | University Communications | December 2019