The history of an institution like Boston College is one of many milestones and pivotal moments, but it is also a history of people—of hundreds of thousands of students, faculty, staff, alumni, and benefactors who have shaped the University through the years. In his new book, Ever to Excel: A History of Boston College, University Historian and Clough Millennium History Professor Emeritus James O'Toole centers his lens on some of these individuals, offering a personal look at BC's first 150 years.
Ever to Excel, which will be published on July 1 by BC's Institute for Advanced Jesuit Studies, was conceived during conversations leading up to Boston College's sesquicentennial anniversary in 2013. O'Toole set out to write what he calls a "social history," conducting 12 years of archival research through letters, newspaper articles, government and University records, Church archives, and many other sources.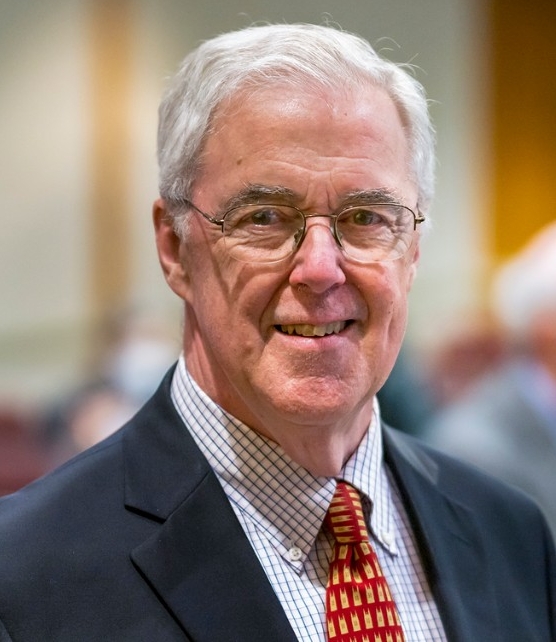 "Over the course of my career, I've come to think history is valuable precisely because it connects to the stories of real human beings," O'Toole said of his decision. "What are the actual people doing, not just in the president's office, but on the ground?"
The pages of Ever to Excel are full of detailed anecdotes about such actual people, from Father John McElroy, S.J., the Irish-born pastor who founded Boston College in 1863, to the 22 boys who made up the inaugural class and the first women and students of color who enrolled at the University decades later.
One section of the book follows Thomas "Buttsy" Craven of the Class of 1917, whose diary covered everything from classroom experiences (he boasted of a test he had "K.O'ed," and bemoaned a professor for "harping on St. Thomas [Aquinas]") to his decision to enlist in the First World War.
While everyday musings like Craven's offered O'Toole a lens into life on campus a century ago, the new history is also "social" in its attention to larger demographic shifts. We learn, for instance, that "one hundred and thirty-eight of the more than eight hundred students in the 1925–26 school year had surnames that began with either 'Mc' or 'O',' and there were fully thirty Sullivans on campus that year," while by 2013 "more than one quarter of the student body would be from racial and ethnic minorities."
In similar fashion, the book traces BC's transition from being "mostly a male preserve" to a school where the majority of students are women. O'Toole highlights individual steps within this long arc: the foundation of a Women's Resource Center in 1973, for instance, and the 1981 election of Joanne Caruso, who was "forced to run as a write-in candidate" to become the first female president of the Undergraduate Government of Boston College.
O'Toole includes both BC's successes and the moments in which it has fallen short of its ideals, as it did with "Lightning" Lou Montgomery '41. One of the University's first Black students, Montgomery was a football star, but when the Eagles played segregated Southern schools, the team acquiesced to Jim Crow laws and traveled south without him. Today, O'Toole writes, that decision "seems fundamentally wrong, even cowardly."
"History cannot avert its gaze from examples of frailty and failure if it hopes to be taken seriously when it memorializes strength and achievement," he writes. "Boston College has had its share of all of these."
As he outlines BC's development across three distinct eras—"The School," "The College," and "The University"—O'Toole is perhaps uniquely well positioned to consider how the school has both changed and remained the same over time. Following in two brothers' footsteps, he first came to BC in 1968, and his undergraduate years coincided with the dawn of its full coeducation. As a history major, he studied with then-University Historian Thomas H. O'Connor '49, M.A. '50, H'93, who became a mentor and friend. In the 1980s, O'Toole returned to the Heights to earn a Ph.D., and has taught at the University since 1998.
Despite all the changes that he has witnessed—to say nothing of all those he has studied—O'Toole is struck by the ways in which Boston College has remained true to its origins as it evolves.
"BC will always have to keep asking itself how the education it provides addresses society's needs, but history also shows us the values that have persevered since the beginning," he said. "To this day, students here talk about service and the common good. You don't have to ask—they volunteer it."
John Shakespear | University Communications | June 2022