Chanelle Robinson, a doctoral student in the Boston College Theology Department, is one of 15 scholars who have been selected to participate in the leadership program of the Pierre Elliott Trudeau Foundation, a gateway for bold, cutting-edge doctoral researchers to become engaged leaders who have meaningful impact in their communities and institutions.
The 2021 Pierre Elliott Trudeau Foundation Scholars hail from 13 universities and are leading doctoral researchers representing a range of disciplines, including medicine, religion, policy studies, international health, and law. Robinson and the other 14 Scholars were chosen from a pool of more than 640 applicants.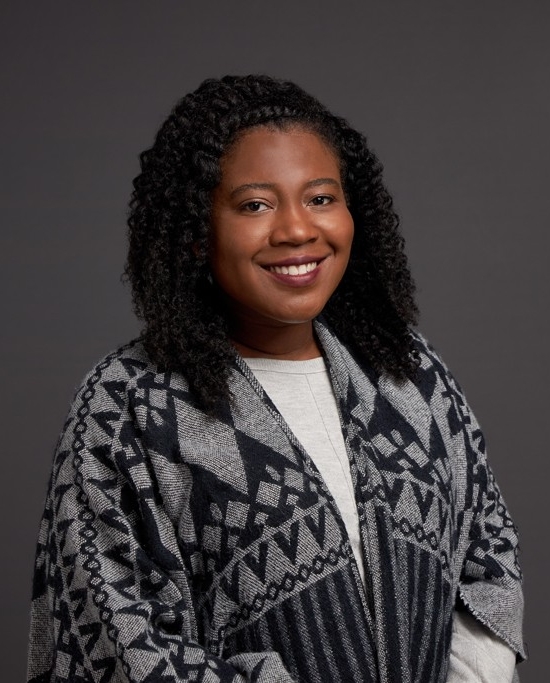 "Our selection process is designed to unearth a different kind of academic leader," said Pierre Elliott Trudeau Foundation President and CEO Pascale Fournier. "Candidates are assessed not only on their academic abilities, but also their curiosity, creativity, entrepreneurial spirit, resilience, and their interest in and willingness to engage with a range of different opinions and perspectives."
"Impact leads to concrete transformations in communities," said Robinson, a doctoral student in systematic theology who serves as the student representative for the Canadian Theological Society. "The [Pierre Elliott Trudeau] Foundation will challenge me to think beyond the boundaries of my comfort zone. Fellow scholars and mentors will push me to shape a future in which all can thrive."
Robinson's scholarship explores womanist theology and diasporic poetry, with a focus on the Canadian context. She earned a master of arts in theological studies and a master of teaching from the University of Toronto and an honors bachelor of arts from the University of Western Ontario. She is a recipient of doctoral fellowships through the Social Science and Humanities Research Council and the Louisville Institute.
The Trudeau Foundation Scholars embark on a three-year leadership program that will guide them to translate their research into action and to become leaders of self, leaders among others, and leaders of systems. The leadership curriculum, designed and delivered by the Foundation's Fellows and Mentors, is based on key leadership concepts tailored to nurturing public intellectuals. By working alongside others who have a diversity of perspectives and come from different backgrounds, Scholars learn leadership by stepping outside their comfort zone and the traditional university setting. The Trudeau Foundation also provides Scholars with generous financial support, academic resources, and mentorship opportunities.
The leadership program for the 2021 cohort will be centered on the theme Language, Culture & Identity, allowing the Scholars to expand their horizons beyond their own field of study and to delve deep into a subject of critical importance at a time when interdisciplinary communication and openness are essential for rebuilding the global community, according to the Foundation.
Based in Montreal, the Pierre Elliott Trudeau Foundation is an independent and non-partisan charity established in 2001 as a living memorial to the former prime minister of Canada.
University Communications | July 2021