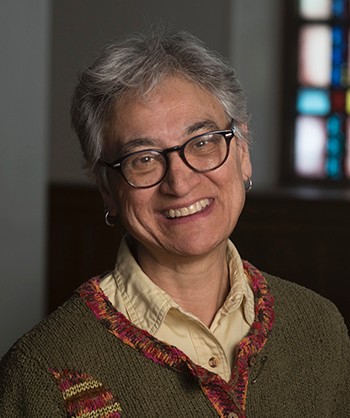 School of Theology and Ministry Professor of Moral Theology Mary Jo Iozzio has received the prestigious St. Elizabeth Seton Medal presented by Mount St. Joseph University in Cincinnati. Following the award ceremony, she presented the lecture "Disability, Poverty, and the Common Good: Imago Dei inspired Preferential Justice."

The Seton Medal, named in honor of the founder of the Sisters of Charity, is given annually to a woman who has made outstanding contributions to an area of theology.

Iozzio, director of STM's Master of Theological Studies Program, focuses her teaching interests on Catholic social teaching, disability studies, theological anthropology, and bioethics/healthcare ethics. She also serves as the series editor of Content and Context in Theological Ethics. She is co-editor of Sex and Gender: Christian Ethical Reflections and a contributor to Disability and World Religions. She has shared her scholarship in multiple disciplines through journal articles, essay collections, book reviews, presentations, and popular digital media. 

She is the fifth Boston College faculty member to receive the Seton Medal, joining Pheme Perkins, Lisa Sowle Cahill, M. Shawn Copeland, and Mary Ann Hinsdale, I.H.M.
University Communications | October 2018