The School of Theology and Ministry's Formación Continua, the continuing education program offered in Spanish, has launched a free, multi-language massive open online course (MOOC) on building a synodal Church that has drawn more than 65,000 participants worldwide.
The course, Common Discernment and Decision Making in a Synodal Church, is offered in five languages (Spanish, English, Portuguese, Italian, and French) and is designed to teach Catholics the theology and practice of synodality.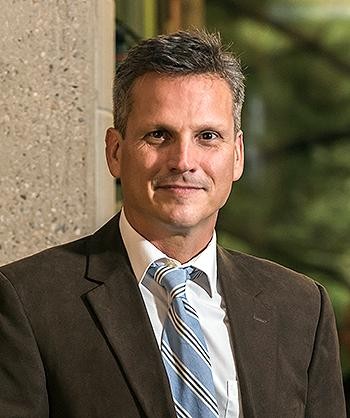 Synodality, the focus of the upcoming Synod, is what Pope Francis has called "a style, it is a walk together, and it is what the Lord expects from the Church of the third millennium." Synodality deepens the ecclesiology of the People of God developed at the Second Vatican Council and asks the laity, priests, bishops, and religious to listen to each other and discern a path forward that generates reconfiguration of relationships, communicative dynamics, and structures in the current institutional Church.
According to Formación Continua Director Félix Palazzi, the goal of the course is to educate the general public and instruct parish and ecclesial community leaders on theological formation and the practice of communal discernment/decision making in the Church.
Common Discernment and Decision Making in a Synodal Church has drawn participants from more than 25 countries. The countries with the most participants are Spain, Mexico, Brazil, and the United States.
One of the instructors is STM Associate Professor of the Practice and Professor Extraordinarius Rafael Luciani, an appointed expert on the theological commission of the General Secretariat of the Synod  and a theological expert on CELAM (Latin American Bishops Council) and CLAR (Confederation of Latin American Religious men and women). He recently authored the book Synodality : A New Way of Proceeding in the Church.
The first phase of the course went live in July, and is still available online. The second phase will begin January 25, 2023. The course is asynchronous, and participants can complete all elements in their own time. Palazzi added that the program is hoping to add a German-language version in the future.
To learn more or to register, visit the course website.

Kathleen Sullivan | University Communications | October 2022