Classroom in Simboli Hall, home of the School of Theology and Ministry. (Photo by Gary Wayne Gilbert)
The Boston College School of Theology and Ministry has been selected to participate in the Science for Seminaries project of the American Association for the Advancement of Science Dialogue on Science, Ethics, and Religion program, in partnership with the Association of Theological Schools. STM Associate Professor of Systematic Theology Dominic Doyle will serve as lead for the project, titled "Neuroscience Education in Theology Training," which will encompass the integration of neuroscience into at least five master's degree courses at the STM and the creation of three campus events on religion and science.
The Science for Seminaries project helps a diverse group of seminaries integrate science into their core curricula and provides support and resources to professors to encourage informed dialogue and a positive understanding of science among future religious leaders, ultimately enriching those in the pews.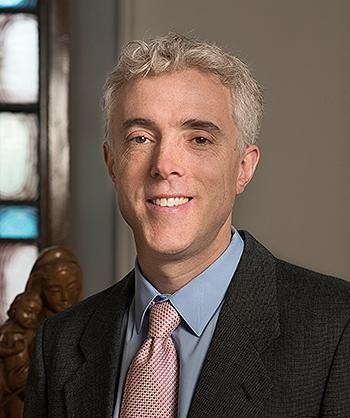 "Both theology and science raise questions of ultimate meaning," said Doyle. "The aim of our Neuroscience Education in Theology Training project is to foster dialogue between religion and science at STM, thus enhancing the intellectual growth and ministerial effectiveness of our students.
"We're grateful to the AAAS Dialogue on Science, Ethics, and Religion program for selecting STM to participate in the Sciences for Seminaries project," he added.
The courses involved in the Neuroscience Education in Theology Training, or NETT, project cross a range of theological disciplines (Biblical, systematics, pastoral care, ethics, and practice) and are offered in STM's Master of Divinity, Master of Arts in Theology and Ministry, Master of Theological Studies, and Master of Theology programs. Social, cognitive, and affective neuroscience research, theory, and concepts will be intentionally integrated into the courses, which typically reach approximately 120 students, or about half of the total number of students enrolled in STM master's degree programs.
Doyle plans to adapt his Fundamental Theology course by incorporating neuroscience as an extended test case for its examination of the relationship between theology and science, as it explores competing arguments for reduction and emergence, and the evolutionary basis for the religious potential of personhood.
The other STM faculty members participating in the NETT project, and their respective courses, are as follows: Associate Professor of Moral Theology Daniel J. Daly (Health Care Ethics); Professor of the Practice of Theology and Director of Spirituality Studies Colleen M. Griffith (Theological Foundations in Practical Perspective); Associate Professor of New Testament Angela Kim Harkins (Synoptic Gospels), and Associate Professor of Pastoral Care and Counseling Melissa M. Kelley (Introduction to Pastoral Care and Counseling: A Narrative Approach).
BC School of Social Work Associate Professor Jessica Black, a neuroscientist whose area of study is neurobiological and psychosocial systems that impact the lives of young people and their families, particularly those impacted by neurodevelopmental disability, will serve as the project's co-lead and on-campus science expert.
She has expertise in introducing faith leaders to neurobiological principles of religious development and addressing the needs of neurodiverse children and their families in religious settings.
Black teaches in the M.Div./M.S.W. dual degree program, and she and Kelly co-developed and co-taught Neuroscience and Religion: Conflict, Coexistence or Collaboration, a core course for first-year BC undergraduates.
"I'm very excited about our involvement in the Science for Seminaries project, which will enable us to bring science more explicitly into our curriculum," said STM Dean Thomas D. Stegman, S.J. "I'm grateful to Professor Doyle for his perseverance in helping to secure this funding. It has also been gratifying to collaborate with Professor Black of SSW. The interdisciplinary quality of this project is certainly in line with BC's and STM's strategic plans."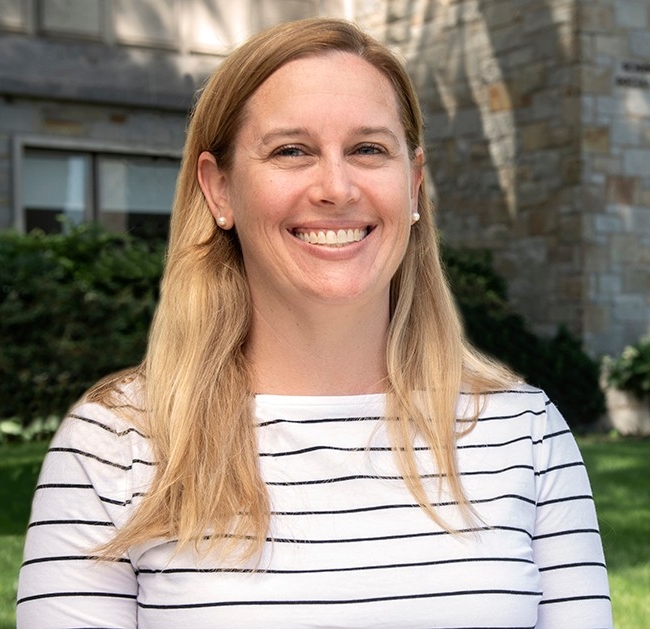 The NETT project also will organize and host three events: a speakers' panel, webinar series, and book club.
The speakers' panel will feature nationally noted experts on neuroscience and theology who will discuss topics such as free will, reason, and prayer. Designed to be an in-person event for 200 people, the speakers' panel will be held in fall 2022.
In the late fall of 2021 and into spring 2022, the NETT project will offer a webinar series featuring live interviews with NETT faculty and guest scholars. Proposed topics include how science and religion address palliative care, mental health and trauma, consciousness, moral development, and religious education, among others.
The third event will be the Practice of Ministry and Science Intersections Book Club, which will meet in person during the spring of 2022 and online the following summer.
Doyle added that he plans to connect with Lumen et Vita, the student academic journal of the STM, which organizes a popular student conference each spring. The NETT project will offer three prizes for the best presentations among the conference participants on the application of scientific knowledge to pastoral ministry.
The NETT project website and recorded webinars will remain accessible after the project ends in late 2022. All courses in the project will continue to integrate science, and the NETT faculty may find ways to bring science into the other STM courses they teach, according to Doyle.
"We are confident that the relationship between theologians and working scientists established by this project will continue well past the project end date," added Doyle. "And we are committed to sustaining and scaling the themes and bridges between religion and science that we anticipate as outcomes of this project."
Founded in 2008, the Boston College School of Theology and Ministry is a world-class center of theological study dedicated to the academic and pastoral formation of priests, religious, and lay women and men to serve as ministerial leaders or theological scholars in today's Church.
The American Association for the Advancement of Science (AAAS) is the world's largest general scientific society and publisher of the Science family of journals. AAAS was founded in 1848 and includes 261 affiliated societies and academies of science, serving millions of individuals. Science has the largest paid circulation of any peer-reviewed general science journal in the world, with an estimated total readership of 1 million. The nonprofit AAAS is open to all and fulfills its mission to "advance science and serve society" through initiatives in science policy, international programs, science education, public engagement, and more. Building upon its mission, AAAS established the Dialogue on Science, Ethics, and Religion (DoSER) program in 1995 to facilitate communication between scientific and religious communities. For the latest information and news about AAAS DoSER and the Science for Seminaries Project, visit AAAS.org/DoSER and ScienceforSeminaries.org.
 
Kathleen Sullivan | University Communications | May 2021