(L-R) Jesuits Martin Ngo, Leon Hounsa, Chrys Exaltacion, Tom Stegman, Brian Strassburger, Trieu Nguyen, Eric Immel, and Danny Gustafson participated in the run. (Photo courtesy of Brian Strassburger, S.J.)

Members of the Saint Peter Faber Jesuit Community have joined together in solidarity and support for a fellow Jesuit who is undergoing treatment at Dana Farber Cancer Institute in Boston.
The group, dubbed the Dean Team, was established last fall in honor of Boston College School of Theology and Ministry Dean Thomas D. Stegman, S.J. The Dean Team recently organized a virtual run/walk to raise money to support Dana Farber's research and patient care. The event took place on June 19 and participants were encouraged to run/walk on their own to maintain social distance and submit photos or videos of their finish, which were shared via Facebook.
Participants included Fr. Stegman, other members of the Faber Jesuit Community; STM faculty, staff, and students, and Meghan Conley Cifrino '14, a nurse at Dana Farber who is on Fr. Stegman's treatment team.
A group of runners from the Faber Jesuit Community chose to complete 13 laps around their property on Foster Street, which was equivalent to a 5K race.
To date, the event has raised more than $5,400 for Dana Farber.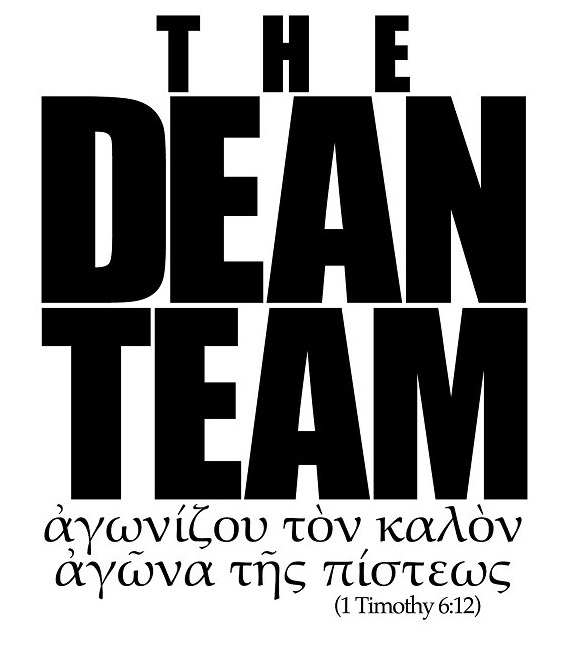 Fr. Stegman said of the Dean Team: "It's an inspiring thing the scholastics have done. I'm very touched by the support I'm receiving from the community and from so many of my colleagues."
The primary goal of the Dean Team is to demonstrate solidarity with and offer prayerful support for Fr. Stegman, according to Dean Team member Mike Lamanna, S.J., who organized the event.
"For us at Faber, Tom is the model Jesuit," said Lamanna, a Jesuit scholastic enrolled in the School of Theology and Ministry. "In his role as dean of the STM, he is part of our intellectual formation, and he is an extremely, extremely kind person.
"Tom conducts himself in a very holy way. And he has handled his diagnosis with holiness, poise, and faith," added Lamanna.
"To live in community at Faber with Tom is an absolute treat," said STM student and BC Men's Basketball chaplain Brian Strassburger, S.J., who noted his admiration for Fr. Stegman's "insightful homilies" and his "encyclopedia-like knowledge of sports."
STM student Martin Ngo, S.J., another member of the Dean Team, designed t-shirts to reflect the Faber Jesuit Community's commitment to Fr. Stegman, an esteemed New Testament scholar with expertise on Saint Paul. On the back of the t-shirt under the Dean Team name is a quote from Saint Paul's first letter to Timothy, in the original Greek.
It translates to "Fight the good fight of the faith."
To support the Dean Team, visit their fundraising page.

Kathleen Sullivan | University Communications | June 2020