Despite the ongoing challenges presented by the Covid-19 pandemic, the School of Theology and Ministry saw another strong year of placement for new graduates. Ninety-six percent of 2021 graduates secured placement within six months of graduation. Top areas of placement were parish ministry (18.9%) and high school teaching (15%).
As a school grounded in the Ignatian tradition, discernment--particularly vocational discernment--is central to STM's approach to formation and career development. Formation staff, faculty, and alumni all contribute to the personal process of offering assistance to students in their discernment of ministry and career options.
"The way the STM is able to combine academic rigor in theological study and holistic ministerial formation accounts for the school's success in assisting students find meaningful work after graduation," said STM Associate Dean for Student Affairs and Career Services Jacqueline Regan. "I am frequently contacted by employers from across the country as they seek to recruit STM graduating students or alumni for positions at their organizations. The size of the STM and our growing alumni network work to our advantage. We are small enough to offer one-on-one personal assistance, connecting STM students with alumni mentors and employers. At the same time, STM students have access to the outstanding resources of the Boston College Career Center. On either side of Comm. Ave., there is someone eager to work with and assist our graduating students."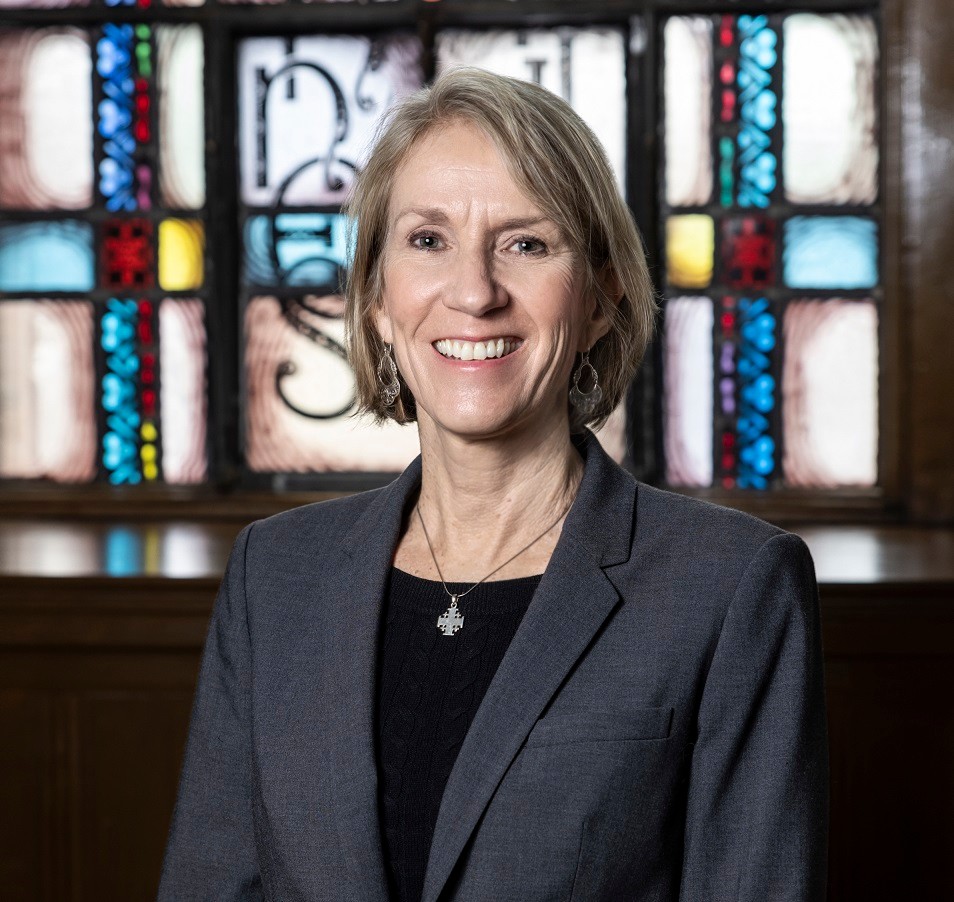 The extent of STM's personalized support was appreciated by graduates, especially in the midst of pandemic-related adaptations.
"I'm grateful for the holistic support I received from the STM when I began my job search," said Anna Ryan, M.Div. '21. "The many resources offered by STM career services were invaluable to me, in particular the creatively re-imagined ministry expo (multi-field career fair) into virtual panels of STM alum in specific fields, and the one-on-one support from resume and cover letter writing to salary negotiation.
"In a time of pandemic-era uncertainty, the STM helped me feel secure in my skill set and prepared to market my experience to potential employers," added Ryan, who now serves as director of campus ministry at Chestnut Hill College in Pennsylvania.
John Morton, M.A. '21 said, "When it came time to find a position after graduating the STM, the Career Services at the STM were so important to me. I received helpful information including relevant job listings that outlined positions I should apply for based on my past work experience. STM Career Services also provided tips on building a strong resume and improving interview skills."  
He also pointed to elements of STM's approach to formation as essential to his career discernment. "I think what was most meaningful for me in the job search process was the STM formation that came through classes such as Spiritual Formation for Ministry and Contextual Education. Through these classes, I learned that it was important to always take the opportunity to step back and spend time with God in prayer in order to discern the next step for me while keeping an open mind and heart to where the Holy Spirit would lead."
Morton now serves as the director of development for the Catholic Parishes of the Blue Hills. "The formation I received at the STM spiritually and professionally has made such a strong impact in helping me grow as a disciple that it will lead to success in this new role." 


STM Career Development Offerings

Workshops: Exploring Diverse Careers, Preparing for the Job Search, Interviews and Salary Negotiation, Applying to Doctoral Programs
Alunmi Mentors: STM students can connect with one of eighty alumni who have volunteered to serve as career mentors, offering support and advice at any stage of career discernment
STM Resume Book: resumes of graduating students are collected and sent to hundreds of employers nationwide
Other Resources: Through an internal career services Google site, STM students have access to sample resumes, cover letters, and interview questions shared by STM alumni. Ph.D. guidebook for students interested in applying to doctoral programs. This is a step-by-step guide written by STM alumni for current STM students.


Anthony Russo and Jacqueline Regan, School of Theology and Ministry | January 2022