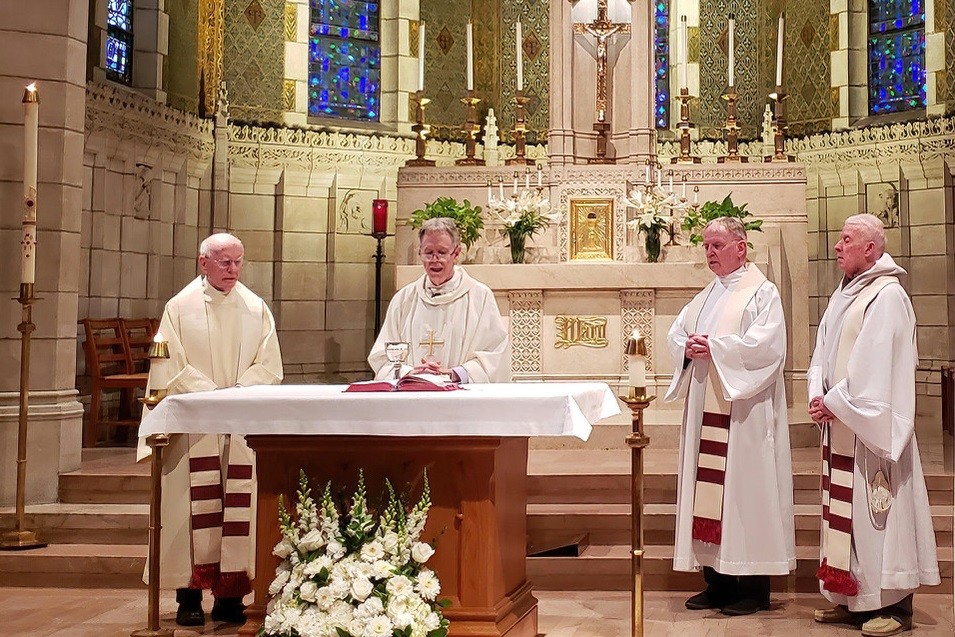 Four members of the Jesuit Community at Boston College marked the anniversaries of their entrance into the Society of Jesus with a Mass at Saint Mary's Chapel on April 23.
Professor of Theology Emeritus Harvey D. Egan, S.J., former Campus Minister Donald A. MacMillan, S.J., and Research Professor and Michael P. Walsh Professor of Bioethics Emeritus John J. Paris, S.J., each celebrated 60 years as a Jesuit. Canisius Professor of Theology James F. Keenan, S.J., vice provost for global engagment, marked 50 years as a Jesuit.
Fathers Egan, MacMillan, and Paris all entered the Society of Jesus on the same day in September, 1960. Fr. Keenan entered the society in August, 1970.
University Communications | April 2021