Boston College will observe the Ignatian Year—which marks the 500th anniversary of Society of Jesus founder St. Ignatius's conversion—during the 2021-2022 academic year with a number of special events and programs that commemorate the Jesuit heritage "and how it has been embodied at Boston College," according to John T. Butler, S.J., the Haub Vice President for University Mission and Ministry.  

The Ignatian Year, which began in May and ends in July of next year, recalls the transformation of Ignatius of Loyola during his convalescence after being wounded in the Battle of Pamplona. Reading about the life of Jesus and the saints forever changed Ignatius from soldier to pilgrim, and gave rise to a spirituality and form of education that has shaped millions of people over the past five centuries.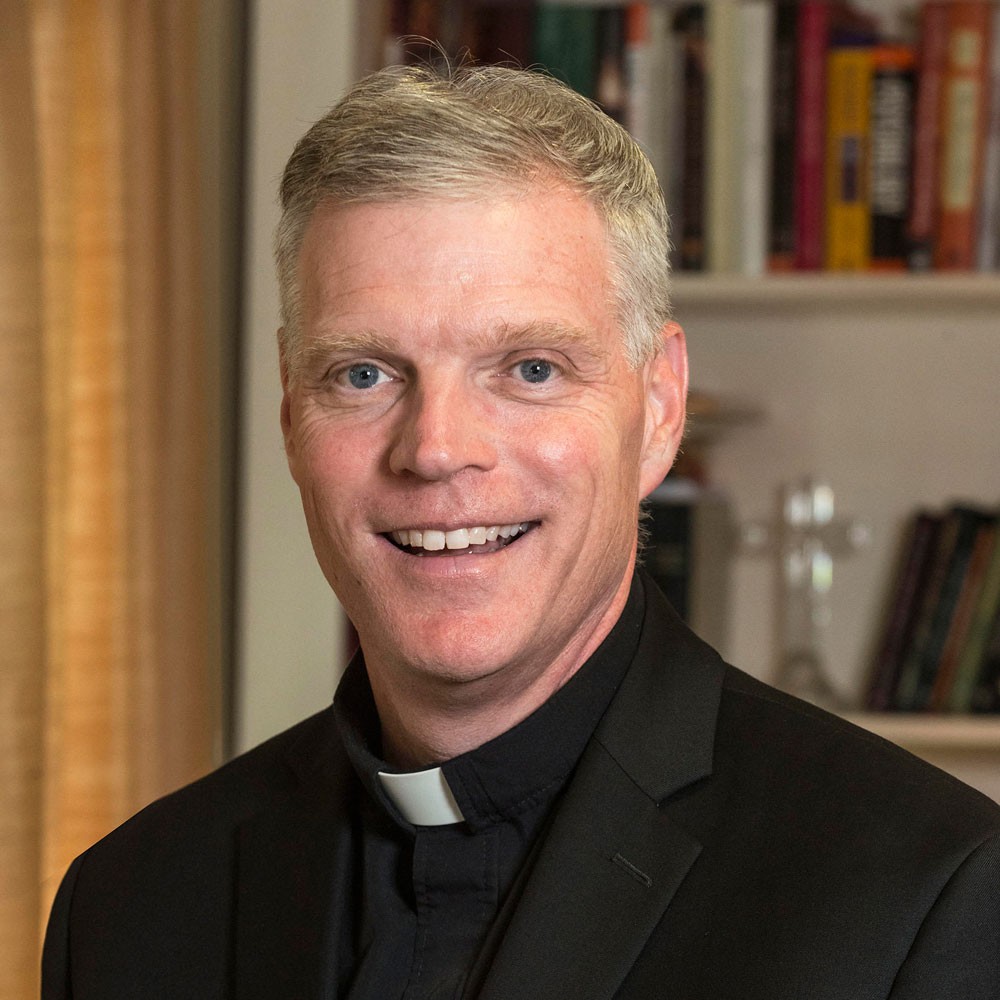 A cornerstone of BC's Ignatian Year observance will be the Ignatian Colleagues Program, a national initiative of the Association of Jesuit Colleges and Universities designed to educate and form faculty and senior administrators more deeply in the Jesuit and Catholic tradition of higher education. The ICP, which spans a period of approximately 18 months, is composed of a series of online learning opportunities, an international immersion trip, an Ignatian retreat, a summer workshop, a mission venture, and a capstone project.  Its goal is to provide a solid intellectual foundation so participants who are non-Jesuits can better articulate, adapt, and advance the Jesuit and Catholic mission of their respective universities.

In a recent letter, Fr. Butler asked those who have participated in the ICP to record and upload a brief video that captures their reflections on the experience, and how the Ignatian charism influences their work at a Jesuit, Catholic university.  "Share your understanding or impact of Ignatius's conversion in your own life and work. Did the ICP lead to any changes or conversions in your professional life or your understanding of working at a Jesuit, Catholic university? How do you understand Jesuit Catholic formative education?'"  

According to Tomeu Estelrich, director of BC's Center for Ignatian Spirituality, a number of videos have already been received, and he plans to intermittently post them on the "Heart of the Matter" section of the University Mission and Ministry website, allowing sufficient time for visitors to review and consider each submission.

"Each video provides a different approach, a different perspective, and a different outcome," said Estelrich, who teaches in the Philosophy Department.  "They reflect not only on the impact that the ICP has had in the lives of the participants, but the ripple effect that the program has in the life of the University."

Additionally, these vignettes will be shared with the BC community and beyond through the University's various external communications channels.

"May this year be one of conversion for us all, as we move from a pandemic reality to the possibility of the new, whatever that might be," said Fr. Butler.

Phil Gloudemans  | University Communications | September 2021