In its more than two decades of existence, the Boisi Center for Religion and American Public Life has held innumerable lectures, conferences, symposia, and other events to foster conversation and reflection on compelling issues of the day. Recently, the center achieved another milestone in its array of offerings, when it sponsored its first-ever graduate student conference.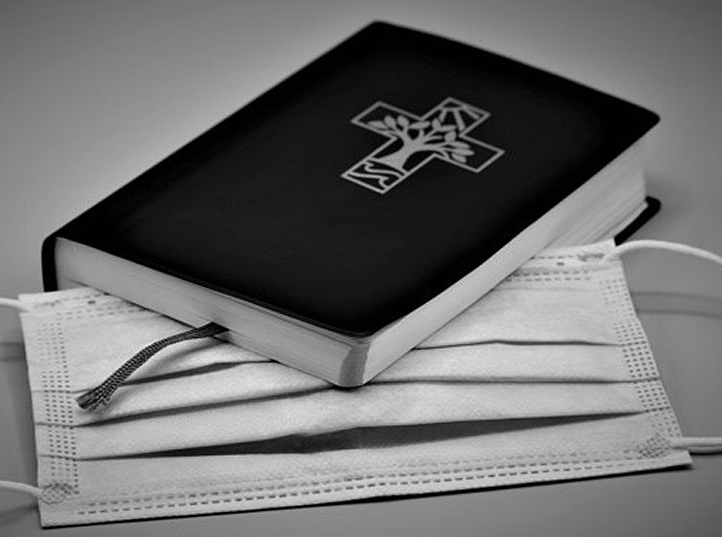 "Pandemic and Religion," which was held in virtual format on February 27, focused on the impact of COVID-19 on religious life in the United States. "Religious gatherings have been restricted, worship has shifted online to significantly reshaped formats, hospital chaplaincy faces new challenges, complaints of infringed religious liberty have emerged, churches have actively subverted mask or social-distancing orders, and the future of in-person worship might be forever changed," the conference website noted.
The conference featured presentations from multiple disciplines by graduate students representing 17 institutions across the nation, including BC, Marquette University, Duke Divinity School, Loyola University of Chicago, and Princeton Theological Seminary. Among the respondents were Boisi Center Director Mark Massa, S.J., Professor of Theology Kristin Heyer, and School of Theology and Ministry faculty members Professor John Baldovin, S.J., and Associate Professor Hosffman Ospino.
BC graduate student Anthony Harrison presented "Individual Liberty and the Common Good: COVID-19 Orders and Civil Disobedience"; other topics included "Basic Human Communities: An Interreligious Alternative to Zoom Worship in the Era of COVID," "Liturgy in Lockdown: Expanding the Notion of Church," and "Pandemic and Wealth: A Theological Exploration."
Masterminding "Pandemic and Religion" was Zac Karanovitch, now in his second year as the Boisi Center's graduate research assistant, who said the conference was a logical progression from the center's traditional yearlong graduate symposium on religion and politics. Maintaining the initial group of symposium participants for the whole year has been an enduring challenge, he said: "Grad students are busy, their schedules are amorphous, and this had resulted in lower turnout over time, often with a wholly new set of students at each meeting."
Seeking a new model, Karanovitch raised the idea of a one-day graduate student conference, which would give more incentives for participating: "a conference presentation to add to students' CVs, feedback from a scholar respondent that could be valuable for making their papers publishable, and it's a one-day commitment, not a yearlong one."
Fr. Massa supplied the conference theme, said Karanovitch. "Obviously, the pandemic was on everyone's mind, but being able to explore that in a more interdisciplinary and academic manner was important. Given the number of proposals we received and the ultimate size of the conference, it was obviously something graduate students had been engaging or were interested in engaging. We were pleasantly surprised by the response.
"The center's expansive program history made it possible to attract students from across the country and to find featured respondents," he added. "In the end, without them, I'm not sure we would have had a conference."
"The Boisi Center has undertaken an important new component in its programming: a commitment to sponsor an annual graduate conference addressing specific aspects of religion and American public life," said Fr. Massa, who praised Karanovitch's organizational efforts. "We hope future conferences will attract participants with the same breadth of institutional affiliations and intellectual sophistication we witnessed on February 27."
Sean Smith | University Communications | March 2021