A global spotlight is on Boston College this summer, with the University hosting four major international assemblies in late July and early August that examine the legacy and role of Jesuit and Catholic education in addressing compelling modern issues.

•The 27th General Assembly of the International Federation of Catholic Universities (IFCU) will convene on campus July 30 to August 3.

•Also on July 30 will be the first formal meeting of college and university presidents in the Strategic Alliance of Catholic Research Universities (SACRU), an international network of leading Catholic universities dedicated to research and teaching excellence, engagement, and global collaboration.

•The International Symposium on Jesuit Studies, "The Jesuits and the Church in History," will take place August 1-4 under the auspices of BC's Institute for Advanced Jesuit Studies.

•The International Association of Jesuit Universities (IAJU) holds its 2022 assembly, "Discerning the Future of Jesuit Higher Education," from August 3-6.

BC also was the venue for the International Association of Jesuit Engineering Schools (IAJES) Summit, "Jesuit Engineering Vision for a Better World," which took place July 13-15.
That BC is hosting five separate Jesuit or Catholic conferences in a mere span of weeks highlights Boston College's presence in prominent international assemblies that provide a leadership role in Jesuit and Catholic education, according to University administrators.
"This summer, Boston College's global engagement emerges remarkably here in Chestnut Hill and throughout the world's Jesuit and Catholic institutions of higher learning," said Vice Provost for Global Engagement James F. Keenan, S.J., who is also the Canisius Professor of Theology and director of the Jesuit Institute.  "Our capacity to lead and host is now proven by this ambitious program led by initiatives from [University President] William P. Leahy, S.J.  Significantly, BC has built bridges most importantly by scheduling successively the assemblies of IFCU and then IAJU. Their mutual engagement ought to have lasting effect."

Underscoring this historic occasion, the IFCU, IAJU, and Jesuit studies conferences will join together on August 3 for a Mass celebrated by Boston Archbishop Cardinal Sean O'Malley, O.F.M., Cap.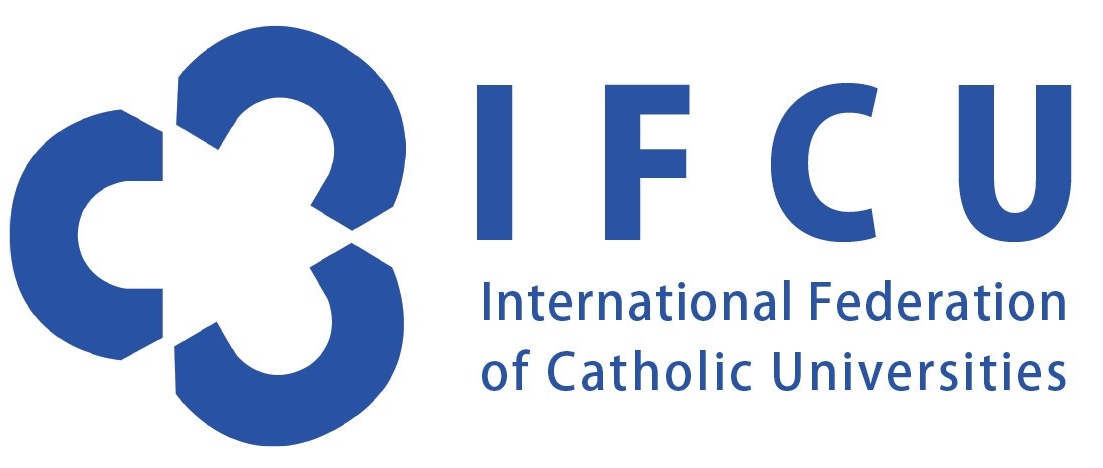 Comprising more than 226 Catholic universities and higher education institutions throughout the world, the IFCU holds its general assembly every three years, offering a unique opportunity for its affiliates to engage and reflect on essential academic and ecclesial themes.

The 2022 assembly theme, "Legacy and Transformation in a World of Change: Catholic Higher Education and the Future," reflects the assembly's task to consider how Catholic universities can carry out their mission to reach, research, and serve communities and the Catholic Church in ways that promote a greater good. Highlighting its schedule are a series of discussions that focus on a single theme: "Intellectual Tradition and Catholic Universities Today"; "Global Crises and Catholic University Collaboration"; "The Impact of Catholic Higher Education: Compelling Testimonials"; "Catholicism and New University Leadership"; and "From Local Voices to Global Design."


Boston College is one of eight founding members of SACRU—along with Australian Catholic University, Pontificia Universidad Católica de Chile, Pontificia Universidad Católica do Rio de Janeiro (Brazil), Sophia University (Japan), Universdade Católica Portuguesa, Universitá Cattolica del Sacro Cuore (Italy), and Universtat Ramon Llul (Spain)—which seeks to harness its partners' resources and knowledge for the common good, and "contribute to the development of a brand beyond its walls."

SACRU's priorities include reinforcing the link between faith and reason in the digital age, promoting global education, accelerating interdisciplinary education and research, and contributing to knowledge and technological transfer. The July 30 meeting of the member institutions' presidents will set some additional goals and strategies.

The International Symposium on Jesuit Studies, which began in 2015, brings together a diverse community of scholars to cross thematic, chronological, and disciplinary boundaries. The 2022 symposium will explore the many aspects of the Society of Jesus's relations to the Catholic Church, all within the global contexts in which the Jesuit mission grew and operated.

Fr. Leahy and University Secretary Casey Beaumier, S.J., director of the Institute for Advanced Jesuit Studies, will offer greetings on the opening day, prior to the keynote address by historian Pierre-Antoine Fabre, director of studies at the École des Hautes Études en Sciences Sociales, and University of Turin theologian Franco Motta. Each day features two concurrent panel discussions and a plenary session, examining such topics as "Foundations in Mission Lands: The Jesuits and the Local Clergy," "Interdisciplinary Perspectives on the Jesuit Missions to China," "The Jesuits and Politics in the Early Modern Church," "Jesuit Universities as Catholic Institutions in the Global, Contemporary Context," and "The Jesuit and the Church: Trajectories and Perspectives."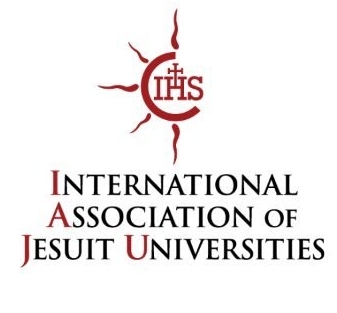 IAJU, an association of Jesuit, Catholic universities and institutes of higher education founded in 2018, is the international advisory and coordinating body to the secretariat of Jesuit higher education and, through him, the Jesuit Superior General and his assistants in matters related to higher education and the intellectual apostolate. Its member universities and institutions represent the six regions of the Society of Jesus: Africa, East Asia, South Asia, Europe, Latin America, and North America.

Fr. Leahy will deliver a keynote address at the conference, which will feature presentations by IAJU task forces on global citizenship, migration, reconciliation and peace, environmental sustainability and economic justice, and theology in the Jesuit university. There also will be group discussions on such topics as "Reinventing Business Education," "Best Practices in Mission Integration and Formation," and "Developing a Laudato Si' University Plan." Reports and remarks from presidents of the six IAJU regional associations will be among the concluding events.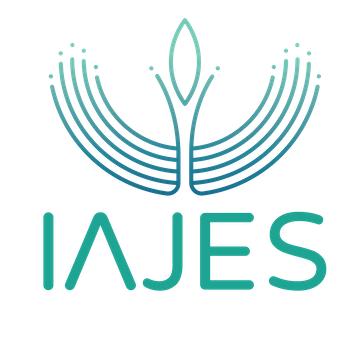 The IAJES Summit, which took place at 245 Beacon Street, BC's new state-of-the-art science facility, featured keynotes by BC School of Social Work Dean Gautam Yadama, Assistant Professor of Engineering Ali Salifu, and Mike H.M. Teodorescu, an assistant professor of information systems at the Carroll School of Management. David Moinina Sengeh, minister of basic and senior secondary education and chief innovation officer for the government of Sierra Leone, also spoke.

Other highlights of the conference included an interactive participatory session led by Professor Glenn Gaudette, the inaugural Kozarich Chair of BC's Engineering Department; collaborative working sessions; two reflection sessions led by Fr. Keenan; and a closing meeting with the current Society of Jesus Higher Education Secretary Joseph Christie, S.J. Fifty-five attendees representing 23 institutions attended the summit in person.

"Boston College is very privileged to have been chosen to host this important summit, given the fact that our Engineering Department is barely a year old," said Sunanda Bhattacharya, associate vice provost for design and innovation strategies at BC, who presented an introduction at the summit opening.

Information about and links to these Jesuit and Catholic conferences are available at "The World at BC" section of the Global Engagement website, bc.edu/global.
Sean Smith | University Communications | July 2022