Boston College will host a group of representatives from the Association of Jesuit Colleges and Universities from March 8-11, the next phase in a University self-study of its effectiveness in fulfilling the Jesuit aspect of its educational and formational missions.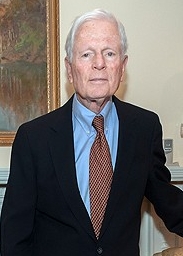 During its campus visit, the committee will meet with key stakeholder groups—faculty, administrators, staff, students, and Jesuits—to review components of the self-study, which is part of the Jesuit Mission Priority Examen, a process through which U.S. Jesuit colleges and universities assess, and demonstrate, their commitment to Jesuit educational and spiritual traditions and values. Institutions undertake a comprehensive evaluation of not only academic and student life programs and initiatives, but elements such as community outreach, service to the Catholic Church, and institutional policies in hiring and compensation.
The peer committee's subsequent report, with the University's self-study, serves as a basis for conversations between the institution's president, the Jesuit Provincial, and the Jesuit Superior General on the college or university's future plans. The Superior General responds to the information he receives and decides whether the institution should continue to describe itself as a Jesuit university.
Boston College's participation in the Examen is being chaired by Special Assistant to the President Robert Newton and Campus Ministry Associate Director Ryan Heffernan. Last fall, the two met with academic, administrative, undergraduate, graduate student, and alumni representatives, and a group of BC trustees, to hear their responses to questions derived from the AJCU's "Some Characteristics of Jesuit Colleges and Universities: A Self-Evaluation Instrument," which guided the development of the self-study.
Among other subjects, the self-study describes how the University's mission statement depicts its Catholic and Jesuit inspiration; how the Core Curriculum provides an understanding of what it means to be Catholic and Jesuit; what programs, initiatives, and campus events give witness to BC's Catholic, Jesuit nature; and the opportunities and challenges in maintaining and promoting a Catholic, Jesuit campus culture.
Following that round of discussions, the self-study document was finalized and sent to the AJCU visiting team. It is now accessible to the University community at the reference desk in O'Neill Library.
Newton and Heffernan compared the Examen to the reaccreditation BC undergoes through the New England Commission on Higher Education.
"The AJCU asks, 'Do you want to remain a Jesuit institution? If so, how do you express the characteristics that are part of being a Jesuit institution? And how might you improve on this?'" Newton explained. "Ultimately, the AJCU wants us to come up with some recommendations for the next five years that address those questions."
University Communications | February 2020