Scrolling through the @simplyvyntage Instagram account is almost guaranteed to make you feel good. Inspirational quotes and messages of self-love are broadcast in candy-colored fonts alongside striking photographs of powerful black women—many of them artists, activists, or entrepreneurs. 
The vibe is perhaps best summed up by a recent post featuring a close-up of "Black-ish" star Yara Shahidi rocking a pink pinstripe suit and tie: "Unapologetic. Confident. Fierce." 
The creators of the account, Grace Assogba '22 and Pamela Bailey '22, both grew up and attended high school in Harlem but officially met during a summer program for diverse students at Boston College. Early in their friendship, they began discussing their shared frustration with how women of color—particularly young women—are presented online.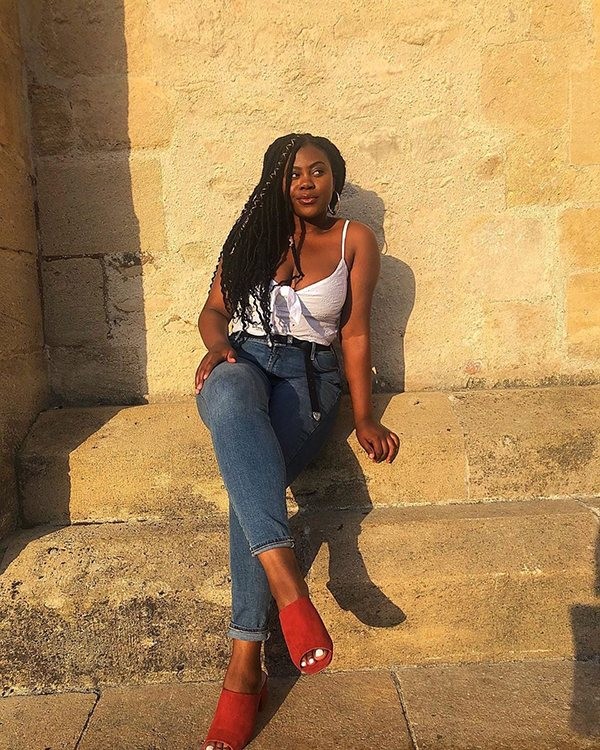 "Being a first-generation student with an immigrant background, I didn't always see a lot of representation, particularly in the media, of the things I was interested in," Assogba said. "The more we talked our approach became, all right, we don't necessarily have a seat at the table that we want. How do we create our own table?"
The duo launched Vyntage, an online media platform for college-age students of color, in December of 2018. It was the first time either one had built a website.
"We didn't know anything about branding, or marketing, or SEO, or any of those kinds of things," said Assogba. "We just learned along the way."
In the beginning, Vyntage was a place for Assogba and Bailey to share content that interested them, like book and music recommendations and profiles of minority-owned businesses. On Instagram, they posted videos of themselves having candid discussions about the challenges of navigating college as students of color, from making friends to building self-confidence.
"Essentially, we talked about the experiences we felt were always happening to us, but no one else around us was really speaking about," said Assogba. 
In the past year, both Vyntage and its founders have grown and evolved. The team now includes five more BC students—a management director, events coordinator, and three campus ambassadors—as well as a campus ambassador from Emory University. In blog posts and Instagram live videos, Assogba and Bailey are no longer the only voices telling their stories—a recent interview with BC football player Tyler Days touched on mental health and the student athlete experience.
Visitors to Vyntage channels can find content related to self-care (daily mediation and saying "no" when needed are encouraged) as well as professional growth, a category that often pigeon-holes young immigrant women, said Assogba, an International Studies major and African and African Diaspora Studies minor.
"You're either a lawyer, a doctor, or an engineer," she said. "The media doesn't talk enough about creative careers, or say 'hey there's such a thing as a strategy consultant, or a data scientist.'"
In the future, Assogba and Bailey, a communication major and African and African Diaspora Studies minor, hope to begin hosting workshops and other digital events as well as a mentorship series for high school students eager for a real-life look at the college experience. As their audience grows, the pair have begun brainstorming funding opportunities to bring their brand to the next level. Earlier this year, they designed and sold a line of Vyntage stickers to cover costs. 
Ultimately, both women hope Vyntage becomes a comforting, informative, boldly authentic internet presence where Gen-Z students of color can tell their stories.
"We want to provide people with a platform just to be themselves," said Bailey. "Somewhere they can say whatever it is that they want to say, to express how they feel."
Alix Hackett | University Communications | May 2020