The 2022 midterm elections have come and gone, and if recent trends hold, Boston College undergraduates likely went to the polls in greater numbers than in previous elections of the past decade.

Boston College participates in the National Study of Learning, Voting, and Engagement conducted by the Institute for Democracy & Higher Education at Tufts University. According to the most recent NSLVE report, the registration rate of eligible BC students increased from 65.7 percent in 2014 to 79.6 percent in 2018 and 86.9 percent in 2020, and the Election Day voting rate, or yield, of registered students likewise grew: 24.2 percent in 2014; 47 percent in 2018 and 83 percent in 2020. The overall voting rate—or percentage of eligible students voting on Election Day—went from 15.9 percent in 2014 to 37.4 percent in 2018 to 72.2 percent in 2020.
Colleges and universities have long encouraged and assisted students in taking part in the political process, such as through holding voting registration campaigns or hosting panel discussions on key issues of the day. For the past six years at BC, the Student Affairs division has organized such activities through its Civic Engagement Initiative, aimed at helping students think about how they can make a difference in the civic life of their communities—both political and non-political—or on a larger scale.

Recently, the CEI has undergone a transition from being a purely Student Affairs-run operation to partnering with other offices and departments across campus. Among those represented on the committee are Boston College Libraries, the BC School of Social Work, Connell School of Nursing, Morrissey College of Arts and Sciences, Lynch School of Education and Human Development, Campus Ministry, Veterans Programs and Services, the Volunteer and Service Learning Center, Office of Governmental and Community Affairs, Montserrat Coalition, and Office of University Communications.

Administrators said that the CEI, instead of creating or organizing civic-related resources or programming, now focuses more on directing students to those already existing or available. Most importantly, they added, the CEI is expanding efforts to help undergraduates realize the full implications of the phrase "civic engagement"—and that it doesn't end with Election Day.

Interim Associate Director for Student Organizations and Programming Kyle Neary said, "Most of our students are participating civically here: voting in the UGBC elections, for instance, or doing service, or belonging to a campus organization. But that doesn't always translate to being active members in their communities, of being men and women for others: 'When you move to a new place after BC,' we're asking them, 'how and where can you make a difference?'"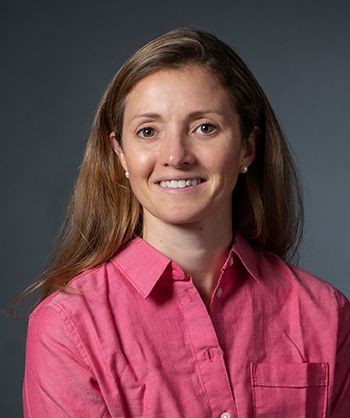 "We want students to think more broadly—about not just being politically active, but being global citizens," said Women's Center Director Katie Dalton. "The idea is to get them to reflect on what they do in the context of BC —through PULSE or Arrupe or Appalachia Volunteers, for example—and link it to civic engagement."

In its earlier years, the CEI sought to bring students into election-year dialogue by organizing or co-organizing campus events, such as public viewings of the presidential and vice-presidential debates, and panel discussions and lectures on election-related topics; on Election Night 2016, the CEI held a reception in Vanderslice Hall so students could watch and discuss the results.

But as Dalton noted, a recent search of the online University Calendar by CEI administrators found 85 campus events identified by the hashtag "#civicengagement." "There are already many of these kinds of events on campus, so rather than add to that, we said, 'Let's get students to the things that are already happening.'"

A major challenge for CEI outreach is that students' methods of accessing information are constantly changing, and administrators are trying to stay up to date—such as utilizing TikTok videos to offer reminders about voting. Meanwhile, BC is continuing its collaboration with the website Turbovote to provide students with election information and materials and assisting them in registering to vote.

Invariably, CEI administrators say, some students encounter election-related issues—confusion over absentee ballots, for example, or where they're supposed to vote—that are at the heart of the initiative's purpose.

"We just want to be sure students have the details they need, or know where they can get them," said Neary.
 
Sean Smith | University Communications | November 2022