Two new financial aid funds have been established for students at the Woods College of Advancing Studies, thanks to the generosity of Boston College alumni and parents James P. '88 and Monica Shay '08, P'24, Woods College Dean Karen Muncaster has announced.

The Shay Family Financial Aid Fund honors former longtime dean James A. Woods, S.J., for whom the school was named in 2002, and will provide need-based aid. In addition, the Shays' gift creates the Joseph F. Shay, Sr. '52 Boston College Fund Scholarship, named for Jim Shay's father, a graduate of the Carroll School of Management.

Both funds will support undergraduates at the Woods College, the University's fourth-oldest school, and one with a long history of serving the needs of non-traditional, diverse students.

The school's mission dates back to 1929, when Boston College first began offering undergraduate classes at alternative times to meet the needs of working adults. Today, Woods College students represent a wide variety of backgrounds, including first-generation students, community college transfers or graduates, veterans, and others returning to school to complete a degree.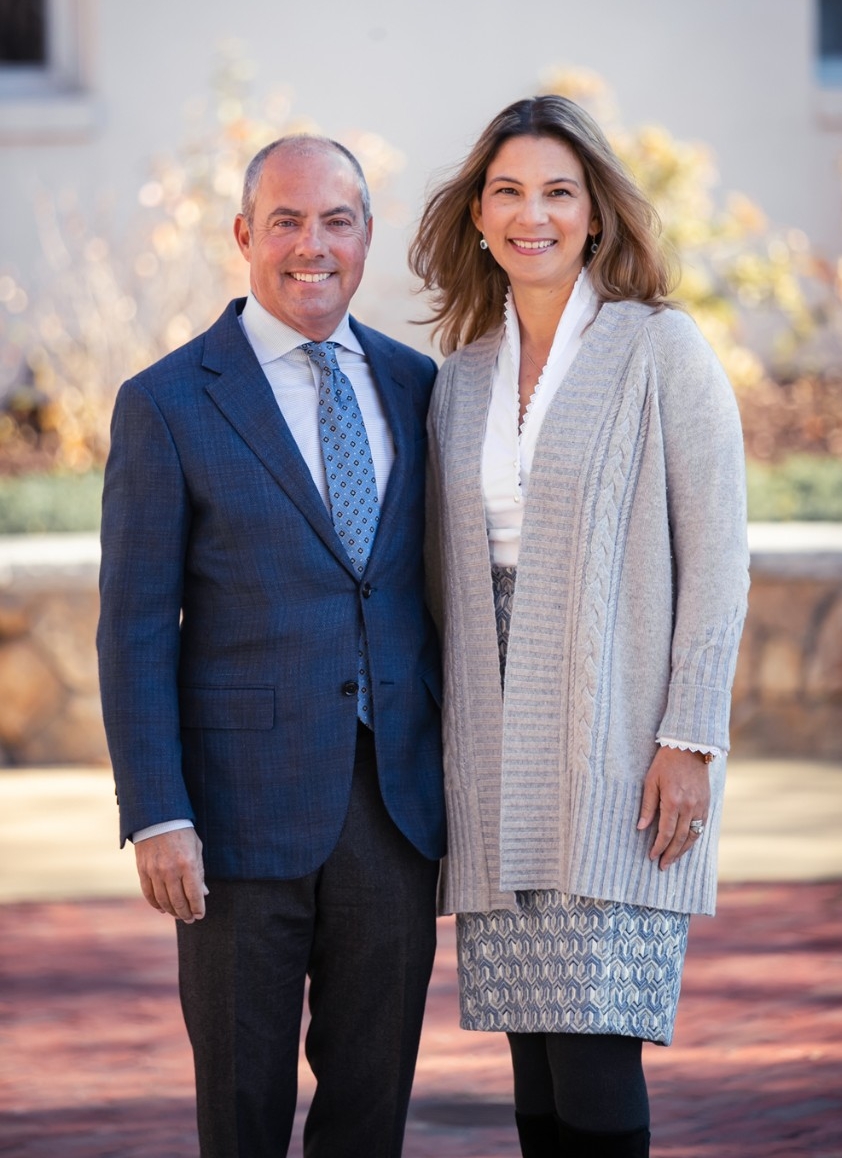 "We are so very grateful to the Shays for their support of the mission of Woods College," said Muncaster. "Our students are seeking opportunities to advance their careers and make a difference in the world.  The Shays' gift will help to make a Boston College education possible for them.
"Woods College students are often continuing their education or pursuing a degree while balancing work and family, and possibly civic responsibilities and other commitments," Muncaster said. "We strive to provide a curriculum that is relevant to their lives and work⁠—our new bachelor's degree in applied liberal arts, for example⁠—and programs that are flexible to suit their schedules. But many of our students also face financial hardships, so philanthropic support is enormously important to them, especially during these challenging times. The Shays' generosity will make a profound difference in their lives."
An alumna of the Woods College, Monica Shay received a bachelor's degree in English from the school in 2008. Jim Shay holds a B.A. in history from the Morrissey College of Arts and Sciences. They have two daughters, one of whom is a first-year student at BC.

"We are truly excited to support the inspiring students of the Woods College of Advancing Studies," the Shays wrote in an email. "Accessibility and affordability in higher education have never been more important, and we know from personal experience the transformative impact of a BC education.

"It is a privilege to make these gifts in memory of Jim's dad, Joseph F. Shay, Sr. '52, as well as to honor Father Woods, and to contribute to such flexible, innovative opportunities for students from a diverse range of backgrounds."
Patricia Delaney | University Communications | February 2021