Photos by Christopher Huang.

The Organization of Latin American Affairs' 15th annual Latino Family Weekend held this month celebrated Latin American culture and tradition in music, dance, art, and social events. 

The weekend's festivities began on Friday, February 15, with an evening show in Robsham Theater featuring Boston College dance groups, an all-female mariachi band, and a Brazilian dance ensemble. During the day on Saturday, OLAA held a ceramics painting event at which attendees decorated pots that were later filled with cacti and used as centerpieces at the Saturday night banquet and Sunday brunch. 

Saturday's banquet included a live band, food, and dancing. Thea Bowman AHANA and Intercultural Center Assistant Director Joana Maynard, OLAA's advisor since 2000, was also presented with the Orgullo Latino Award for her service to the organization and Latin American students.

At Sunday's brunch, Arivee Vargas Rozier-Byrd '05, JD'08, the OLAA president for the inaugural Latino Family weekend— now an executive at Vertex Pharmaceuticals Inc.—spoke on OLAA's impact on her life and how her Latina identity has continued to develop after BC. She also shared her delight that the tradition she created her senior year of college has continued.

Latino Family Weekend concluded with a Spanish Mass in St. Ignatius Church.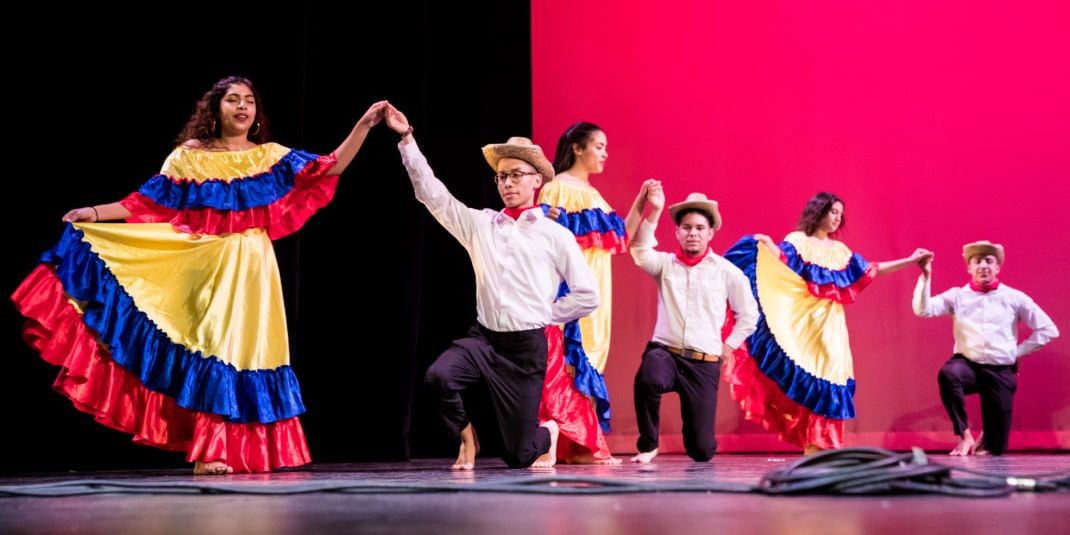 "This weekend, we saw new faces at every single event" said OLAA co-president Nicolas Thompson-Lleras '19. "A student who is not even a part of our organization brought her entire family—from her little sister to her grandmother—to multiple events. It was a big honor for our entire club to see that we had created a space where her family, who might not have come to a BC event, could gather."

"I consider it our version of Parent's Weekend," said OLAA co-president Lucia del Rincon Martinez '19. "It is where our parents can celebrate their traditions and relate to other BC parents from similar backgrounds."

The weekend's events were well attended, said del Rincon Martinez, who quipped that "grabbing extra chairs was something I was more than happy to do."

–Christine Balquist, University Communications | February 2019