Photo by Ashley Craig | BC Department of Art, Art History, and Film

Just two days after the 52nd anniversary of the Apollo 11 moon landing, 15 Boston College Ronald E. McNair Scholars—named in honor of the second U.S. African American astronaut—soared during their July 22 research symposium presentations, the conclusion of a year-long program designed to enhance their academic and research skills.
The McNair Post-Baccalaureate Achievement Program, administered by BC's Learning to Learn office, prepares low-income, first-generation and underrepresented minorities for academic degrees beyond the bachelor's, with an emphasis on attaining doctoral degrees.  In addition to the annual summer research component, the program provides academic services that include GRE preparation, graduate school application process assistance, conference participation, and faculty mentoring.  
Each of the McNair Scholars was paired with one or two BC faculty mentors based on their respective research topics, which were outlined during virtual, 15-minute presentations. 
Eric Dearing, a professor in the Lynch School of Education and Human Development, mentored Lynch School student Deborah Amponsah '22, whose project focused on WIC—the federally funded Special Supplemental Nutrition Program for Women, Infants, and Children—participation and the early socioemotional development of children of color.
"The very talented and ambitious McNair Scholars took on research projects of practical and scientific significance that addressed timely and pressing questions with rigorous research methods," said Dearing.  "They're also an exceptionally collegial group, and deeply invested in each other's success and development. Juxtaposed with their outstanding research projects, the scholars' questions, intellectual encouragement, and praise for one another was inspiring."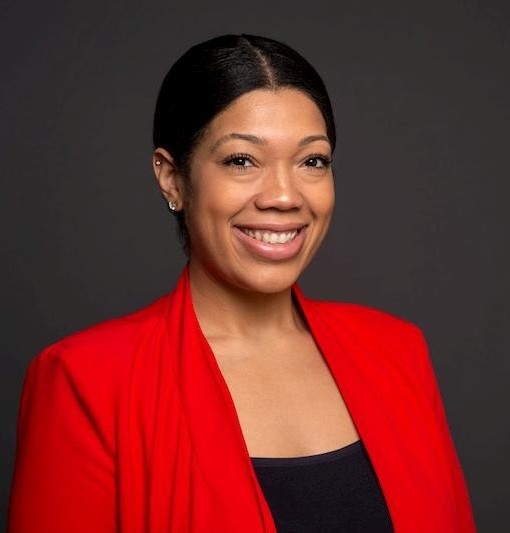 "I had the amazing privilege to serve as a McNair co-mentor for (Morrissey College of Arts and Sciences) student Brittney Gedeon '22," said Professor of Biology Philip Landrigan, M.D., director of BC's Program for Global Public Health and the Common Good. "As a BC grad and the grandson of Canadian-Irish immigrants, serving as a McNair mentor was a wonderful and rewarding opportunity to both give back and give forward.  I had the privilege of building on this trans-generational experience, and to create opportunities for a new generation of BC students from disadvantaged backgrounds who are today's Eagles and America's future." 
Gideon's project, co-mentored by BC Global Observatory on Pollution and Health Data Analyst Samantha Fisher, focused on the impact of air pollution in Massachusetts on IQ and human health.
"It was a great experience, and I was really impressed by the exceptional quality of the presentations that I saw, both my mentee's and others," said Paul Cichello, an associate professor of the practice in the Economics Department, and a first-time mentor for Morrissey College student Natalie Almonacid '22, whose research explored the impact of governmental COVID-19 containment policy on economic growth.
"Natalie was phenomenal; she did an excellent job taking the initiative in bringing the research idea forward, finding the best data possible, and adapting to the technical challenges that she faced. She learned a new econometric technique and gained a much deeper understanding of the overall policy issues related to COVID. The McNair Scholars are clearly well prepared to build and present their own ideas as they move forward in their education and in their careers."
BC Professor of Law Kent Greenfield, who mentored James Kirwan '23 of the Carroll School of Management, on a project related to experiences of students of color that contributed to feelings of isolation, alienation and/or imposter syndrome, had similar praise for the program participants.
"These young scholars are so very impressive," said Greenfield.  "They're insightful, hard-working, poised, and smart, and they're channeling their passions, experiences, and commitments into scholarly projects that will be instrumental not only in their own growth as thinkers but also in the pursuit of knowledge and understanding more broadly."
"I couldn't be more impressed," said first-time mentor Colleen Simonelli, associate dean for undergraduate programs and clinical professor at the Connell School of Nursing, whose mentee, Karen Aldana '23, focused on the role of race on prenatal care experiences. "The program is also phenomenal in terms of the communication, the resources and the goal-oriented outcomes. It is so critical to continue to support these unbelievably talented students and encourage them to maximize their huge potential."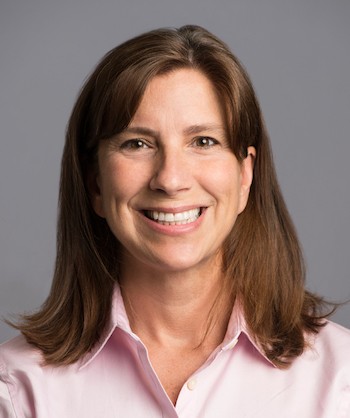 "McNair has a really important mission and I'm grateful that BC has McNair programming on our campus," said first-time mentor Lauren Honig, an assistant professor in the Political Science Department.  "I was very impressed with the important and interesting research questions proposed by the students in the research symposium. My own advisee, (Morrissey College student) Aissata Diallo '23, had a fascinating research agenda, and I look forward to continuing to work with her on her projects and to learn from her research findings." 
"I started mentoring McNair Scholars 12 years ago, hoping I was going to be a part of shaping prosocial leaders for tomorrow and transferring professional knowledge and research skills to the next generations," said Julia DeVoy, associate dean of undergraduate programs and students at the Lynch School. Her mentee, Kobe Hurtado '22 of the Carroll School, studied the role of college support programs in shaping students of color at predominantly white institutions.  
"As I continued to work with BC McNairs, I quickly discovered that I was gaining as much—if not more—than I was giving," added DeVoy. "I consistently gained new perspectives and topic insights from my research scholar mentees."
"We are beyond proud of the work and accomplishments of all our McNair scholars, including our alumni," said Chasneika Astacio, associate director of the McNair Scholars Program. "This year and a half was filled with many unknowns but our students continued to thrive. Thanks to all faculty mentors, program collaborators, and Learning to Learn staff.  Without you our students will not be as prepared as they are to tackle BC and their graduate education dreams."
To learn more about the McNair Scholars Program, visit the Learning to Learn website.

Phil Gloudemans | University Communications | August 2021