Image by succo from Pixabay
This semester, Boston College is hosting the Boston-Area Legal History Colloquium, a distinctive forum where budding legal historians can receive feedback on works-in-progress—an important step for young scholars to fine-tune their research to a point where it can be submitted for publication.

"I was interested in creating a new opportunity for graduate students to discuss their research in a collegial atmosphere and build an intellectual community," said Morrissey College of Arts and Sciences graduate student Dennis Wieboldt III '22, who secured a grant from the American Society for Legal History to support his initiative.

The first BALHC session was held January 28 and subsequent sessions are scheduled for February 18, March 18, and April 15. At each session, select graduate students present their research and a respondent offers comments, leading into a group discussion among colloquium participants.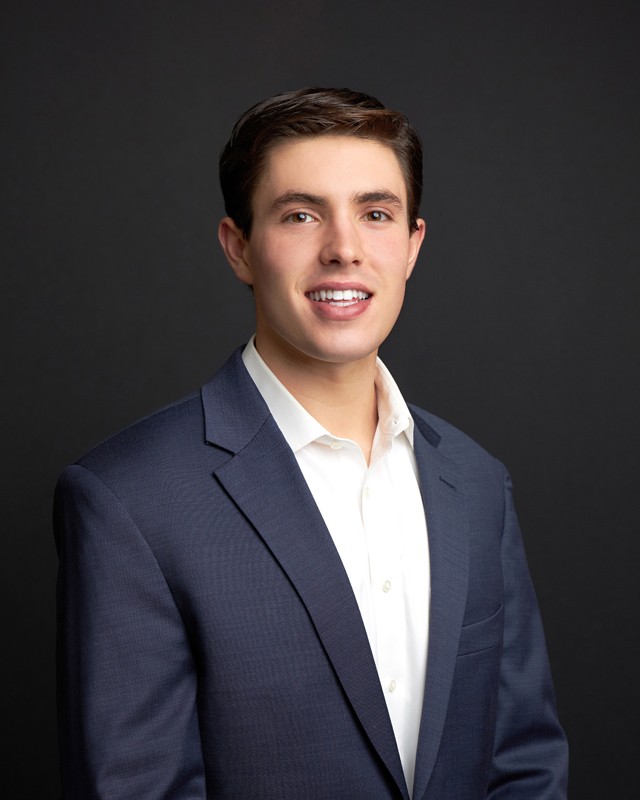 Weiboldt, who graduated BC with a bachelor's degree in history and theology and is pursuing a master's degree in history, said supporting the work of legal historians is especially vital today. "There's a lot of talk in legal circles, both professional and academic, about the United States Supreme Court's insistence on history and tradition as the dominant method of legal interpretation right now. And obviously to understand legal history and tradition, you need legal historians who are helping to uncover the legal history that lawyers and judges are using every day, or perhaps should be using every day.

"To produce the type of scholarship that gets cited in Supreme Court briefs and that decision-makers can rely upon requires a pipeline of faculty and graduate students who are both capable of doing the historical research and able to dialogue among one another to refine that research and make it conversational to people outside a small academic environment.

"The goal of the BALHC is to create new opportunities for graduate students to start participating in that pipeline and to make that pipeline more robust," he added.

At the first convening, graduate students presented research on the Dutch origins of the foreign emoluments clause and the rise of American police power. Wieboldt, along with BC Law Associate Professor Dan Farbman, served as respondents.

The colloquium, which is open to master's and doctoral students as well as law students, has drawn registrants from campus and beyond, including Boston, Harvard, Brown, and Yale universities. A Tel Aviv University student who is studying racial segregation in 19th-century Massachusetts is scheduled to present at the February 18 session, with University Historian James O'Toole, the Clough Millennium Professor of History Emeritus, as respondent. BC Law Assistant Professor Felipe Ford Cole will serve as a respondent at the March convening for a presentation by a Harvard University student on Latin American legal history.

BC Law and the Morrissey College Graduate School are the BALHC co-sponsors. Wieboldt expressed gratitude for the support and collaboration offered by Morrissey College Dean Gregory Kalscheur, S.J., and BC Law School Founders Professor Mary Sarah Bilder.

Wieboldt, whose area of study is focused on the intersection of law, politics, and religion in 20th century America, is writing a thesis on former BC Law School Dean William J. Kenealy, S.J., a pivotal figure in the American Catholic Church's involvement in the civil rights movement and a critic of Supreme Court jurist Oliver Wendell Holmes. Wieboldt has articles forthcoming in American Catholic Studies and U.S. Catholic Historian.

Wieboldt, a former research fellow at BC's Clough Center for the Study of Constitutional Democracy, said he has been lucky to connect with faculty members who have given him critiques on his research before publication, but added that most graduate students don't have that type of opportunity. "There's no real forum for graduate students who maybe have a seminar paper or maybe have part of a thesis or part of a dissertation chapter that they want to submit to a journal for publishing, or peer review, or something like that."

He hopes BALHC fills that gap. "It's about giving people the tools that they need to help themselves and help others produce great scholarship."

Wieboldt acknowledged the limits to how much one colloquium can accomplish, but is hopeful for a ripple effect. "If enough people have a positive experience, some of these people may go on to do similar work at other universities. Hopefully that helps build an intellectual community that's responsive to the needs of the profession."

To register or learn more,  go to the website.
 
Kathleen Sullivan | University Communications | Februrary 2023