In a year in which it received a record number of applications for the incoming first-year class, Boston College continued to solidify its status as one of the country's most selective universities.
The University received 40,477 applications—the most in its history—for the Class of 2026, and admitted just 16 percent of all applicants.
The percentage of admitted students at BC is half of what it was only five years ago, when the admit rate for the Class of 2021 (with 28,454 applications) was 32 percent.  Just three years ago, the admit rate for the Class of 2023 was 27 percent with 35,500 applications, a record at that time.
This year, admitted students averaged 1510 on the SAT, yet another milestone for BC, and 34 on the ACT.  Sixty-seven percent of admitted students submitted standardized test scores with their applications, even as BC, like many elite colleges and universities, made them optional.
AHANA students represent 42 percent of admitted students in the Class of 2026, which had applicants from all 50 states, as well as Washington, D.C., three United States territories, and 82 countries. Nine percent are international students, and 11 percent are first-generation students.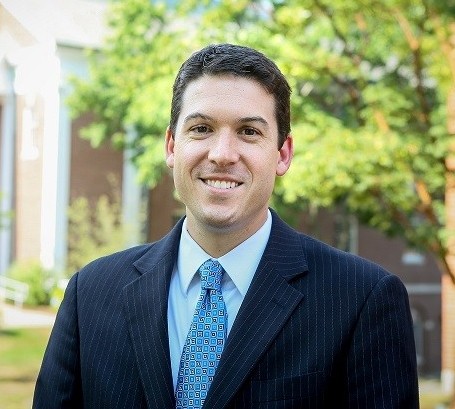 Director of Undergraduate Admission Grant Gosselin said the COVID-19 pandemic has unquestionably affected recruitment, admission, and enrollment throughout higher education, and the full impact has yet to be fully realized or understood. But the recent trends in selectivity at BC can be partially attributed to the "convergence of two key policy decisions," he said.
"One is the introduction of BC's Early Decision program, which was implemented three years ago," explained Gosselin. "With Early Decision, applicants identify themselves as strong candidates for BC's distinctive education and commit to enrolling, if admitted. We have attracted extraordinary candidates via Early Decision who comprise approximately half of this incoming class.
"The other factor was our decision to adopt a test-optional admission plan during the 2020-2021 and 2021-2022 admission cycles, as did many other highly selective institutions. This has contributed to an increase in the number of students considering an application to highly competitive universities like Boston College. However, given the increase in the percentage of admitted students submitting scores, and the increases in those scores, we have every reason to believe that the degree of academic excellence among our undergraduates will continue to rise.
"In the end, BC is getting more 'best-fit' students than ever in our applicant pool, who see themselves as aligning with BC expectations and values."
This month, Gosselin and his Undergraduate Admission colleagues are presenting a range of in-person visit opportunities for admitted students, who have until May 1 to accept enrollment offers. The office hosts Admitted Eagle Days for students admitted via Regular Decision. All admitted students—including those who have already enrolled via Early Decision—are invited to attend in-person programs on select weekdays in April, BC's class visit program "Eagle for a Day," as well as a range of virtual program offerings.
"Our role is to help counsel students to make an informed decision about enrolling," said Gosselin. "It's been challenging the last couple of years: Two years ago, we had to go to an all-virtual format for our events. Last year, we were able to have a limited number of in-person events, which were all outdoors. We're glad now to be at a point where we can provide the full array of tools and resources for this critical step in a student's college selection."

Sean Smith | University Communications | April 2022