Associate Professor of History Priya Lal has been selected as a fellow by the 2019 American Council of Learned Societies for "Human Resources: Professional Labor and Nation Building in Southeastern Africa," her research project on African professionals and their role in fueling the development of new African nations during the latter part of the 20th century. 
The ACLS is a nonprofit federation of 75 scholarly organizations that supports and promotes American scholarship in the humanities and related social sciences. ACLS's fellowship and grant competitions provide opportunities for scholars at all career stages, working with varied disciplines and methodologies in the U.S. and abroad. This year, the council awarded 81 fellowships from more than 1,100 applicants in a review process with multiples stages. The awards will support six to 12 months of full-time research and writing.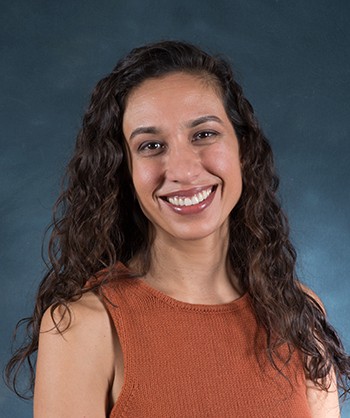 "Human Resources" examines the work and experiences of the first generations of African professors, doctors, and nurses alongside the broader dynamics of nation-building, the Cold War, and neoliberalism with which they were intertwined. For six years, supported by BC research grants, Lal combed archives in Tanzania, Zambia, the U.S., and UK, and interviewed dozens of these professionals in Tanzania and Zambia.
For Lal, the project was born of a longstanding frustration about the lack of engagement between U.S.-based scholars of Africa and their counterparts in African universities. As she sought out relationships with her peers in Tanzania, Lal said, "I realized that their working conditions, social positions, and historical experiences were very different from mine. Since I had not encountered much scholarship on African professors, I sought to write about them myself." She included doctors and nurses since they, along with educators, provided critical services at the heart of welfare state and nation-building projects in southeastern Africa.
As Lal notes, these professionals had to deal with competing influences: their governments' aspirations toward national sovereignty, the demands of their students and patients, and the expectations of foreign donors who paid for their training and equipment. In addition, they struggled to reconcile personal ambition with nationalist commitment, in the face of tempting job opportunities abroad and resource shortages and contentious workplace politics at home. Lal trained her focus on those who stayed. 
"Their decision to stay meant forgoing higher salaries, better institutional facilities, less overwhelming demands on their time and energy, and so on," she said. "The professionals I'm studying have had challenging careers that they look back on in varied ways. Many feel immense gratitude for the opportunities they have had, but many also feel regretful or frustrated that their research or work was sometimes derailed by political or economic factors outside of their control. Some of them have been happy to serve their countries, while others express disappointment that their countries have not been able to better support their labor." 
Lal's research interests, which center on decolonization-era and post-colonial Africa, seek to dispel what she cites as misrepresentations and stereotypes in Western attitudes toward the continent.
"Africans are more often seen as helpless and needy than capable and agentive; when most Americans think of medicine in Africa, for instance, they think of Western aid workers rather than African doctors. My research showcases highly educated and highly skilled African professionals, a demographic that is frequently ignored because it doesn't fit into conventional narratives of African underdevelopment. I hope my book will bring to light a new dimension of recent African history that challenges popular misperceptions."
Lal, who joined Boston College in 2013, also was selected for the ACLS' Burkhardt Fellowship; limited to one award, she chose the ACLS honor.
"This award signals recognition of my study's importance beyond the discipline of history and field of African studies," said Lal. "It means a lot to me that 'Human Resources' was recognized by two separate award committees of the ACLS; this affirms my work's potential to appeal to a wide readership. The ACLS Fellowship is gratifying because it gives me a year off from teaching to complete a draft of my book, but it is also rewarding to earn more visibility for a study on a group of historical actors that is usually overlooked in the Western academy."
—Sean Smith | University Communications | April 2019