Compelling Boston College stories showcased in Boston College Magazine and through videos—each produced by the Office of University Communications—have been recognized on the national stage, winning top honors from the Council for Advancement and Support of Education.
Boston College Magazine, the University's alumni publication, brought home Bronze awards for its Summer 2021 and Fall 2021 issues; it was one of only five magazines in its category honored this year. The magazine also won a Gold award for the piece "Freedom Fighters" on the Boston College Innocence Program, which has overturned the convictions of people who have been wrongfully incarcerated.
The winning issues featured a robust roster of articles: among them, a celebration of 50 years of coeducation at the University; pieces on Joe Dobbratz '51, a decorated fighter pilot with a namesake glacier in Antarctica, and Football Head Coach Jeff Hafley; and a Q&A with Steve Pemberton '89, H.'15, M.A. '19, author of The Lighthouse Effect.
"It is a great honor for Boston College Magazine to have been recognized by CASE as one of the nation's very best alumni magazines," said Boston College Magazine Editor John Wolfson. "These awards reflect the talent, creativity, and hard work of everyone on our staff, and I would like to thank the entire team: Deputy Editor Courtney Hollands, Design Director Keith Ake, Staff Writer Elizabeth Clemente, Director of Photography Lee Pellegrini, and Senior Photographer Caitlin Cunningham.
"Thank you as well to University administration, whose support enables us to do our very best work, and to our more than 180,000 readers. Awards are wonderful, but the true honor lies in being entrusted to tell the stories of Boston College," he added.
The two videos, which were awarded Gold and Silver awards, respectively, were "That BC Feeling" and "Keeping the Faith."

The first captured the spirit of the BC community despite the challenges of COVID-19 on the college experience.

It showcased student life, and the connection and friendship shared by students on the Heights. OUC Director of Creative Video Services John Walsh noted that it was his team's best performing YouTube video of the academic year, with a view total of 21,500 and a Facebook reach of 26,500.
The second tells the story of Eagles pitcher Samrath Singh '22, believed to be the first observant Sikh to ever play Division 1 baseball.

The video was previously recognized in a national awards competition.
It illustrates the power of faith and identity, as Singh describes how his faith aligns with BC's Jesuit values. It garnered more than 300,000 views across multiple media platforms, including an NBC News piece and interview with Singh on ABC's "Good Morning America."
"It's an honor to be recognized for 'That BC Feeling' and 'Keeping the Faith' by the CASE Circle of Excellence Awards," said Walsh. "Personally, and professionally, they have been some of my most rewarding projects to date.  My passion is capturing compelling stories from behind the lens, and together with my colleagues on the OUC video team, it is a true joy to highlight the unique spirit of the Boston College community each day."
CASE judges called "Freedom Fighters" in Boston College Magazine an "Excellent story. Focusing on one exoneree propels this story and balances well with the historical research that rounds out this feature." They commended the magazine issues for "Clever editorial choices and A+ covers."
Of the videos, the judges called "That BC Feeling" "innovative." It "raised your spirits and kept the audience engaged." They also praised "Keeping the Faith" as "an exceptional and authentic way to celebrate diversity and identity," and recognized "the effectiveness of the video's reach to BC constituents and more broadly in national media."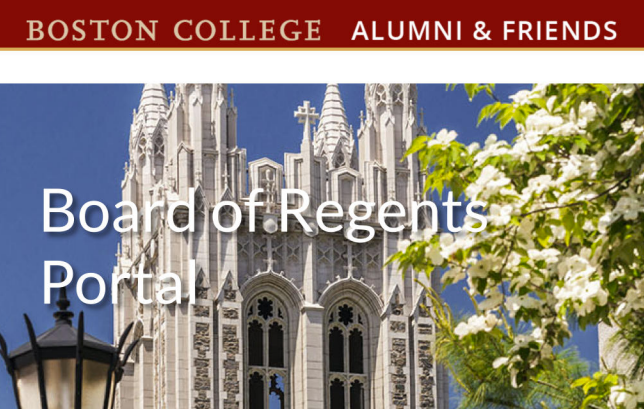 University Advancement and the BC Law Magazine also were recognized with high honors from CASE, each with Bronze awards.

Advancement won in the Engagement category for Discovery Expeditions: Innovation in Values-Driven Board Engagement: the revision of its Board of Regents engagement from a committee-based structure to a circular approach, to inform and inspire them, and allow Regents to speak confidently as ambassadors about the value and distinction of a BC education. CASE lauded it as a "Very detailed strategy and a good use of resources."
BC Law Magazine was honored for the Summer 2020 and Winter 2021 editions, which highlight its community's academic excellence, the magazine's depiction of the dynamic world of law, and engagement in legal current affairs. "A lot of creative effort went into it to draw the reader's attention. It has engaging, thought-provoking content," according to judges.
More than 4,500 entries from 636 institutions vied for this year's competitive CASE Circle of Excellence Awards. The premier recognition program for educational advancement, they showcase outstanding work in advancement services, alumni relations, communications, fundraising, and marketing, and recognize institutions whose talented staff members advanced their institutions last year through innovative, inspiring, and creative ideas, according to the CASE website. The awards are open to professionals at CASE member colleges, universities, independent schools and their affiliated nonprofits around the world.
University Communications | July 2022