Vice Provost for Global Engagement Alberto Godenzi was remembered at a memorial Mass as a visionary, energetic educator whose concern for others extended far and wide—but also close to home.

Dr. Godenzi, who was dean of the Boston College School of Social Work from 2001 to 2016 before his appointment as vice provost, died on October 20 of complications from a three-month battle with leukemia. He was 66.

BC colleagues joined friends and members of the Godenzi family at the Mass, held in St. Ignatius Church on October 25.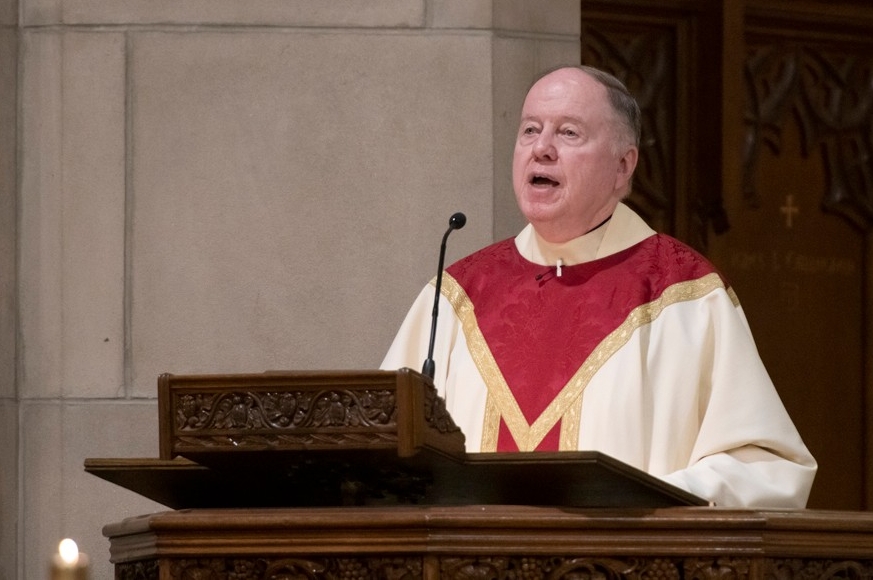 In his homily, University President William P. Leahy, S.J., called Dr. Godenzi "a man of action and relentless energy who was just and caring, and had a deep sense of mission and a commitment to education."

Dr. Godenzi brought "vision, drive, and experience" to BC, along with "an abiding determination to address social issues and strengthen social work at BC," added Fr. Leahy, recalling the favorable first impression the Swiss native had made during their first meeting, when he was a candidate for BCSSW dean. After that encounter, Fr. Leahy said, he had remarked to a colleague about the "impressive credentials" and "good ideas" Dr. Godenzi possessed. "But," Fr. Leahy recalled adding, drawing an appreciative laugh from the gathering, "he seems a little intense."

Dr. Godenzi went on, said Fr. Leahy, to become "a University citizen" who readily and enthusiastically set out to deepen his knowledge of Boston College and its mission as a Jesuit, Catholic university.

Having been a highly effective advocate for BCSSW, Fr. Leahy added, as vice provost for global engagement Dr. Godenzi continued to tap his skills, background, and knowledge to partner with schools and programs around the world, "building bridges where none had existed."

"We remember Alberto and his many contributions to Boston College, and our world," concluded Fr. Leahy. "We pray for him, his family, and all who mourn for Alberto."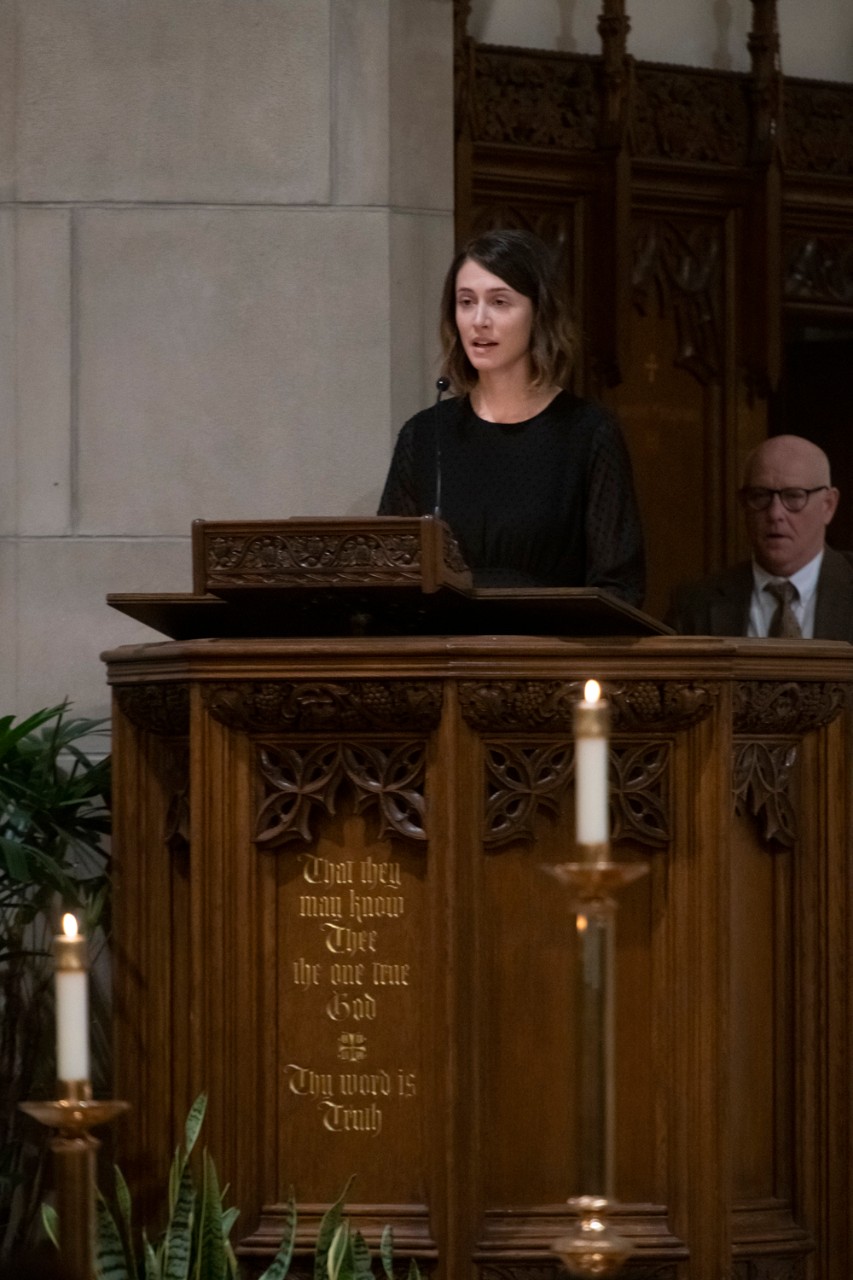 Dr. Godenzi's daughter, Franca Nurczynski, offered a personal reminiscence of the man who, whatever his achievements in academia and professional circles, "to me was always just funny, loving, supportive Dad, who pushed me to do great things."

As a seven-year-old, Nurczynski said, she had gone with her father on a bike trip to Switzerland. As she struggled to ride up a tall mountain she had beseeched him, "Push me, Daddy!" He put his hand on her back to help her continue the ascent, all the while encouraging her to keep trying and not give up.

"After we reached the top, he told me how proud he was of me," said Nurczynski. "And then someone yelled, 'Hey, you know your daughter's bike has a flat tire, right?'"

After light laughter from the congregation subsided, she said, "If I'm ever feeling tired, and there's a tall mountain ahead of me, I hope you'll still be there, with your hand on my back, pushing me to make it to the top."

Three of Dr. Godenzi's BCSSW colleagues, Associate Dean Thomas Walsh, Clinical Professor Paul Kline, and former director of marketing and communications Susan Callaghan gave readings during the Mass, as did Larry E. Davis, professor and dean emeritus at the University of Pittsburgh School of Social Work and a longtime friend of Dr. Godenzi.
Sean Smith | University Communications | October 2019