Allison Curseen, a faculty member in the English Department and African and African Diaspora Studies Program specializing in African American and 19th-century American literature and culture, has been appointed Cooney Family Assistant Professor.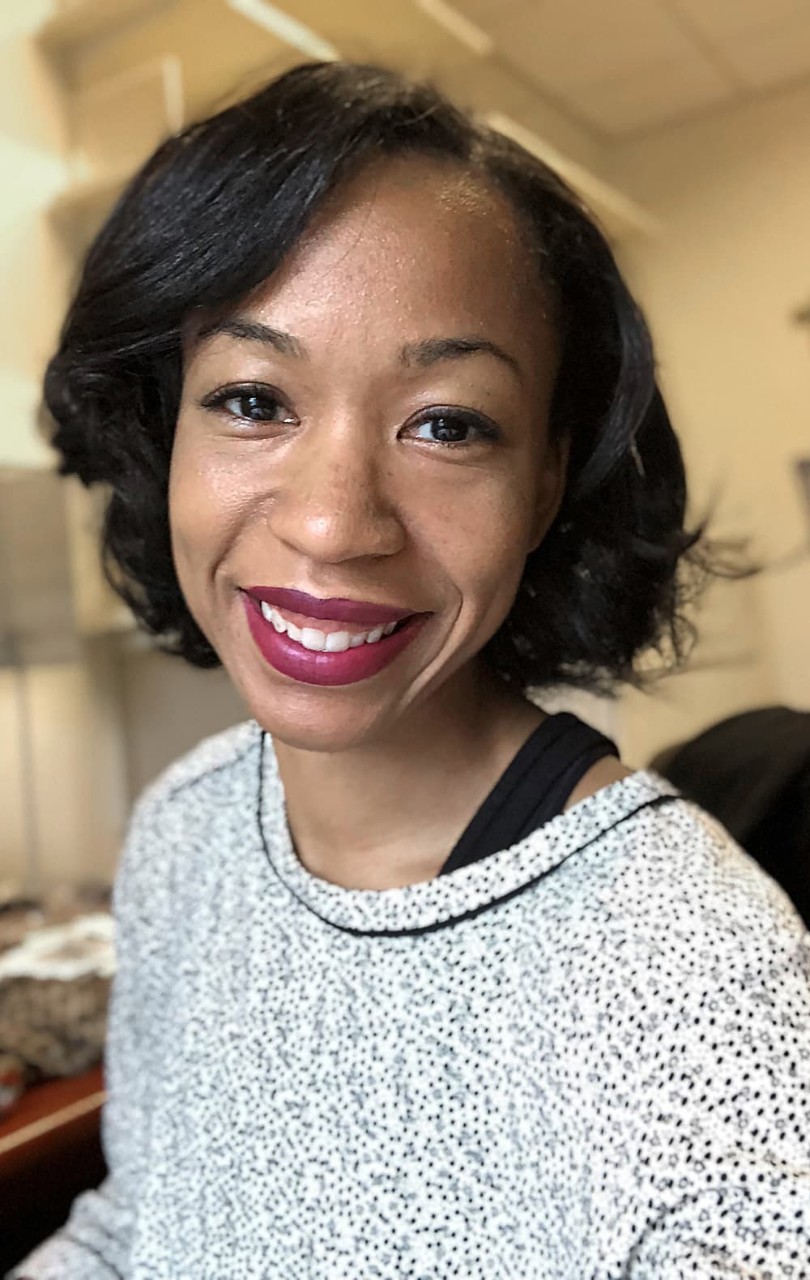 In her teaching, Curseen—whose interests include performance and performance studies, child studies, and theories of fugitivity and unruliness—brings a commitment to interdisciplinary work in performance studies, theater, media, and African American artistic traditions. She also is recognized for making time and space for students who seek her out from different departments and schools.

"Allison Curseen's record of demonstrated excellence since her arrival at Boston College in 2017 provides a strong foundation for her appointment as the Cooney Family Assistant Professor," said Morrissey College of Arts and Sciences Dean Gregory Kalscheur, S.J. "She is a promising young scholar whose research, teaching, and service to the University have been outstanding."

"I'm still in the process of realizing the significance and what it means to me," Curseen said of the appointment. "Endowed chairs for junior faculty are generally rare, so the appointment is really an honor. I feel so humbled by it, and I look forward to the ways in which the appointment can support additional classroom and research collaborations with my fellow junior colleagues in AADS and English who, with their energy, innovation, and commitment, are doing incredible work."

Curseen's courses at Boston College have included Blackness and the Senses; Blackness, Performance, Freedom; Atlanta and The Black Atlantic; The Delinquent Minor: Race and Childishness in America; Just Play'n: Artifice & African American Performance; and School's Not Everything: School & Education in Black Literature.
Her current book project, Minor Moves: Unruly Readings & (Im)Possible Black Girl Performance in Antebellum Narratives, which examines depictions of Black girls' physical movements in the context of antebellum anxieties about Blackness, bondage, and freedom, draws on the insights of Black studies, performance studies, child studies, and critical Black geography.

 "I focus on depictions of Black girl movements by antebellum authors writing in the wake of the Fugitive Slave Act and the Anti-Truancy laws of the 1850s, with particular attention to how Black female writers' depictions of unruly Black girl movement highlight and challenge the racial and gender presuppositions undergirding United States narratives of mobility and independent personhood," she explains.

At BC, Curseen has served on the Graduate Award Committee, Honors & Award Committee, and AADS 50th Anniversary Planning Committee.

The Cooney endowed assistant professorship—part of an ongoing initiative to support junior faculty research and early-career development—was made possible through a gift by University Trustee Robert J. Cooney '74, partner in the Chicago law firm Cooney & Conway, and family. The inaugural holder, appointed in 2014, was Penelope Ismay, now an associate professor in the History Department.
Rosanne Pellegrini | University Communications | April 2022