Black Lives Matter Global Network co-founder Patrisse Cullors and Chanel Miller, a national advocate for awareness of sexual violence, were the keynote speakers at the annual Boston College Women's Summit, held February 6 in virtual format.

With the goal of empowering women of all backgrounds to realize their individual and collective potential to rise together and enact change, the summit is sponsored by the Boston College Women's Center and the Boston College Office of Student Involvement, in partnership with the Council for Women of Boston College, the Undergraduate Government of Boston College, SLAM!, and Women in Business.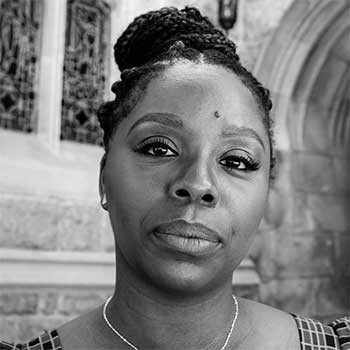 "This year's summit was certainly different than past years given that it was all virtual. However, the warmth, grace, and candidness of all of our speakers made it feel like an intimate experience," said Women's Center Director Katie Dalton. "Chanel Miller and Patrisse Cullors did an incredible job welcoming the audience into their stories and clearly illustrating the roots of their activism, while our skilled moderators, Victoria Garcia and Professor Régine Jean-Charles, expertly connected those stories to the Jesuit identity of Boston College."

An artist, organizer, educator, and public speaker, Cullors has been an activist for criminal justice reform, and founded the grassroots Los Angeles-based organization Dignity and Power Now. Cullors has been widely recognized for her work with Black Lives Matter, including by Time magazine, which in 2020 named her among the 100 Most Influential People as well as the "100 Women of the Year." Her memoir, When They Call You a Terrorist: A Black Lives Matter Memoir, became an instant New York Times bestseller.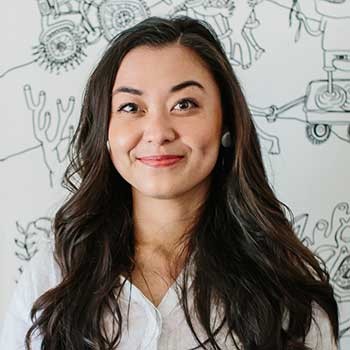 Miller first came to the attention of the public anonymously, as the victim of a sexual assault by Brock Turner in 2015, when her victim impact statement at Turner's sentencing went viral. Four years later, she came forward publicly about her ordeal and released her memoir Know My Name, which won the National Book Critics Award for Autobiographies and helped spark national discussion about sexual violence in academia. She shares her experiences as a means of promoting greater awareness of the isolation and trauma sexual assault victims face.

The event also featured eight virtual workshops on topics such as "Women's Leadership in the COVID Pandemic," "Achieving Common Goals: Lessons From An Activist In Professional Women's Hockey," and "Prepping for Post-Grad: A Lesson in Humility," with Amaka Nnaeto '20, who works in financial technology at BlackRock Investment Management.

Other workshop leaders included Symone Varnado '19, an entrepreneur, community activist, and organizer; Helene Norton-Russell '00, M.A. '02, an adjunct professor of sociology at Johnson & Wales University and member of the BC LGBTQ+ Alumni Council Executive Committee; and Katie Diasti '19, founder and CEO of Viv, which makes sustainable menstrual products.


University Communications | February 2021