The Schiller Institute for Integrated Science and Society—a much-anticipated locus of interdisciplinary work at Boston College—is developing its first initiatives under the guidance of Seidner Family Executive Director Laura J. Steinberg.
Steinberg joined BC from Syracuse University in May to head up the institute, created with a $25 million gift from then-BC Trustee (now Trustee Associate) Phil Schiller '82 and his wife, Kim Gassett-Schiller. It will be the centerpiece of a new 150,000 square-foot science facility on Middle Campus that will open in late 2021. The Seidner executive directorship was made possible through a gift from BC Trustee Marc Seidner '88, the managing director and chief investment officer at PIMCO, and his wife, Mary Lou.
Steinberg recently discussed her outreach efforts to faculty, similar work with students, and an upcoming "seed" grant program designed to encourage faculty and student collaborations across disciplines and spark future research and scholarship. She also discussed her career path and her research and teaching on issues of environmental racism and justice.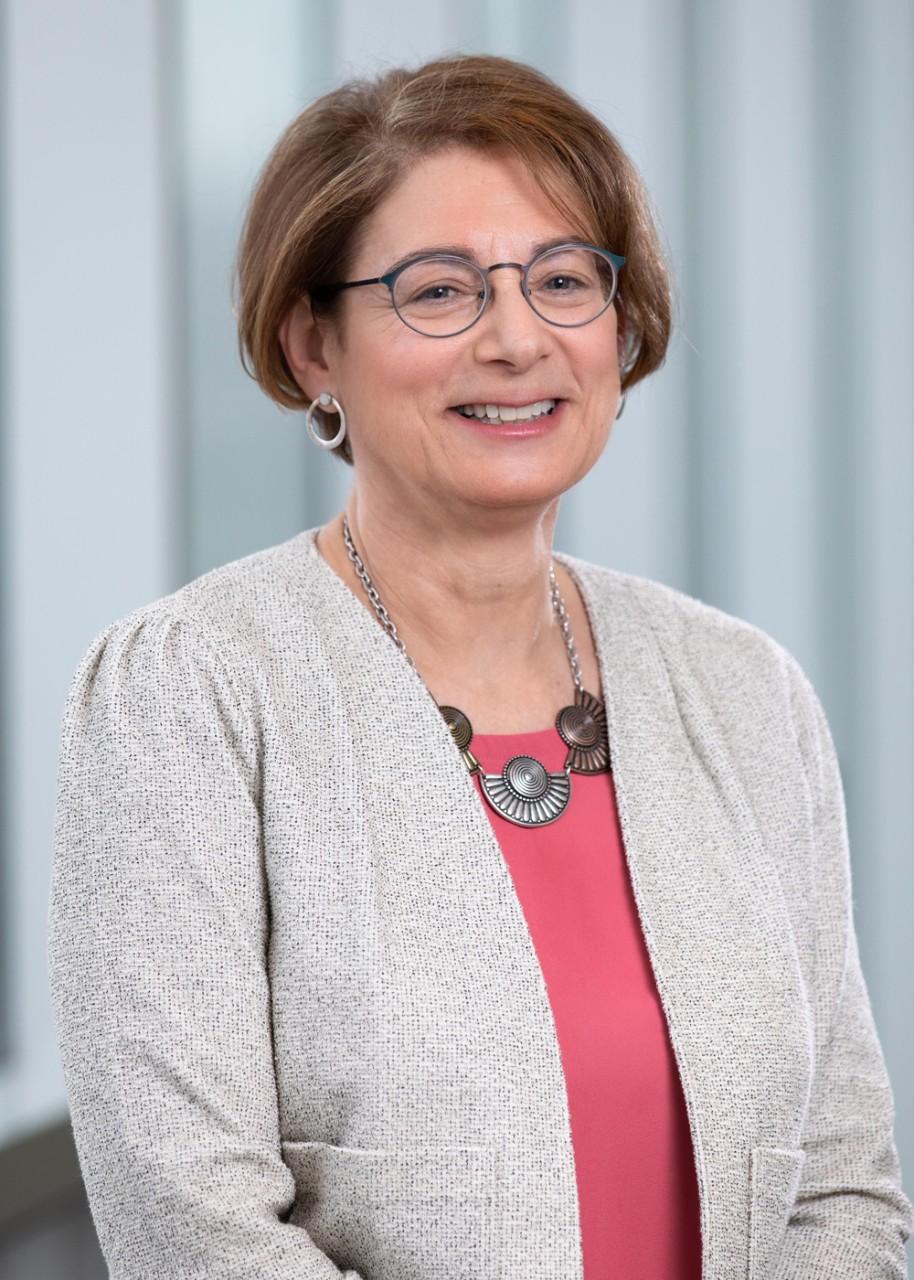 She has been meeting with her fellow new faculty members and plans to continue virtual discussions with new and veteran faculty members on promoting integrative thinking across campus. These talks will determine what faculty need to further their interests in this kind of work, said Steinberg, who held a tenured professorship in civil and environmental engineering and also served as dean of the College of Engineering and Computer Science at Syracuse.

"I want to understand how the institute can best support faculty," said Steinberg. "We are reaching out to faculty from across the campus. We are interested in the scientist, but also in the art historian. How does their scholarship intersect with questions of science and with human perspectives on energy, health, and the environment? The aim is to integrate the sciences with the tremendous strengths we have as a University in so many disciplines."

Steinberg expects to draw on her strengths in strategic planning, forged at Syracuse. There, she led her college in taking grassroots faculty, staff, and student input to create a five-year strategic plan that ultimately identified five core areas of strength, better allocated resources, developed new undergraduate and new master's degree programs, and outlined a hiring strategy that resulted in one-third of engineering faculty positions being filled by women.

Early next semester, Steinberg plans to roll out a request for proposals from faculty for a grant program that encourages interdisciplinary scholarship to explore the environment, energy, and health—the institute's prime areas of focus. A total of approximately $200,000 will be available to fund proposals from teams that draw members from different departments and colleges.

A second grant program under development will ask for proposals from teams of students for projects that promote cooperation across departments, engagement with community partners, or enable participation in conferences and virtual gatherings. Proposals will address the institute's three core areas, as well as focus on the common good and complex issues facing society.

"We are already talking to students about what is important to them in terms of the Schiller Institute's support of their interests," Steinberg said. "We discovered that students want two things. They want to build a sense of community and they want to help drive the institute's programming. If we do that, we get engagement and the students get the leadership experience from directing some of these efforts. We want them to be part of the process."

As the institute continues to develop, Steinberg plans to create programming that connects students with industry and with non-governmental agencies to foster internships, works with existing or new student clubs, brings speakers to campus, and coordinates experiential learning trips.

"We really want to facilitate real-world projects so students can help to build a company or be involved in important efforts in the real world aimed at helping people and organizations address some of the pressing societal problems that we have," she said.

Steinberg attributes her career path to a childhood interest in the structures and systems that help people work and live.

"Growing up in New York and New Jersey, my family was always on bridges or in tunnels or passing by reservoirs. I became fascinated by how these things worked and realized that without infrastructure we would have very different lives," she said. "I became interested in improving the lived experiences of people through community-centered infrastructure and curious about how infrastructure could help improve conditions for people in developing areas of the world. That's why I became a civil engineer: as a profession, it spoke most clearly to my deepest interests."

As a scholar, Steinberg has also focused her attention on issues of environmental justice and environmental racism. Early on in her career, Steinberg worked in the private sector on a project that built the infrastructure that now supports the Nigerian capital of Abuja, as well as water projects on the Navajo Nation. As a post-doc, her work at the National Institute of Statistical Science examined the disproportionate effects of pollution on Black, Latino, and low-income communities. As a faculty member at Tulane University in New Orleans, her research and teaching touched on the same issues in a region with high levels of industrial pollution.

"Decades of study about environmental justice reveal that environmental insults are symptomatic of systemic racism," said Steinberg. "They need to be viewed in a much broader context than statistically determining whether they exist or not, as I did in the 1990s. We want to get beyond a correlation between dirty industry and communities of color. In fact, in conjunction with the Forum on Racial Justice in America, the Schiller Institute is planning a program for later this year which will explore the many dimensions of environmental racism, recognizing its historical roots and the connections it has to sociological concerns, political power, racial segregation, health disparities and patterns of environmental contamination."

A specific passion of Steinberg's is the mentoring and support of women in the sciences and engineering. She has worked to make sure no young woman experiences the absence of female role models and mentors as she did 35 years ago.

"I was passionate about my work as an engineer but spent my career without any women role models. That's 35 years. Zero women role models in my field. None," she said.

Today, she is proud of the work she has done with ELATES, a national program that supports women in academia seeking leadership roles in the STEM disciplines. She also started a summer program at Syracuse that mentors middle school girls interested in engineering.

She plans to continue to serve as a mentor and role model to women from diverse backgrounds with a passion for science, innovation, and entrepreneurship.

"One of the objectives of Schiller is to promote the hiring of women faculty members, women post-docs, and faculty of color," Steinberg said. "We want to set an example for universities across the country on how to do that and how to do that well. To be interdisciplinary, we will have to work hard to make sure the people we do hire find success as fully-integrated members of the University. We'll carry that work through with student groups and organizations. We intend to attract a diverse student body to Schiller programs and work closely with AHANA students at BC."

For more information, visit the Schiller Institute for Integrated Science and Society website.
Ed Hayward | University Communications | October 2020