Students brave the rainy weather at a recent Poutine Pop-Up. (Lee Pellegrini)
The COVID-19 pandemic has changed almost every aspect of our behavior, including how we eat. Chatty, two-hour dinners have been replaced by meals to-go, and "contact-free" has emerged as the adjective du jour. But Boston College Dining Services is on a mission to prove that sometimes change can be good (and taste delicious, too). Check out these new initiatives for students hungry for something different this semester.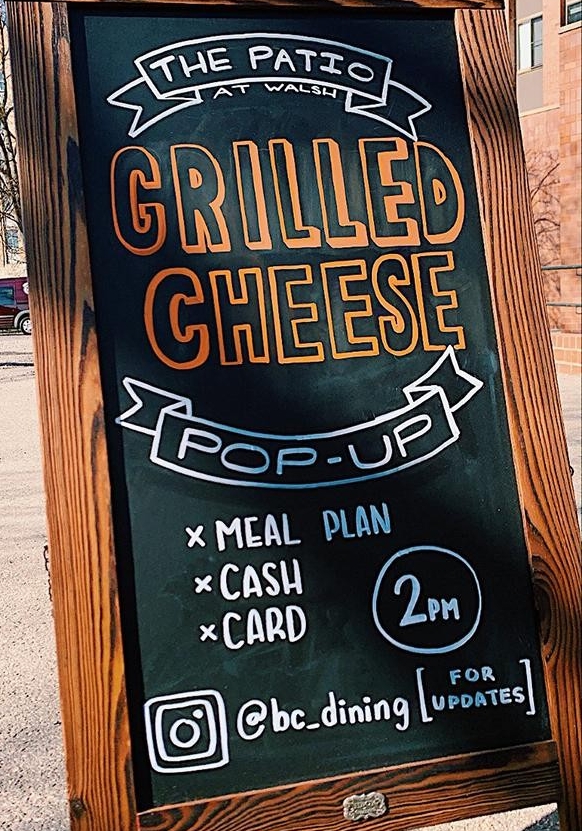 Fact: tacos and tater tots are worth standing in (a socially-distanced) line for. Announced on BC Dining's Instagram page, these one-off foodie events take place on The Patio at Walsh, and are open as long as supplies last (which isn't long). "I often hear students playing music out their windows, which adds some festivity to it," said Beth Emery, director of Dining Services. "It's a nice vibe." 
About to call Domino's for delivery? We urge you to reconsider. Fresh, New York-style pizzas are available for delivery from The Market on Wednesday and Thursday nights, and student employees will bring them directly to your dorm room door. Order via the GET Mobile app and use your dining bucks, flex plans, or credit card.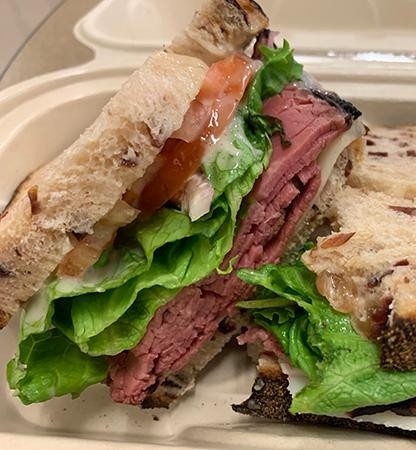 Requesting your favorite custom roast beef sandwich from Eagle's Nest is now just as easy (and contact free) as sending a text. The GET Mobile app has more options than ever before (including egg bites and breakfast burritos on weekends) so you can order meals to-go from pretty much anywhere. 
In search of a late-night burger and beer? Students can now head to Hillside Cafe on Thursday, Friday, and Saturday nights for a new casual menu (think burgers, wings, and fries) and drink options ranging from beer and wine to hard seltzer and cider (for those of legal drinking age). With warmer weather on the way, distanced patio seating is the way to go. Read more on BC News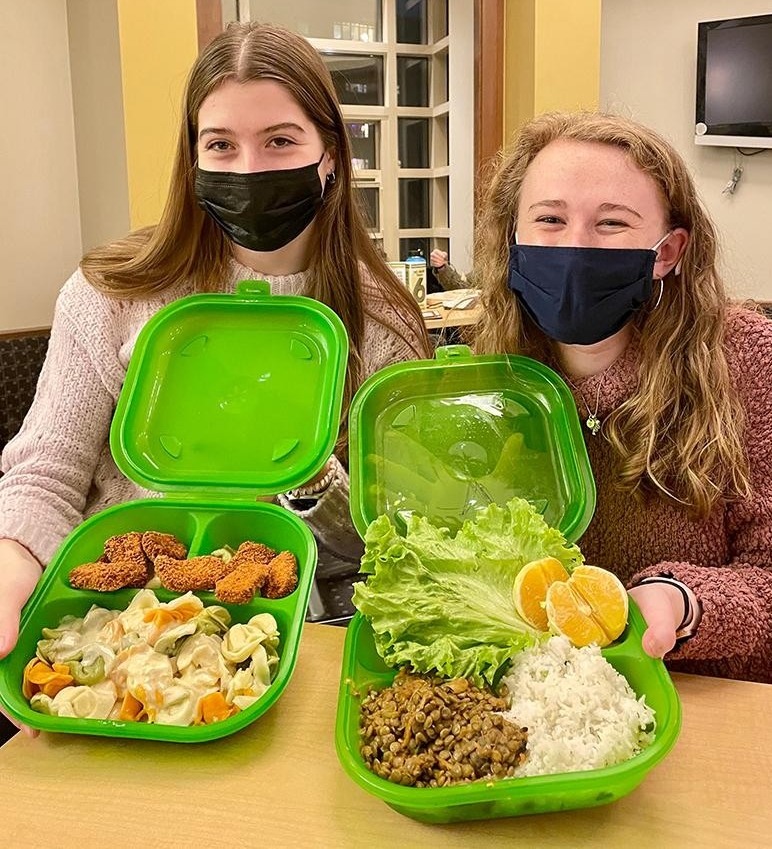 Pandemic rules are designed with safety in mind, but an unfortunate side effect has been an increase in disposable plates and cutlery. Enter: Green2Go reusable containers. Available at Stuart, McElroy, and Lower, these sturdy plastic containers are BPA-free and made of 50 percent recycled materials, plus you don't have to wash them, just drop them in the green bin to be used again and again. 
Social distancing during a lunch rush can be tricky, but new smart lockers at Hillside and The Market are an easy way to retrieve your to-go orders without standing in line. Just use the GET Mobile app and receive a unique code to access your locker. 
Inspiring employee stories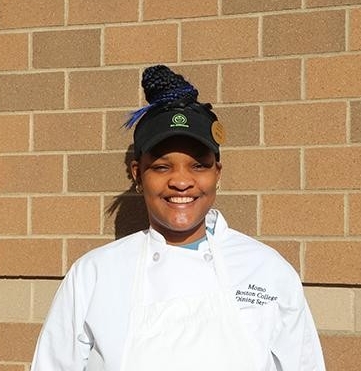 "Our team members come from many different backgrounds and different places," said Emery, so as part of BC Dining's commitment to food justice and racial equity, they're sharing a different employee story every Thursday on Instagram. Get to know the frontline workers keeping BC healthy, and read about their all-time favorite meals, by following @bc_dining.
What better time than a pandemic to learn how to cook? BC Dining is partnering with professors and organizations across campus to offer meal kits accompanied by Zoom cooking lessons, so you can create your own feast at home. Upcoming lessons include a traditional Taiwanese meal and a microwave-themed tutorial for students without a kitchen. 
Follow BC Dining on Instagram for the latest news, pop-ups, and giveaways. 
Alix Hackett | University Communications | April 2021