The Boston College Forum on Racial Justice in America will present "Critical Conversations and Student Voices Addressing Racial Justice in America" on March 24-25, a student-led conference to facilitate discussion and reflection on the national effects of racial injustice.

Open and free of charge to all members of the Boston College community, as well as to other college students, the conference has drawn registrants from schools across the country.
Forum Co-Executive Directors Joy Moore, University vice president and executive director of the Pine Manor Institute for Student Success at Boston College, and Morrissey College of Arts and Sciences Dean Gregory Kalscheur, S.J., will deliver remarks during the program, which begins at 5 p.m. on March 24.
A keynote address by Thomas Mitchell, who holds the Robert F. Drinan, S.J. Endowed Chair at Boston College Law School, will begin at 6:30 p.m. on "Racialized Property Systems in America: Generational Impacts and Possible Solutions."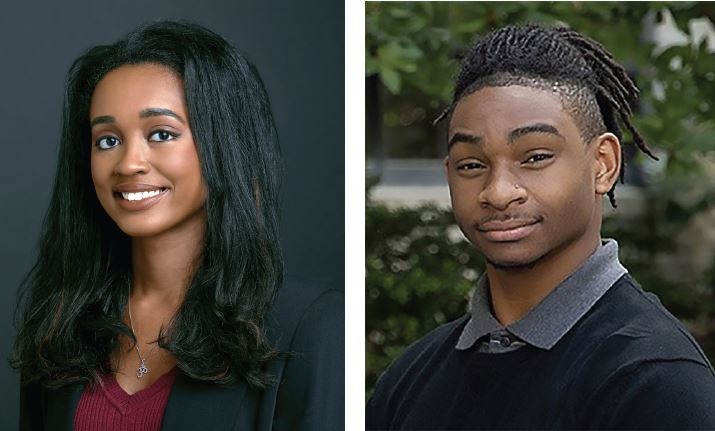 Highlighting the daylong March 25 program will be pair of keynote talks by BC undergraduates Isiaah Clark '24 and Devianna Smith '23, in addition to other sessions.

The conference—during which students from the Carroll School of Management's Fulton Leadership Society will serve as emcees—will be held in the Robsham Theater Arts Center, Corcoran Commons, and Gasson Hall. For more information, including registration, schedule, locations, and participant biographies, see the conference website.

A University-wide initiative launched in 2020, the Forum is designed to provide a meeting place for listening, dialogue, and greater understanding about race and racism in America. BC student leaders collaborated on the upcoming conference, which is co-sponsored by the Division of Student Affairs. Education wealth distribution, criminal justice, affordable housing, and health care will be among the national racial justice themes and topics to be discussed in connection with their impacts on race and identity in the United States.

"Fr. Kalscheur and I are excited about the upcoming conference for many reasons," said Moore. "First and foremost: that the idea for a conference on racial justice in America came directly from the students. A conference designed for students, by students, sends a powerful message that student voices can make things happen.

"The importance of the topic resonates with everyone," she added. "There is a lot of good work happening across campus regularly in this space and we hope the conference supported by the Forum sheds some light on those who are helping to advance racial justice in America."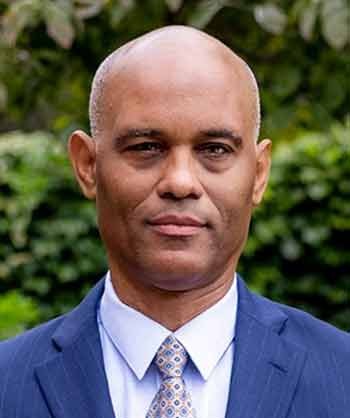 Mitchell will provide a historical account of several aspects of various property law systems in the U.S. that have marginalized people of color from historically subordinated groups in ways that have had adverse multi-generational impacts. This account will demonstrate that, throughout U.S. history, both private and public actors have acted to stymie the ability of people of color to have strong property rights or sometimes any property rights at all.

"For our society to close the many racial gaps that prevent our country from being a place where there truly is equal opportunity for all," he said, "we need students like those who will participate in this conference who seek to critically examine how racial injustice—past and present—has locked in inequality in systemic ways. I will highlight how property systems in the U.S. have continually thwarted the ability of marginalized communities of color to secure basic property rights that would help our country become a more equal and just place for all."

Mitchell also will describe how the new BC Law Initiative on Land, Housing & Property Rights—of which he is director—seeks to enhance property rights for disadvantaged communities in ways that advance racial justice in significant and tangible ways.

"Professor Mitchell is a national expert on property issues facing disadvantaged families and communities, and has published leading scholarly works addressing these matters," said Fr. Kalscheur. "His depth of knowledge and far-reaching scholarship in these areas will provide many lessons for those who attend. We hope that students, faculty, and staff will join us at the conference."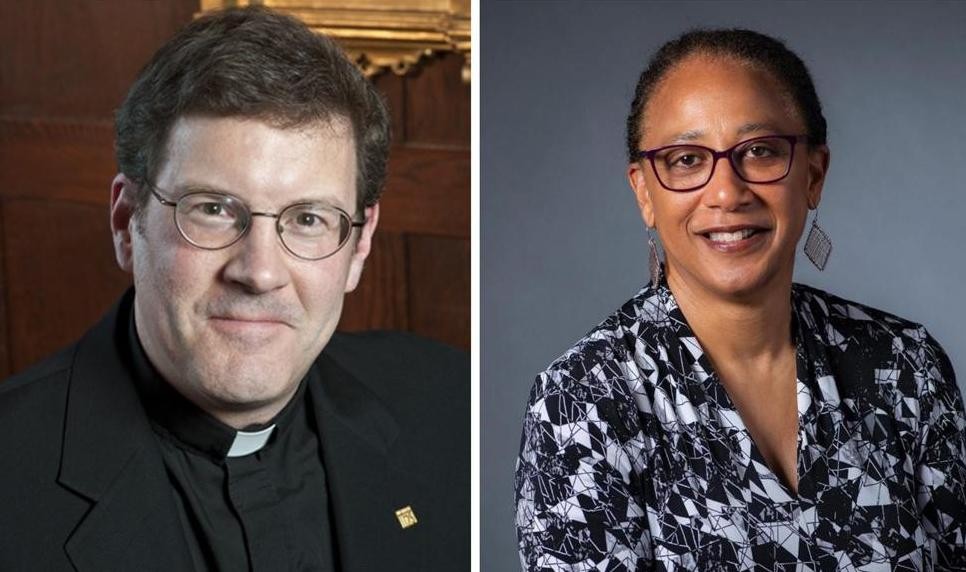 In their keynotes, Clark will address the importance of building/finding community and self-care, while Smith will explore issues related to racial disparity within the legal education system and her call to pursue a legal career as a Black woman.

Other events include a spotlight on Loyola Marymount University's student-led Intercultural Facilitator Program model, peer-to-peer sessions, and small-group conversations led by BC faculty and administrators including Economics Associate Professor of the Practice Geoffrey Sanzenbacher; Connell School of Nursing Associate Dean for Inclusive Excellence, Diversity, and Belonging Leah Gordon; Morrissey College Assistant Dean and Associate Professor of the Practice for Core Curriculum Elizabeth Shalala;  Lynch School of Education and Human Development Associate Professor Alex Pieterse, director of BC's Institute for the Study of Race and Culture; Associate General Counsel Stephanie Charles; English Associate Professor of the Practice Lorenzo Alexander Puente; and Philosophy Associate Professor of the Practice Cherie McGill.

Vice President for Student Affairs Shawna Cooper Whitehead, who will present closing remarks, said, "Student Affairs is excited to partner with the Fulton Leadership Society, Fr. Kalscheur, and Vice President Joy Moore to discuss these important topics that provide a space for students from across the country to not only engage in conversations, but consider practical applications for national challenges related to race." 

Participants' goals, according to organizers, are to engage reflectively in formative sessions that foster a deeper understanding of how racial injustice functions on a systemic level; to connect with and learn from a network of experienced student leaders; and to learn skills and techniques to engage in actions that further racial justice.

"Our hope is that this conference inspires students to continue to create opportunities for awareness programs and events that amplify the voices of those whose voices are not heard," said Fr. Kalscheur. "The Forum on Racial Justice in America looks forward to collaborating on other student-led programs and events that provide a platform for dialogue, conversation, and action."   
Rosanne Pellegrini | University Communications | March 2023