Biz Bracher's section of The Courage to Know seminar ended on high note this semester, as Heisman Trophy winner, sports broadcaster, and autism awareness advocate Doug Flutie '85, Zoom-ed into its final session.
The virtual appearance of the celebrated alumnus resulted from an online conversation that Heidi Zhang '23, a Carroll School of Management student from California, had struck up with Flutie, whom she admired and hoped to meet. Impressed with Zhang's depiction of the interactive elective seminar, he accepted an invitation to address the class.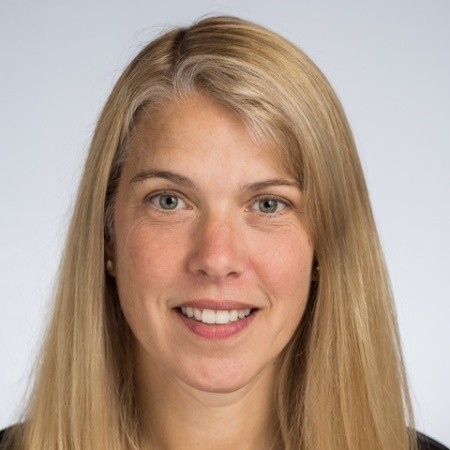 "It was a great last class because he shared with us the valuable life lessons he learned about mentoring, passion, team, trust, confidence, leadership, living a life of service to others, and how his experiences at BC set the stage for those lessons," said Bracher, who directs the Morrissey College of Arts and Sciences Cornerstone Program for first-year students, which includes The Courage to Know.
When asked about the values Boston College taught him, Flutie replied that his years at BC helped him build discipline and reinforced for him the value of relationships. "People at BC genuinely cared about me," he said, adding that those friendships and mentoring relationships remain strong.
Flutie also wove in anecdotes, Bracher said, "about watching the NFL draft with Tom Brady; the difference between a Desmond Howard Heisman pose [Howard's imitation of the famed trophy bust at a 1991 Ohio State-Michigan game drew media attention] compared to a true Heisman pose, as he showed us the trophy on the shelf behind him; and the running joke among his Heisman trophy-winning peers who call him "One Pass" [for his famed Hail Mary pass], despite the fact that he was the leading passer in college football history."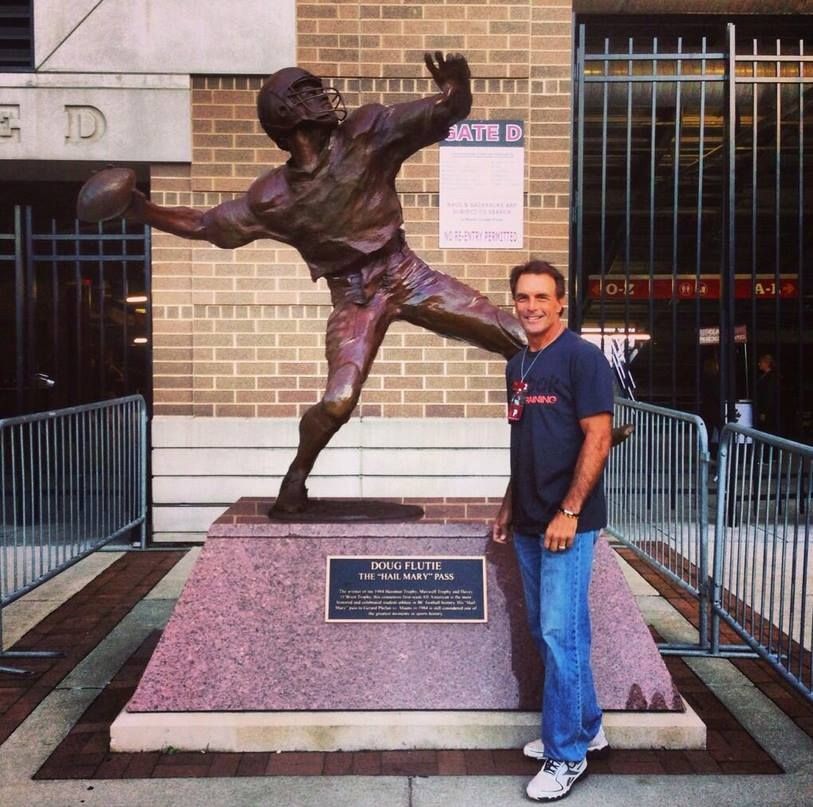 But what most struck her students, Bracher said, "was how much of a wholehearted human beinghe is; of all of his accomplishments, he is most proud and humbled by the work he and his wife do for autism with [their son] Dougie as their guiding light."

With his wife Laurie, Flutie established The Doug Flutie, Jr. Foundation for Autism in 1998 after Doug, Jr., was diagnosed at age three with autism. Realizing the difficulties encountered by many families with autistic children, they formed the foundation to assist those less fortunate.
"When asked by a student what he wants his legacy to be," Bracher said, "he replied that while football was 20 years of his life, the work he and his wife do to raise awareness for autism is going to last beyond his lifetime. 'It is the reason why I am here,' he said."
Flutie's appearance was a fitting conclusion for Bracher's seminar, in which students explore formational questions and examine the process of identity development through literature, research, and social commentary. And though the transition to online classes initially brought challenges, it also offered the opportunity to enhance the semester, she said, as it allowed virtual "visits" from Flutie and other inspirational alumni—who would not have been able to appear in person—to share their experiences of transition from BC into the world of work.
University Communications
<