Volition Capital Venture Partner Jenny Fleiss, a celebrated entrepreneur who co-founded Rent the Runway, will speak at the Council for Women of Boston College Colloquium on October 12 at 6 p.m. in the Murray Function Room at Yawkey Athletics Center.

An entrepreneur and intrapreneur, Fleiss founded two scaled digitally native businesses from scratch, Rent the Runway and Jetblack. Jetblack was the first portfolio company within Walmart's technology incubator, disrupting traditional ecommerce with a personal shopping service over text message and voice. Fleiss co-founded Rent the Runway, a business that has transformed the retail industry by making designer clothing rentals a convenient and accessible luxury experience for millions of women.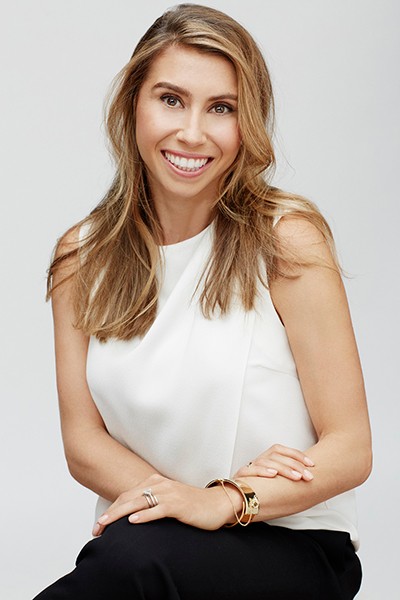 During her time at Rent the Runway, Fleiss served as president, head of logistics, and head of business development. She remains a Rent the Runway board member and adviser, and is co-founder of the RTR Foundation. Fleiss also is a board member of Shutterfly and Party City, and serves as an adviser to and investor in various businesses, many with female founders.
Fleiss has been recognized by Inc. magazine's "30 Under 30"; Fortune magazine's "40 Under 40" and "Most Powerful Women Entrepreneurs"; and Fast Company's "Most Influential Women in Technology." After graduating cum laude from Yale University, she earned an M.B.A. from Harvard Business School.
The CWBC Colloquium is a free event. Seating is available on a first-come, first-served basis. Doors open at 5 p.m.
Established in 2002, the Council for Women of Boston College is dedicated to furthering the roles of women as leaders and active participants in the University and seeks to help shape the University's future and to support its mission through the engagement of the women of Boston College. The CWBC Colloquium, launched in 2015, hosts exceptional thought leaders to consider contemporary issues through the lens of women's leadership. The colloquium is made possible by the CWBC and the Institute for the Liberal Arts.
University Communications | September 2022