Dr. Douglas Comeau, medical director of sports medicine at the Ryan Center for Sports Medicine at Boston University and Boston Medical Center, has been appointed director of University Health Services and Primary Care Sports Medicine at Boston College.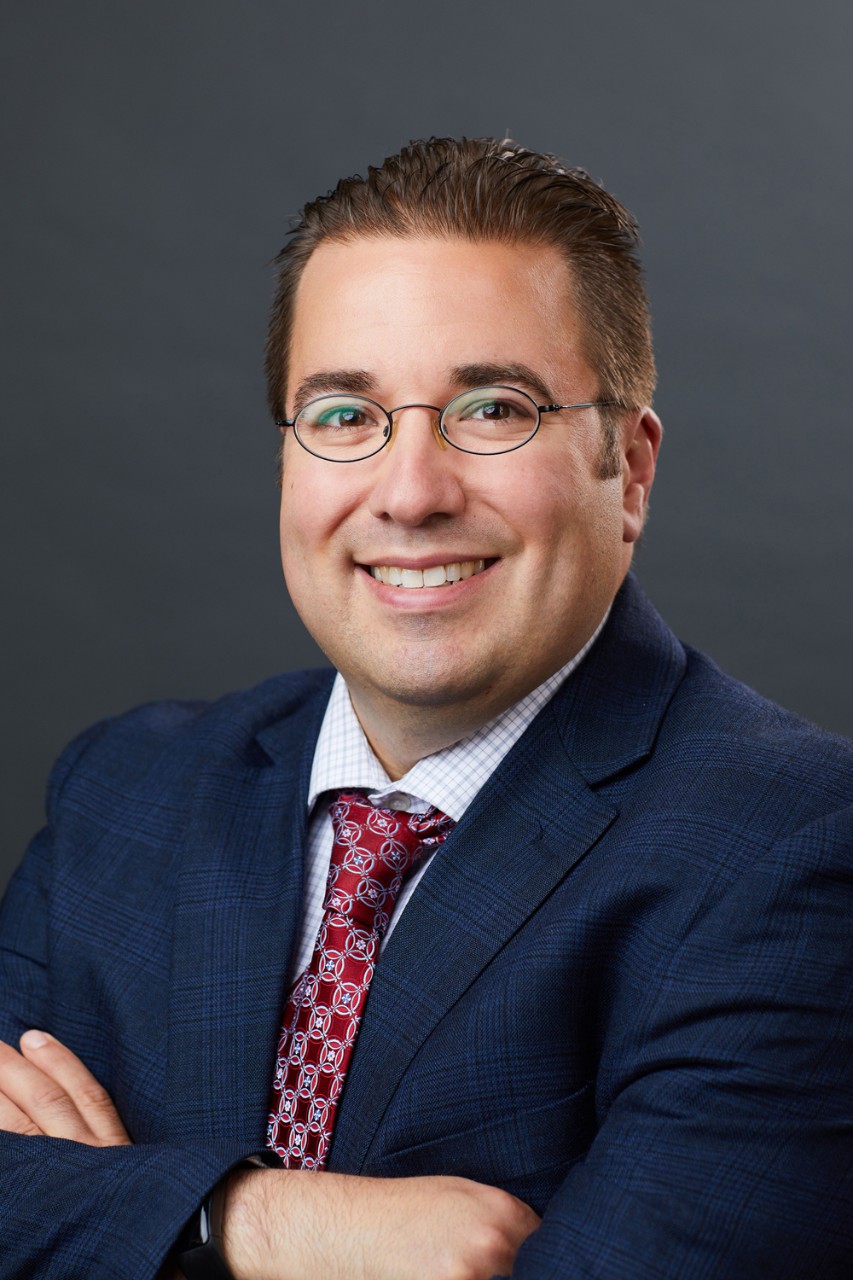 Comeau will join BC on July 2, succeeding Thomas Nary, M.D., who has headed UHS since 1996.  Nary will stay on as a clinical physician at UHS, helping to promote health and wellness among BC students.
"It's been a terrific time," said Nary, who joined UHS in 1989 as a staff physician. "The people at University Health Services are wonderful, and I'm grateful to have had the opportunity to work with them as director—and I'm very happy that will continue."
A Lynn, Mass., native who grew up as a fan of BC sports, Comeau has had a lengthy professional association with the University, having worked under contract since 2009 as a team physician, seeing patients in the UHS and the BC Athletics training rooms.
"Even before then, when I was in the Tufts University Family Residency program [2003-2006], I rotated at BC Health Services with Tom Nary, whom I regard as a mentor," said Comeau. "I liked the camaraderie that I found at UHS, the campus setting, the student body, and the overall atmosphere at BC. I'm delighted to come to the Heights in this new role, and to be able to help the University prepare for what will be a challenging time throughout higher education, given concerns about COVID-19."
Located at 2150 Commonwealth Avenue, the UHS Primary Care Center provides students access to board-certified physicians, nurse practitioners, registered nurses, and on-site specialty consultants affiliated with some of Boston's finest hospitals. The center provides both inpatient and outpatient services.
The transition in UHS leadership heralds a new model of student health care at BC, with primary care sports medicine now a foundational part of health services provided by the University. In addition to its role of serving the overall health needs of BC students, all student-athletes—whether in club sports, intramurals, or intercollegiate programs—will now have their primary care needs met through UHS.
"It's managing health care for all," said Comeau, "and bringing BC athletics under the umbrella of UHS. Ninety-five percent of sports medicine injuries or health conditions are non-surgical situations, so fellowship-trained primary care sports medicine physicians can handle most of them. The spectrum of care might include anything from concussion, musculoskeletal injury, cardiac conditions, and sports-related nutrition to the general physical and mental health of the athlete. So we will work with Athletics to refine and strengthen the continuum of care for BC's student-athletes."
Comeau said he is ready to jump right in and help spearhead the University-wide planning effort now underway to address the potential threat posed by COVID-19 during, and likely beyond, the coming academic year.
"Boston Medical Center was a hotbed for the virus, and my colleagues and I learned a lot from our experiences," he said. "For colleges and universities, it's critical to be right out front in educating students, as well as the rest of the campus community, on following guidelines and observing restrictions. We have to provide both education and reassurance so students will know what to do and where to go, and that University Health Services is ready to help them.
"Fortunately, through technology and telehealth, there have emerged new pathways that enable students to get assistance with health care needs at the click of a button. These will be invaluable to us as we move forward."
Comeau earned a bachelor's degree in chemistry-biochemistry at Colby College and a doctor of osteopathic medicine degree at the University of New England College of Osteopathic Medicine. After graduating from the Tufts Family Medicine Residency program, he was a fellow in primary care sports medicine at Wake Forest University Baptist Medical Center.
In addition to a slew of professional experience and activities—that include serving as finish line medical tent physician at the Boston Marathon, medical director for the Boston Triathlon, and BU sports medicine fellowship director, concussion clinic director, and head team physician—Comeau holds academic appointments as a clinical associate professor of family medicine at the BU School of Medicine and a lecturer at Tufts School of Medicine. He also serves on the national committee for the American Medical Society for Sports Medicine and was on the national committee for the American Academy of Family Physicians.
"Medicine for me has been all about giving back," he said. "For me, a patient is a partner with whom I work, and from whom I learn. I've learned so much from my patients over the years, and helping others is a way for me to affirm and show gratitude for the knowledge I've been given."
 
Sean Smith |University Communications | June 2020