Boston College Dining Services has been named "College Innovator of the Year" by Food Management, a magazine which covers the non-commercial foodservice industry.

The publication highlighted programs and initiatives such as menu and venue updates, sustainability initiatives, and GET mobile ordering that reflect BCDS's drive to be on the cutting edge of food service.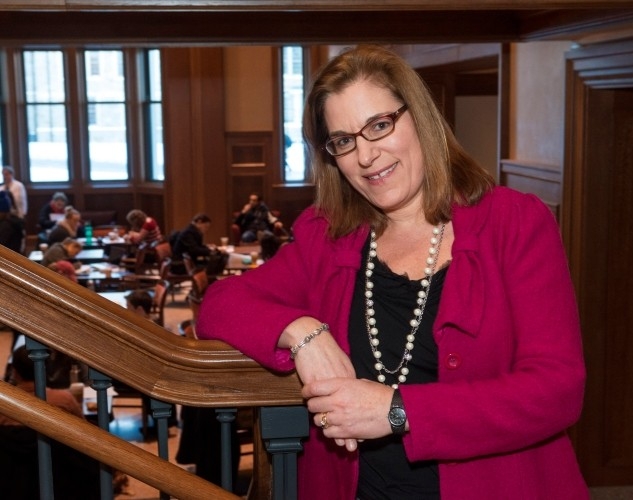 "The young customer base at a university desires innovation," said Director of Dining Services Beth Emery. "Our students inspire us to continually think outside the box."

The strides BCDS has made to be more sustainable, such as hiring a sustainability manager and creating an action committee of student groups, were prompted by an increase in passion and feedback from BC students on the topic, BCDS administrators said.

"Innovation led to our sustainability initiatives, our waste tracking systems, and how we choose our vendors and their products," said Executive Chef Frank Bailey. "Innovation has made us a much better member of our community."

Bailey is involved in developing creative menus for "pop-up" meals with the BCDS Catering team. These events, among the initiatives highlighted by Food Management, range from "scraps" dinners, where BCDS staff highlight delicious ways to use what would traditionally be considered waste, to a multi-course fine dining experience.
"

Our students inspire us to continually think outside the box.

"
Emery cites Bailey as among the members of her "talented team" who have made significant contributions to BCDS's innovation. They include Associate Director of Restaurant Operations Megan O'Neill, who led the GET mobile ordering initiative and its partnership with a student-run business that provides deliveries of advance orders, and McElroy Commons General Manager Michael Forcier, who oversaw the redesign of the student-run Co Ro (College Road) Café & Market which now serves flatbread pizza, Starbucks coffee, and kombucha on tap. Co Ro also provides students a gathering space with laptop outlets and a location to host musical performances.

"

Beth Emery has created a culture in BC Dining that allows us to be innovative in everything that we do.

"
Emery and her team find inspiration for innovative changes from the competition around Boston. They frequently go to locations around the city and bring back new ideas for on-campus dining such as açai bowls and fast-casual dining. BCDS also strives to renew their menu options through the BC Test Kitchen, which accepts recipe suggestions from students, staff, and faculty.

"We love being on the cutting edge of food service, keeping up with the latest trends and having a true passion for food and service," said Assistant Director of Catering Scott Powers. "Beth Emery has created a culture in BC Dining that allows us to be innovative in everything that we do."

—Christine Balquist | University Communications | February 2019