Above: Photo by Minjoon Choi '21
The 2018-19 academic year gave the BC community a lot to celebrate—from scholastic milestones to athletic achievements. Here are the 10 social media posts that captured the most comments, likes, and shares, in chronological order: 
1. August 23, 2018: BCPD takes the #LipSyncChallenge
The Boston College Police Department welcomed students back to campus with a Boston-themed lip sync battle against friendly rival Boston University. The clip racked up more than 750,000 views and was selected as a finalist in CBS's Lip Sync to the Rescue competition (voting is still open to the public on CBS.com).
2. August 30, 2018: Jack Ryan returns
Fans of "The Office" were thrilled to see press photos of John Kransinki (aka Jim Halpert) dressed in BC gear for his role as Jack Ryan, the University's most famous fictional alumnus. The Amazon series, "Tom Clancy's Jack Ryan" premiered on August 31. 
3. September 11, 2018: Remembering 9/11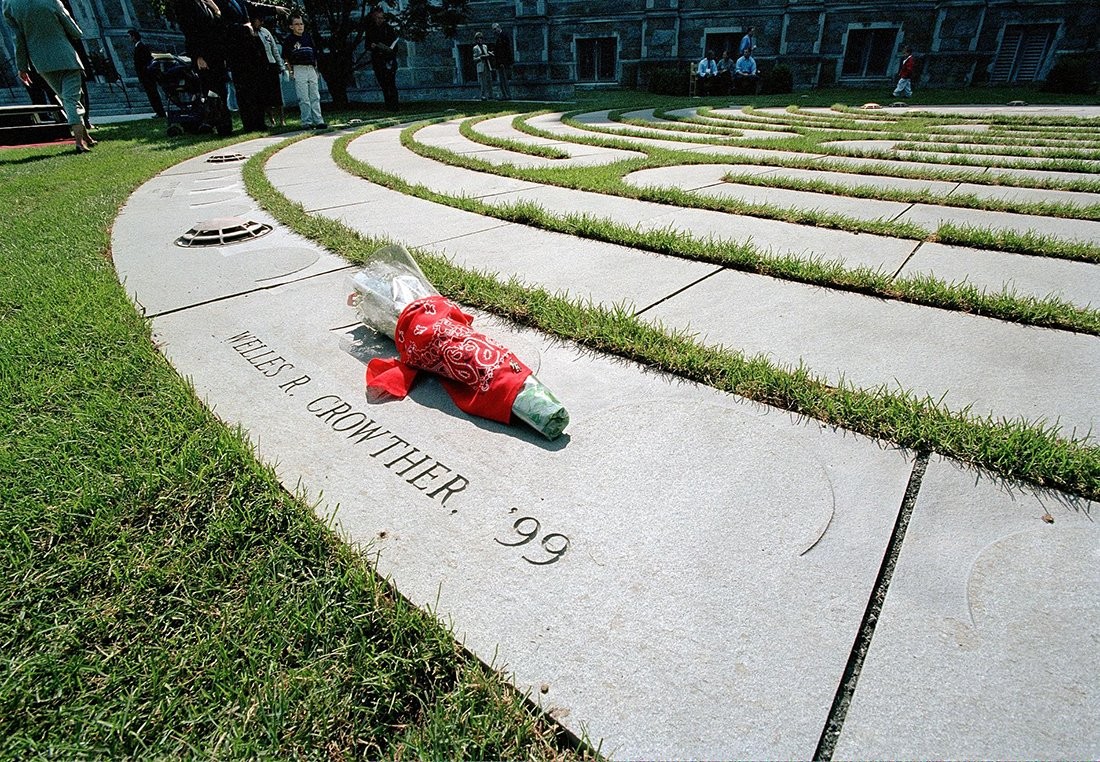 On the 17th anniversary of 9/11, the Boston College community paused to remember the 22 alumni who lost their lives in the terrorist attacks. 
4. November 4, 2018: College GameDay comes to BC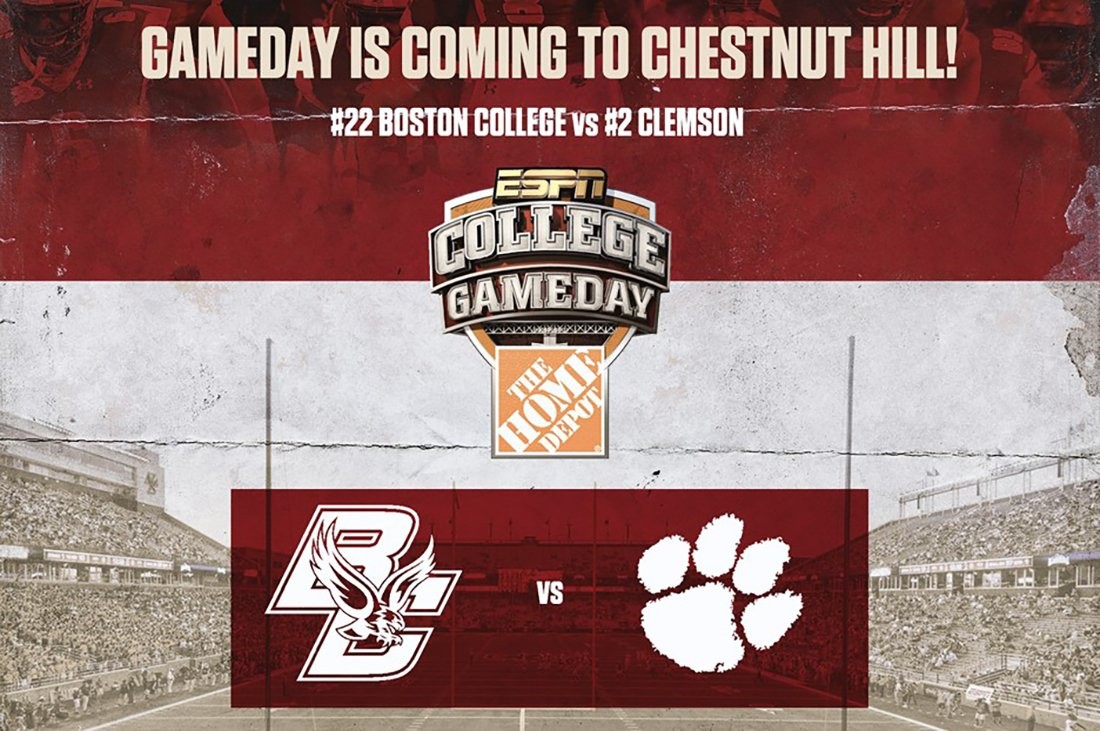 After nine years of waiting, BC Eagles fans across the country were ecstatic over ESPN's decision to air its storied College GameDay program live from the Chestnut Hill campus. Students turned out in droves to appear on the broadcast, which preceded that night's ACC showdown with No. 2 Clemson.  
5. December 23, 2018: Christmas on the Heights
A festive video featuring a performance by the University Chorale of Boston College was shared nearly a thousand times by followers looking to spread some holiday cheer. 
6. January 14, 2019: Carroll School of Management ranks ninth
The Carroll School of Management was included in a list of the top 10 undergraduate business schools released by Poets & Quants, eliciting comments from many proud alumni. 
7. March 20, 2019: Neuroscience major announced
Undergraduates interested in the connection between biology and behavior will have the option of majoring in neuroscience beginning in fall 2019, the University announced. The new research-focused degree program will be housed within the Department of Psychology. 
8. April 7, 2019: Kofi Kingston '03 wins WWE Championship
The Boston College twitterverse was elated to see alumnus Kofi Kingston capture his first WWE Championship belt at Wrestlemania 35. The '03 graduate recently traveled with UNICEF to his homeland of Ghana to advocate for childhood education and women's health. 
9. April 15, 2019: BC Police Chief William Evans runs the marathon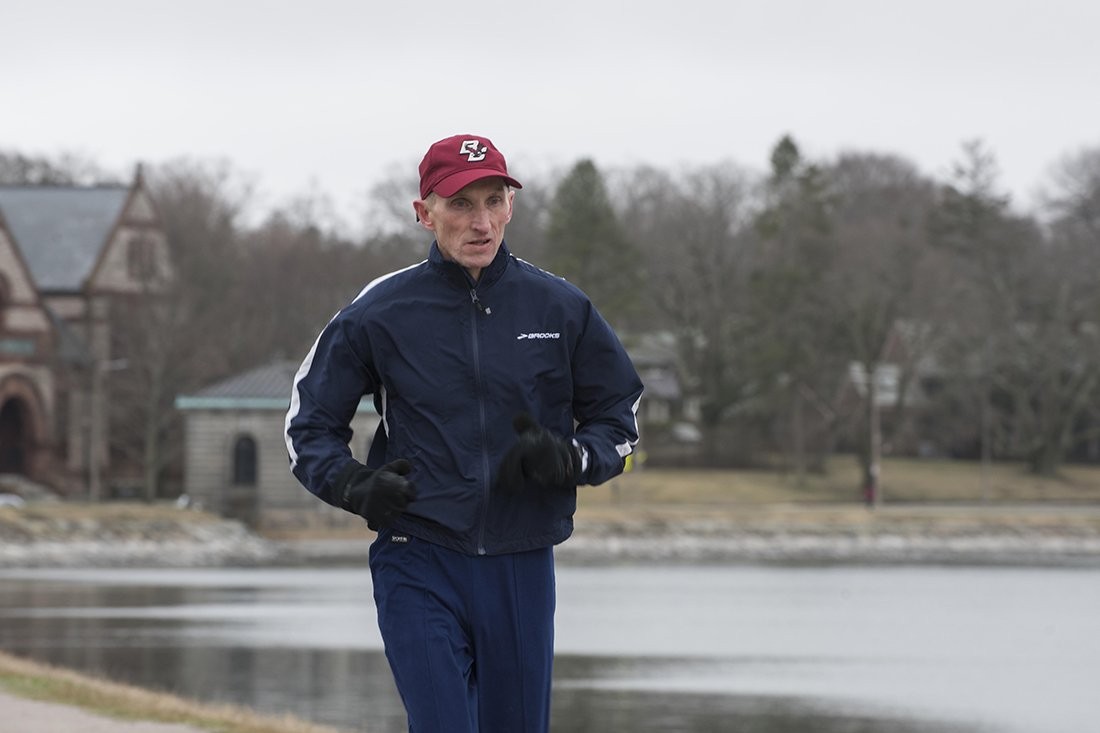 Continuing the sports theme, former Boston Police Commissioner William Evans ran his 54th marathon, his first since taking over as Boston College's executive director of public safety and chief of police. The BC community was there to cheer him on—both online and on the course at Mile 21.
10. May 24, 2019: The opposite of loneliness
Congratulations Class of 2019! A commencement video featured an excerpt from Marina Keegan's The Opposite of Loneliness: "We don't have a word for the opposite of loneliness, but if we did, I'd say that's how I feel, how I feel right now, here with all of you..."
Follow Boston College on Facebook, Instagram, and Twitter for news, updates, and more.
—Alix Hackett | University Communications | August 2019