A new program director will soon lead the Boston College Prison Education Program, which kicked off its third year of instruction at the Massachusetts Correctional Institute in Shirley, Massachusetts earlier this month.
Patrick Conway M.A.'12, Ph.D. '22, a doctoral candidate in the Higher Education program at BC's Lynch School of Education and Human Development, will take over the program, affiliated with the Bard Prison Initiative, on October 4. A former criminal defense investigator, Conway has spent the past nine years teaching in prison education programs while conducting research exploring the nexus between institutions of higher education and prison systems.
"I'm pleased to welcome Patrick as our new program director," said Provost and Dean of Faculties David Quigley, who plans to teach a history course in the program this spring. "His extensive experience in educating the incarcerated and his deep knowledge of our University and its mission convince me that he is the right colleague to lead this important initiative."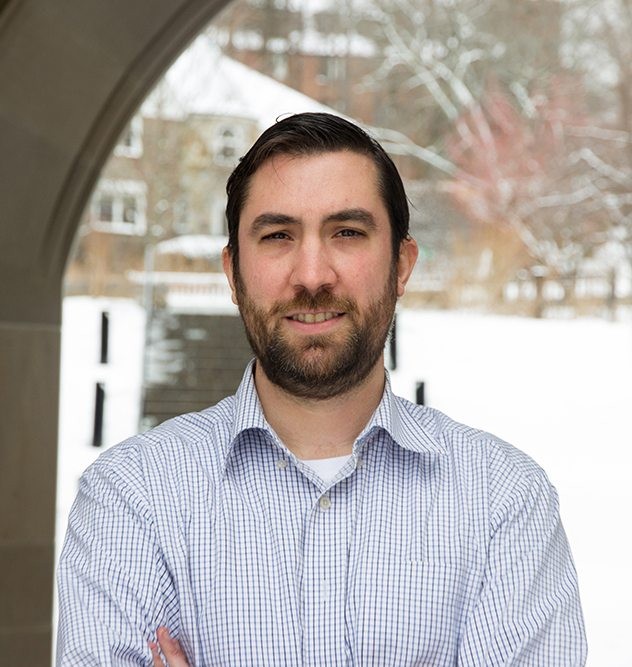 In his new role, Conway will build on the work begun by founding director Isabel Lane, who stepped down this summer to pursue other interests. After instruction paused in 2020 due to COVID-19, the BC program admitted a second cohort of 16 incarcerated students this fall, bringing the total number of students to 27. The inmates, who underwent a competitive application process, will attend college-level liberal arts courses taught by BC faculty, and earn credits toward a BC degree.
Conway is already familiar with the classroom at MCI-Shirley, where he's taught composition since the program's inception in 2019. Prior to that, he taught composition and literature courses at state prisons in Norfolk and Framingham as part of the Boston University Prison Education Program, where he also assisted in the admissions process. 
Conway's first introduction to the prison system came in 2007, when he worked as a criminal investigator for the public defender's office in Washington, D.C. In addition to interviewing witnesses, taking photos of crime scenes, and testifying in court, Conway met regularly with clients at the D.C. jail, a place "completely empty of anything that was nourishing for the people that were there." Three years later, he enrolled in a master's degree program in English at Boston College and later taught his first prison education course, where he was struck by the power of the classroom to create space for inmates' personal development. 
"It's one of the only places in prison where for a two-hour window people don't feel like prisoners," he said. "I think that's so needed in people's lives, and it can lead to great discussions and really interesting insights." 
In his research, Conway has studied prison education programs from multiple angles. His dissertation project, College Behind Bars: Exploring Justification for the Involvement of Higher Education in Prison, for which he was awarded a Lynch School doctoral dissertation completion fellowship, uses several methodologies to examine how relying on a rhetoric of recidivism—a prisoner's tendency to reoffend—impacts prison education policies and programs. In a recent article in the Harvard Educational Review, Conway addressed the topic head-on, advocating for higher education as a critical part of a more humanized response to incarceration, rather than an attempt to address recidivism or save taxpayer dollars. 
As director of the BC program, Conway hopes to have an even greater impact in the prison education space, while getting others involved in what has become his life's work.
"What excites me most about it is just how perfectly it seems to fit into BC's larger mission," he said. "It reaffirms a commitment to the liberal arts and the impact they could have on people's lives, it's taking on one of the most pressing and challenging societal issues in mass incarceration, and it involves members of the BC community with acts of service and empathy toward a group who often remain either disparaged or ignored."
Alix Hackett | University Communications | September 2021