The Forum on Racial Justice in America, a University-wide initiative to address structural racism in our nation and explore how Boston College can work to build an anti-racist community, will begin with five public events this month, starting with a Service of Hope and Reconciliation on October 7 at 4 p.m.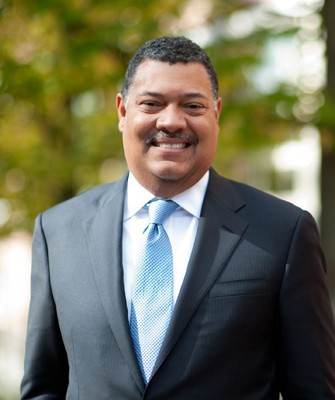 Led by inaugural director Vincent Rougeau, the dean of Boston College Law School and a national expert on Catholic social teaching and the role of moral and religious values in law making and public policy, the Forum will sponsor speakers, panels, and seminars to address key issues regarding race, and will encourage scholarly exploration of conditions that result in racism and racist behavior, while suggesting appropriate responses and solutions.  

In a recent essay published in America magazine, Rougeau said he was honored to accept the invitation from University President William P. Leahy, S.J., to lead the forum, and energized by the support it has generated among faculty, staff, students and alumni.  

"As a Jesuit university, Boston College has access to rich theological and intellectual understandings of justice. My hope is that the forum will draw heavily upon that knowledge. Taking an aggressive stance against racism and racial injustice is a natural outgrowth of serious engagement with Catholic social teaching and the values of a Jesuit education. Harnessing the resources of the Boston College community to fight for racial justice and create an antiracist future will build solidarity with people of good will across American society who share this commitment."

The October 7 Service of Hope and Reconciliation will take place in the School of Theology and Ministry Chapel in Simboli Hall; limited seating will be available. The event also will be livestreamed on the Boston College YouTube channel.

On October 15 at 4:30 p.m., Rougeau will moderate "Black Lives Matter Meets Boston College: Formation and Justice in Higher Education," featuring Associate Professor of Romance Languages and Literatures Régine Jean-Charles, Professor of History Martin Summers, and African and African Diaspora Studies Program Director Shawn McGuffey. The event will be available via Zoom conferencing. 

On October 20 at 5:30 p.m., the Forum will feature "Tools for Becoming a Racial Justice Warrior: A Conversation with Dr. Camara Phyllis Jones," past president of the American Public Health Association, sponsored by the Connell School of Nursing.

The Forum will collaborate with the Courageous Conversations series to present "Racial Justice and Democratic Citizenship: A Pre-Election Conversation" on October 22 at 7 p.m. via Zoom conferencing.
Also, later this month the Division of Student Affairs will host a Vigil for Racial Justice, on a date to be announced.

Details for these and other events will be posted on the Forum for Racial Justice website, bc.edu/forum, when available.

University Communications | October 2020