Boston College has received a STARS Gold rating from the Association for the Advancement of Sustainability in Higher Education, in recognition of its campus-wide sustainability achievements.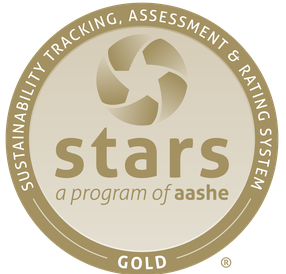 STARS, the Sustainability Tracking, Assessment & Rating System, measures sustainability in all aspects of higher education, with a focus on the environmental, social, and economic dimensions of sustainability. Participants report achievements in five overall areas: academics, engagement, operations, planning and administration, and innovation and leadership. With more than 900 participants in 40 countries, AASHE's STARS program is considered the world's most widely recognized framework for evaluating a college or university's sustainability performance.
"Boston College earned a Silver rating in 2019, and we are proud of our collective efforts throughout the University to achieve a Gold rating on this year's submission," said BC Vice President for Institutional Research and Planning Mara Hermano. "Now that we have two years of ratings data, we will examine in greater detail the areas where we've improved and where we can focus our efforts on continuing to make strides in sustainability throughout BC community."
"STARS was developed by the campus sustainability community to provide high standards for recognizing campus sustainability efforts," said AASHE Executive Director Meghan Fay Zahniser. "Boston College has demonstrated a substantial commitment to sustainability by achieving a STARS Gold Rating and is to be congratulated for their efforts."
Unlike other rating or ranking systems, STARS is open to all institutions of higher education, and the criteria that determine a STARS rating are transparent and publically accessible. Because STARS is a program based on credits earned, it allows for both internal comparisons as well as comparisons with similar institutions.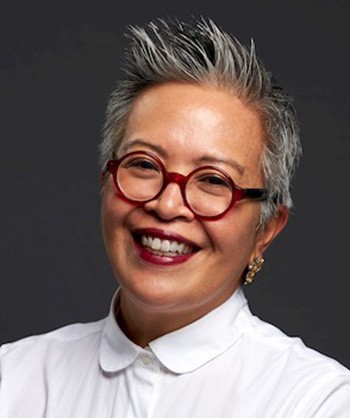 "One of the directions in our strategic plan calls for expanding support for scholarship and research in keeping with our mission to help address complex societal problems and contribute to the common good," said Hermano.
"The process of gathering data for the STARS submission has allowed us to identify and feature the critical commitment to sustainability in our teaching, learning, research, and operations across our campus, our community, and the world. These efforts will continue to guide our academic programs, research initiatives, service opportunities, and operational practices, demonstrating that we are united with the global community in responding to one of the most complex challenges of our time."
Boston College's STARS report is publicly available on the STARS website.
AASHE is an association of colleges and universities working to create a sustainable future. AASHE's mission is to empower higher education to lead the sustainability transformation.  It provides resources, professional development and a network of support to enable institutions of higher education to model and advance sustainability in everything they do, from governance and operations to education and research. For more information, visit the AASHE website.
For more information about the STARS program, visit stars.aashe.org.
University Communications | April 2022