Joseph E. Corcoran '59, H'09, a Boston-born pioneer in the development of mixed-income housing and Boston College graduate who shared his talents and generosity in service to his alma mater, died on June 3. He was 84.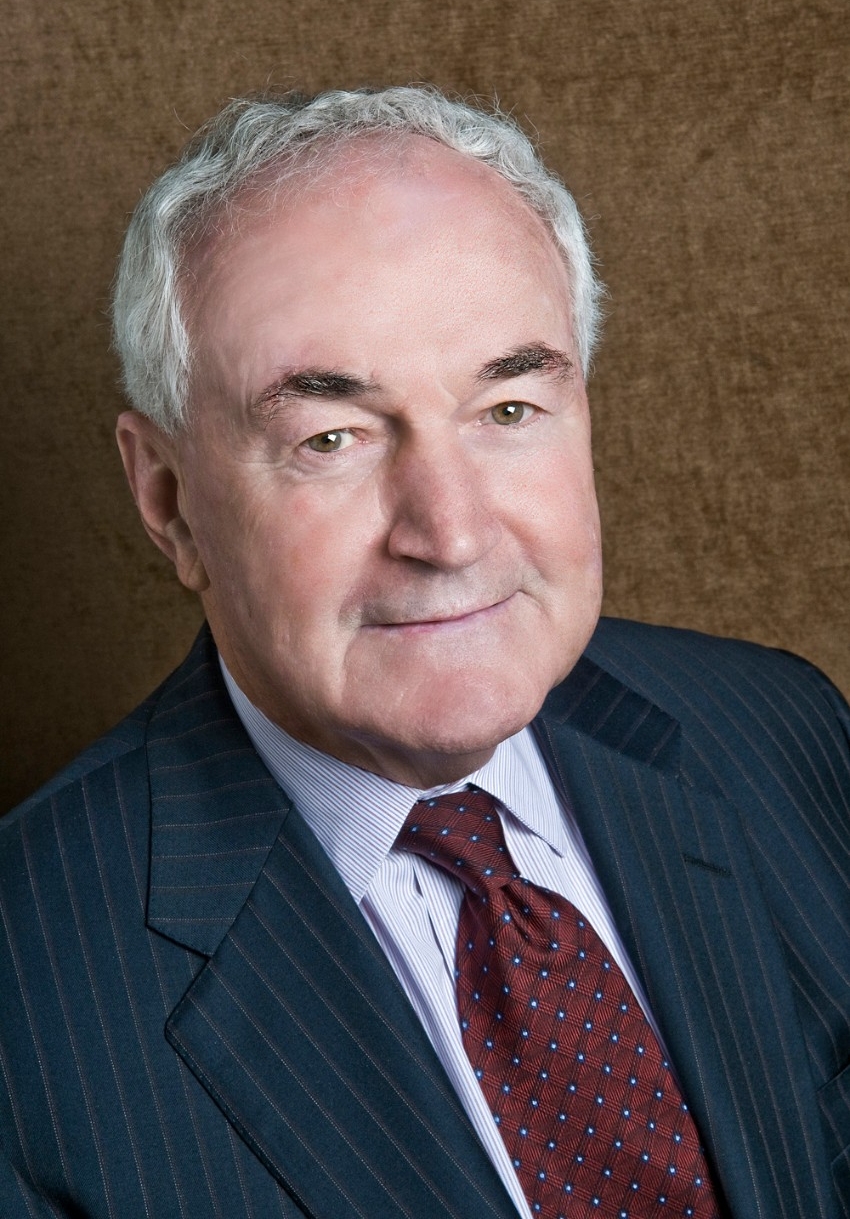 Mr. Corcoran's life was the stuff of classic American success stories: The son of Irish immigrants, who grew up during the Depression in a Dorchester neighborhood both economically and ethnically diverse, he attended Boston College—originally founded to educate the children of Boston's Irish immigrants—on the GI Bill, graduating in 1959, and went on to become a prominent real estate developer who, in his work and his philanthropy, sought to improve others' lives.

The chairman of the privately held development firm Corcoran Jennison Companies, Mr. Corcoran was renowned for transforming Boston's notorious Columbia Point housing project into the mixed-income Harbor Point on the Bay apartments, partnering with residents and community organizations to ensure that local knowledge and quality-of-life needs shaped the future of Harbor Point. Taking the lessons learned from Harbor Point, Mr. Corcoran later created a nonprofit, the American City Coalition, with the mission of transforming inner-city neighborhoods.

Having experienced the transformative benefits of education, Mr. Corcoran sought to create opportunities for others to do so, and funded scholarships for city youth to attend Boston College, Simmons College, and Emmanuel College, as well as Boston College High School, of which he also was an alumnus. He put his talents and skills to work for BC as a University trustee from 1998 to 2006, serving on the Building and Properties Committee and the Executive Committee, and as president of the Boston College Real Estate and Finance Council.

Mr. Corcoran also taught a course on real estate development in the Carroll School of Management that was the precursor to one of his most significant contributions to BC. In 2014, his gift created the Joseph E. Corcoran Center for Real Estate and Urban Action, designed to educate and inspire the next generation of professionals to use real estate as a catalyst for turning struggling neighborhoods into stable, flourishing communities.

"The center will bring the best minds together with industry experts to determine how to make our communities better," he said when the center was announced. "What we're going to do is give the rest of the world a model for how to transform the poorest areas into communities where people can lead viable lives."

Today, the Corcoran Center introduces undergraduates to the real estate industry and urban action through courses, experiential learning opportunities, and engagement with the community.  

In a statement on the death of Mr. Corcoran, University President William P. Leahy, S.J., said, "Joe Corcoran came from a faith-filled Irish immigrant family in Dorchester from which he learned lessons he applied all of his life about responding to those in need, whether in regard to education, housing, or improving urban neighborhoods. Boston College benefited immensely from his wisdom, generosity, commitment, and faith."

Boston College celebrated Mr. Corcoran's service and generosity at the 2009 Commencement Exercises, presenting him with an honorary Doctor of Business Administration degree. Mr. Corcoran "helped change decades of government housing policy with his steadfast belief that people of different incomes could and should live side by side," read the degree citation, and "has given hope and a new beginning to those once trapped in the nation's poorest public housing projects."

In 2007, the BC Alumni Association bestowed on Mr. Corcoran its highest honor, the William V. McKenney Award, which honors graduates who have made outstanding contributions to service, industry, and the University.

He also was recognized by, among others, the Urban Land Institute, the National Association of Homebuilders, and the Robert F. Kennedy Children's Action Corps, which presented him with an Embracing the Legacy Award in 2016.

Mr. Corcoran's strong family ties remained with him in many aspects of his life. He initially worked with his brothers in real estate and development before finding his own path. One brother would also have his name inscribed at Boston College: John, a 1948 alumnus, was the namesake for Corcoran Commons, established by a gift from his brother and business partner P. Leo, Leo's wife Helen, and their foundation. Mr. Corcoran later penned an autobiography, Wasn't That a Time! A Corcoran Family Memoir, 1925-1950, that captured the lives of his parents and their eight children during a period of extraordinary challenges and transformation in America.

The same year he graduated BC, Mr. Corcoran married Rosemarie Gildea, and they went on to raise seven children. She died in 2014.

Mr. Corcoran is survived by his sons, Joseph J., Michael, Sean, and Patrick; his daughters, Suzanne Corcoran Early, Patricia Chapple, and Kathryn Dean; his sister, Frances Richer; and 16 grandchildren and one great-grandchild.

The family is planning to hold a public memorial gathering at a later date.
University Communications | June 2020