Handhold's family-friend design features illustrations of real parents and animated clips of them sharing their mental health journeys.
Identifying behavioral health issues in your child is never easy, but with the COVID-19 pandemic upending normal life for kids and parents everywhere, distinguishing a bad day from a more serious health condition has become harder than ever. 
It's also never been more important, as more and more children are struggling with feelings of uncertainty, isolation, and loss, leading to a prevalence of anxiety, depression, and grief, said Kelly English '95, M.S.W. '97, Ph.D. '05, director of the Children's Behavioral Health Knowledge Center within the state's Department of Mental Health. 
"COVID-19 is putting incredible pressure on families," said English. "Parents are struggling too, as they attempt to balance the demands of caretaking, working, and supporting their child's education."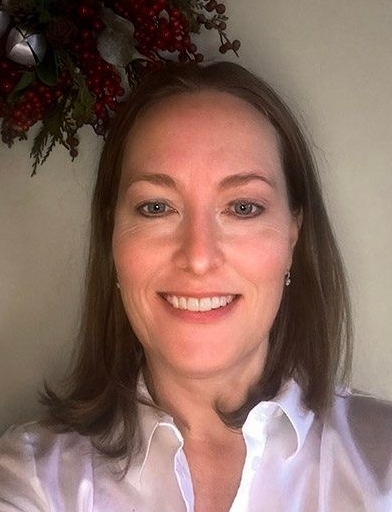 Last spring, shortly before the pandemic forced the closure of schools and businesses across Massachusetts, English was in the midst of a three-week research sprint to determine how the state could reach families earlier in their mental health journeys. As in-person services were reduced, her team quickly pivoted to create a robust digital resource that families could access without leaving home. 
The result, HandholdMA.org, is an interactive website meant to educate parents on the warning signs of behavioral health issues and help them navigate the complex system of resources available to address them. Launched in October, the site is a starting point for adults with questions about their child's mental well-being, including the most common one: "Should I be concerned?"
"We wanted to remove some of the guesswork and help families learn if they should worry, what they can do, and who can help," explained English. "The goal wasn't to reinvent the wheel, but rather to provide a family-friendly front door" to resources available in Massachusetts.
From its soothing color-scheme to the supportive language and streamlined menu options, the Handhold site is designed to be both a comforting and empowering space. There's an interactive quiz to determine the seriousness of a child's behavior, and a collection of tips and strategies submitted by other families that users can filter according to topics like "stress" and "relationships." Nearly every page comes alive with the animated voice of a fellow parent sharing his or her own personal journey with a child's mental health. 
"I was seeing the signs, but I just [thought] ok, well maybe that's just him, maybe he's just not very social," said Janelle, a mother of three. "Until I realized ok, now it's getting worse and worse."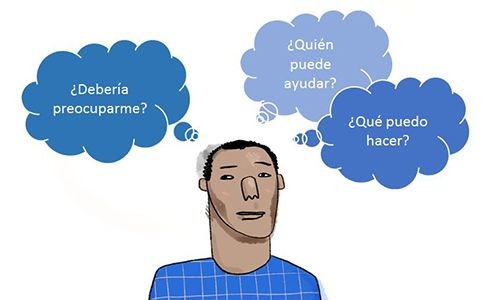 "Find your voice and figure out how to advocate to the best of your ability," instructed Annie, a foster mom. "If you get answers that you don't like, ask again, ask another person."
Hearing from fellow caregivers can help lessen feelings of isolation among parents, said English, encouraging them to take action rather than hope things will get better on their own. 
"It helps to reduce the stigma many families feel around seeking mental health treatment for their child," she said. "It's one of my favorite features of the site."
Of similar importance is Handhold's translation feature—all content is available in six languages—and its accessibility to families unfamiliar with the U.S. healthcare system. A section labeled "What to Expect" explains the difference between a licensed social worker and a psychiatrist, as well as the pros and cons of seeking assistance from each, and defines common medical terms like "anxiety" and "trauma."
More than 18,000 people have visited HandholdMA.org since its launch, said English, reading up on at-home activities for children with anxiety or what questions to ask when speaking to a service provider for the first time. Parents have sought tips for managing their own well-being, and found comfort in hearing the real stories of parents like Carlos, who have been down this road before. 
"You need to find that one person that you can connect to, to feel comfortable so you're apt to open up," advised the dad of two. "That's what it took for me."
Alix Hackett | University Communications | December 2020