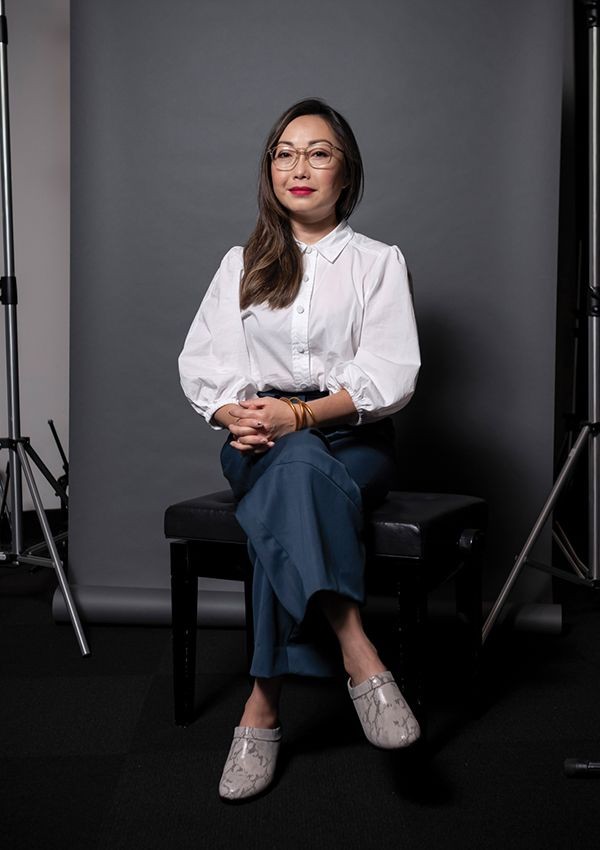 Lulu Wang '05 began 2019 as just another promising filmmaker chasing her dreams in Hollywood. Then, in late January, her movie The Farewell debuted at the Sundance Film Festival. The film—a moving exploration of the cultural tensions that arise when a Chinese family decides to conceal from a beloved grandmother the fact that she has only a short time left to live—catapulted Wang into the spotlight. The Farewell was a commercial and critical success (it currently has a 99 percent Rotten Tomatoes rating), and Wang suddenly found herself the subject of glowing press coverage, including a spot on Variety magazine's "Ten Directors to Watch" list. "It's been a whirlwind and I'm still trying to get my balance," Wang said when I caught up with her a couple of months ago. "Nothing has been the same."
Wang is no stranger to new beginnings. Born in Beijing, she was 6 years old when her parents immigrated to the United States, settling in Miami. After high school, she again moved to unfamiliar territory—this time to Boston College, where she majored in literature and music with plans to become a lawyer. "My parents never shed light on the possibility of me being a filmmaker," she told me. "There's no one that looks like me out there doing it in this country. I think that was the reason."
During Wang's senior year, though, she enrolled in photography and film classes, shooting footage on Super 8 film and pulling all-nighters with friends in the basement of Devlin Hall.
"We would be down there editing, finding music—it was just a thrilling time," she said. "It was a thrilling way to discover my passion."
As a filmmaker, Wang finds inspiration in the complex dynamics of the modern family, often drawing from her own experience as a child of immigrants. The elaborate lie at the heart of The Farewell, for instance, is based on a true story. As is common in some Asian cultures, Wang's relatives really did keep from her grandmother, Nai Nai, the results of a positive cancer test. They also did stage a wedding in China to bring the family together one last time.
Wang abandoned a previous attempt to turn the experience into a movie when she couldn't find anyone willing to back her vision of shooting the film in her grandmother's hometown, using an all-Asian cast that would speak mostly in Mandarin. Instead, she shared the story on a 2016 episode of NPR's This American Life. After that, she got offers to shoot a movie her way.
The Farewell has been lauded for deftly mixing personal narrative with universal truths, a balance Wang achieved by forcing herself to mentally separate the film's characters from their real-life counterparts, in particular her own character, Billi, who is played by the actress Awkwafina. "I didn't want Billi to be just an impression of me," Wang told me. "I wanted her to be a vessel, a conduit for the audience and for all immigrant American kids who left their home country and have to go back and don't belong."
On set, members of Wang's family were occasionally in attendance, including her great-aunt Hong Lu, who plays herself in the film. Another visitor? Nai Nai herself, who is still alive, and who still doesn't know about the terminal diagnosis she received six years ago. To keep the secret, the plot of the movie was withheld from Nai Nai. Eventually, Wang said, the family will need to figure out how to tell her the truth. "It's a family affair," she said. "They've made me complicit in the lie and I've made them complicit in the movie. We're all inextricably linked."
---
Alix Hackett | Boston College Magazine | December 2019

Share your thoughts: bcm@bc.edu