Over her two decades at Banco Popular, Puerto Rico's leading bank, Mariel Arraiza '92 has run the customer care center, overseen the marketing department, and even launched the institution's first social media channels. But it's Arraiza's latest role at the financial giant that has made her a star in the fintech world. As the managing director of Eloan, an online financial-services startup under the Banco Popular umbrella that offers unsecured personal loans to a growing market throughout the United States, Arraiza was named one of 2019's 25 Most Innovative Bankers by Fintech Americas.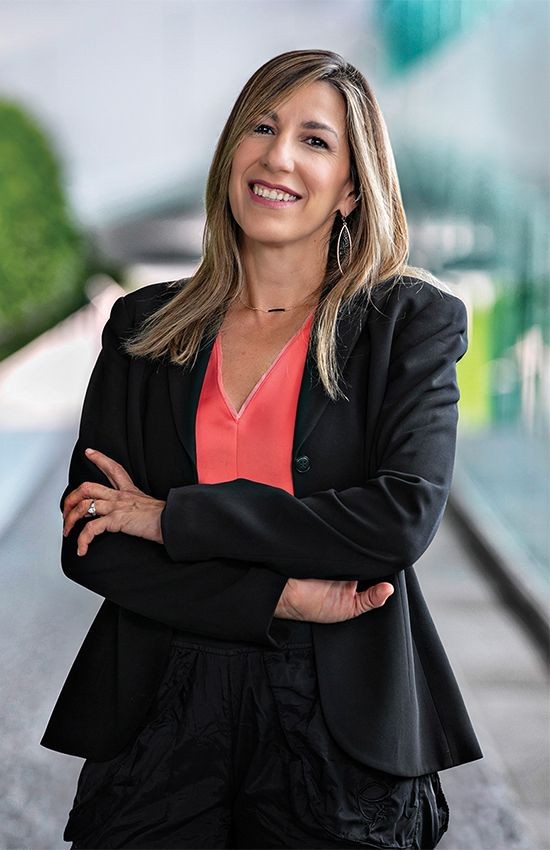 It was Arraiza's innovative spirit that spurred her to create the bank's Facebook page in 2009 while leading the marketing division, after much internal debate. Critics were crying monopoly at the time, following the company's latest acquisitions. Rather than ignore the detractors, Arraiza gave them space to post their criticisms on the bank's page. "When the haters would write on our channel, our advocates would actually shut them down," she said. "It balanced out pretty well, and we were conveying a message that we were there to participate and to be part of the solution."
From there, Banco Popular selected Arraiza to head up Eloan, its fintech initiative. She chose to launch the startup by offering unsecured personal loans, the fastest-growing financial product in the United States. "It's a way to expand our operations and diversify beyond our geographic limitations in Puerto Rico," Arraiza said. The platform allows customers to apply online for a loan of up to $35,000—all without stepping foot in a bank.
While it's easy to imagine millennials appreciating that convenience, there's another market segment that has Arraiza's attention: "At Eloan, we are focused on the household as an entity, and we know that women are important decision makers," she said. "We're dedicated to uplifting their financial well-being and accelerating their career advancement."
---
Share your thoughts: bcm@bc.edu