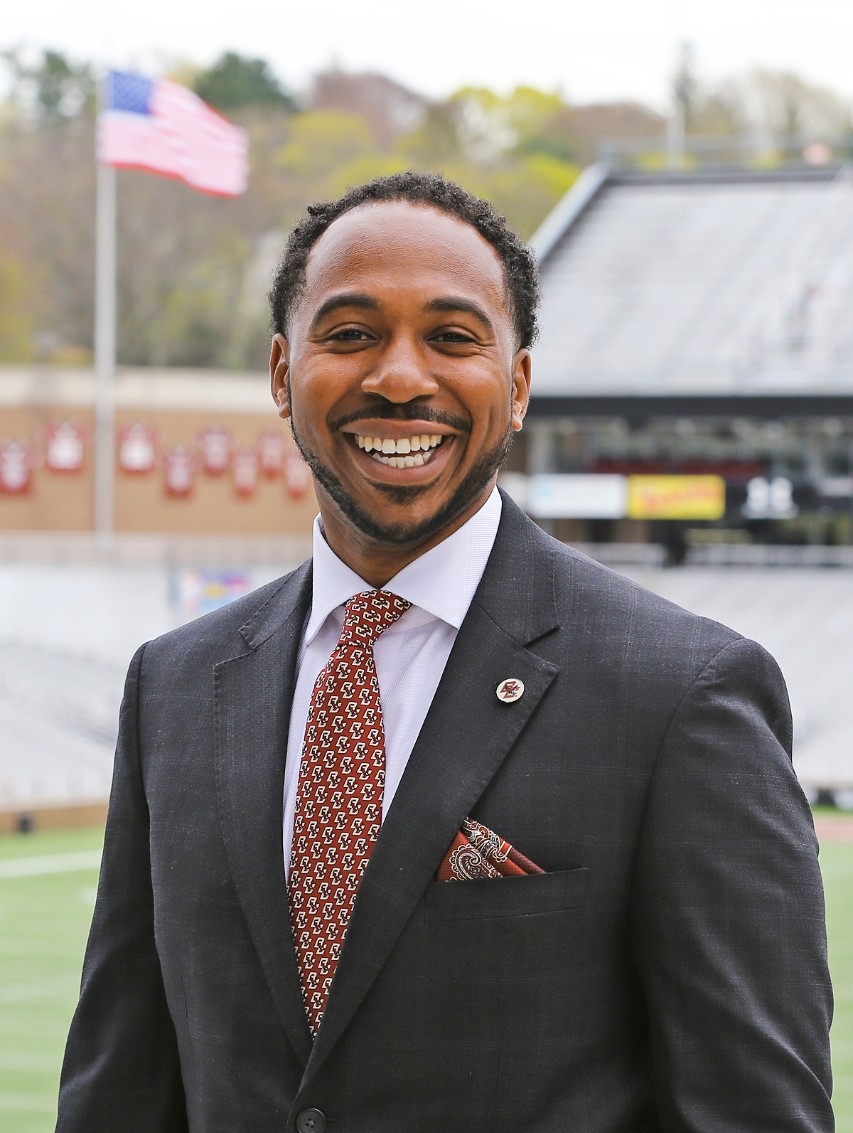 William V. Campbell Director of Athletics Martin Jarmond has been named to Sports Business Journal's Forty Under 40 Class of 2019, the latest edition of the annual list recognizing executives for excellence and innovation in their careers before the age of 40.
In addition to achievements of BC sports teams during the first year of Jarmond's tenure—including a bowl berth for the football team, the sailing team's three different national championships, and the women's lacrosse team's ACC season title and second straight national championship appearance—the honor recognized Jarmond's administrative accomplishments: launching the first strategic plan in Boston College athletics history, to be supported by a $150 million capital campaign, the first 24/7 student-athlete "fueling station" at Boston College, and a program for first-generation student-athletes.
It's the second time Jarmond has received the honor; he was named to the Forty Under 40 in 2017 while he was deputy athletics director at Ohio State.
The honorees will be featured in the March 25 issue of of the publication and recognized at its annual Forty Under 40 gala in April 4.


University Communications | Boston College Athletics | February 2019