An original play described as "a Gothic thriller in the extreme" by its writer, Boston College Theatre Department Chair and Associate Professor of the Practice Luke Jorgensen, will launch the fall main stage performances at Boston College's Robsham Theater Arts Center.
Dreadful—which appropriately debuts just prior to Halloween, October 20-23—is "a celebration of the sensational horror novelettes of Victorian England,"' according to Jorgensen, who also is directing the play. "Frankenstein's monster, Jekyll and Hyde, vampires and more cross paths in a shocking and suspenseful collage of tales, immorality, and murder."
Of its genesis, he said: "I have always wanted to direct a horror/suspense play, set in a foggy Victorian London. I looked at many, many scripts of the monster classics and felt they did not provide the ensemble opportunities I was looking for, so I attempted to craft a play where several creatures all lived in the same world."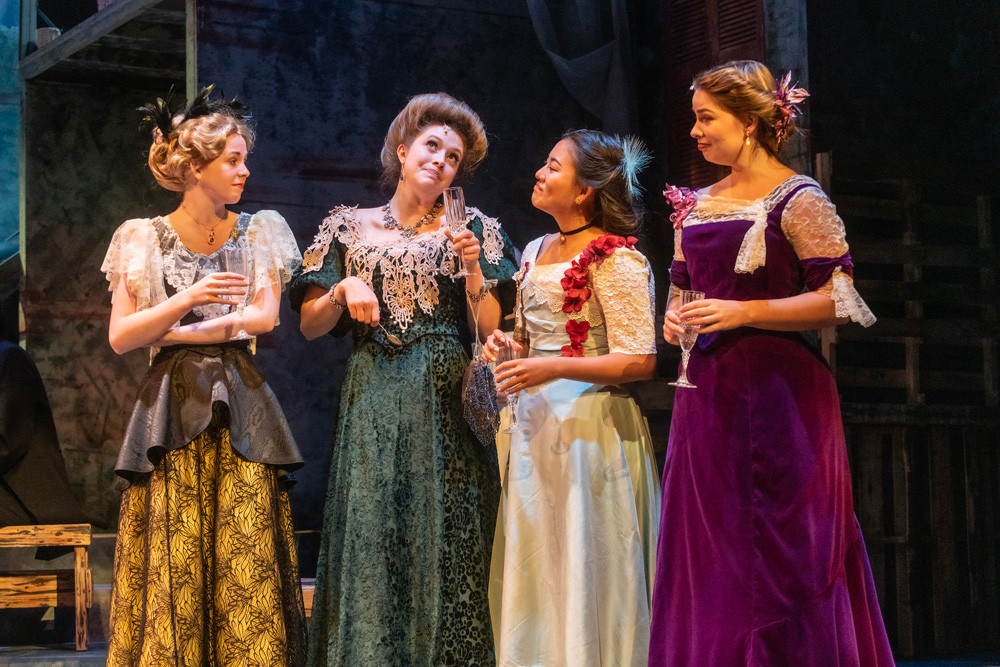 Jorgensen drew inspiration "from classic monster tales and from the Victorian Penny dreadfuls—sensational, cheap, often scandalous stories of the era. In our world Jekyll and Hyde, Frankenstein's monster, the Ripper and others all exist, and interact in a creepy, sometimes comedic world. Our designers are outdoing themselves to make this experience a rich and frightful experience. This hour-and-half-long performance will not be short on entertainment."
Original works also will be showcased the following month, when Awakenings—A Dance Concert is staged from November 17-20. The production will feature new pieces by Associate Professor of the Practice of Theatre Sun Ho Kim, part-time Theatre Department faculty members Amane Takaishi and Lindsey Leduc, and guest artist Larry Sousa.
A showcase of student performers and different styles of original choreography, it is a celebration of artistic dance and the department's new dance minor program, Jorgensen said. "We are now in our second year of the program and it has already proven a great success. Four choreographers are creating student-performed pieces ranging from lyrical to jazz, ballet, to Broadway. The performance compliments our new major, and new classes, by giving our dancers greater opportunity to be seen on the Robsham stage. I believe this performance will be amazing."
For more on fall Theatre Department/Robsham Theater Arts Center main stage productions, including performance times and ticket information, visit bc.edu/theatre.
Rosanne Pellegrini | University Communications | October 2022