'To Monet, Giverny' by Abdallah Benanteur (Mostaganem, Algeria, 1931–Ivry-sur-Seine, France, 2017); oil on canvas, 1983.
The McMullen Museum of Art at Boston College will present the exclusive New England exhibition of Taking Shape: Abstraction from the Arab World, 1950s–1980s, a groundbreaking exhibition drawn from the collection of the Barjeel Art Foundation based in Sharjah, United Arab Emirates.
The exhibition is open to the public for virtual view through June 6, 2021, and for view in the Daley Family and Monan Galleries to Boston College faculty, staff, and students  by appointment.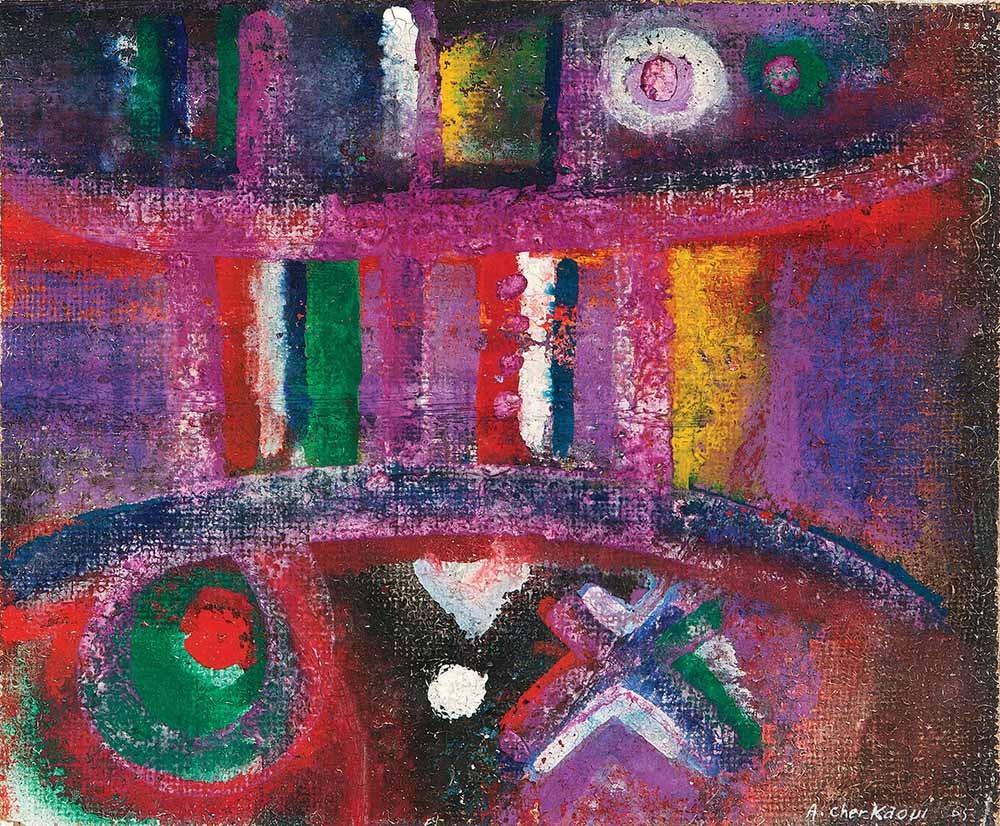 Taking Shape explores mid-twentieth-century abstract art from North Africa, West Asia, and the Arab diaspora—a vast geographic expanse that encompasses diverse cultural, ethnic, linguistic, and religious backgrounds. It comprises nearly ninety works by artists from countries including Algeria, Egypt, Iraq, Jordan, Kuwait, Lebanon, Morocco, Palestine, Qatar, Sudan, Syria, Tunisia, and the UAE. The paintings, sculpture, drawings, and prints reflect the wide range of nonfigurative art practices that flourished in the Arab world over the course of four decades.

"Taking Shape opens new avenues of inquiry into traditional understandings of the development of abstraction in the mid-twentieth century by introducing the works of nearly sixty artists from the Middle East, most relatively unknown in America," said Nancy Netzer, the naugural Robert L. and Judith T. Winston Director of the McMullen Museum of Art and professor of art history at Boston College.

"We extend special thanks to the Barjeel Art Foundation for assembling this outstanding collection of works representing artists from more than thirteen different countries and for organizing this exhibition with the Grey Art Gallery at NYU," Netzer added.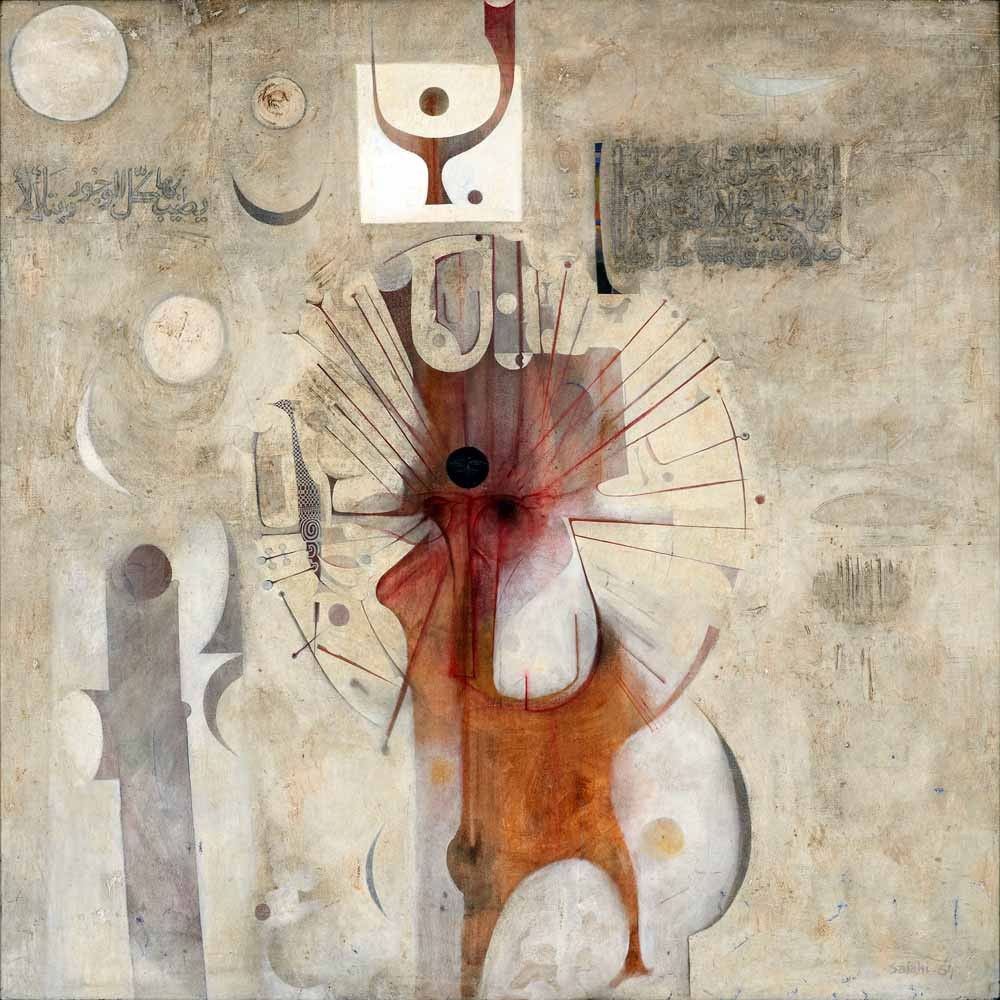 Taking Shape raises a fundamental question: How do we study abstraction across different contexts, and what modes of analysis do we use? Examining critically the history and historiography of mid-twentieth-century abstraction, the exhibition rethinks art historical canons and expands discourses around global modernisms.

During this period, decolonization, the rise and fall of Arab nationalisms, socialism, rapid industrialization, wars and mass migrations, and the oil boom transformed the region. With rising opposition to Western political and military involvement, many artists adopted critical viewpoints, striving to make art relevant to their own locales. New opportunities for international travel and the advent of circulating exhibitions sparked cultural and educational exchanges that exposed artists to multiple modernisms—including various modes of abstraction—and led them to consider their roles within an international context.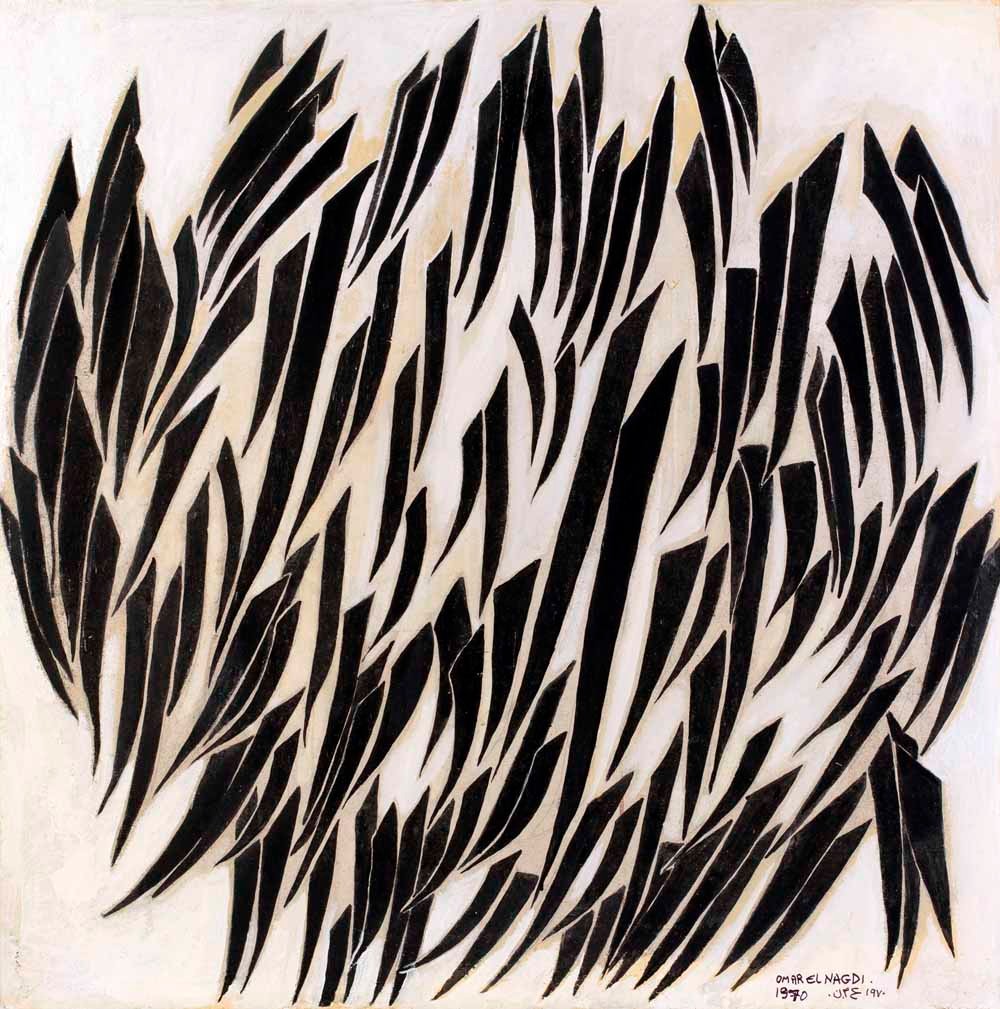 The artists featured—a varied group of Arab, Amazigh (Berber), Armenian, Circassian, Jewish, Persian, and Turkish descent—sought to localize and recontextualize existing twentieth-century modernisms, some forming groups to address urgent issues. Moving away from figuration, they mined the expressive capacities of line, color, and texture. Inspired by Arabic calligraphy, geometry, and mathematics, Islamic decorative patterns, and spiritual practices, they expanded abstraction's vocabulary: complicating its genealogies of origin and altering the viewer's understanding of nonobjective art.

"Via a critical examination of abstraction in the collection of the Barjeel Art Foundation, the exhibition invites a (re)consideration of the attribution of abstraction's emergence to a single historical moment," explained its co-curator Suheyla Takesh, the Barjeel Art Foundation curator. "In its own way of emulating the artistic practices of the time, the exhibition is also a vantage point on how contemporary discourse on global modernisms and decentralized genealogies of abstraction is unfolding or, in a nod to the title of the show, taking shape. Mathematics served as a practical tool for artists in search of these paragons, both for its precision and for its potential to curtail human error."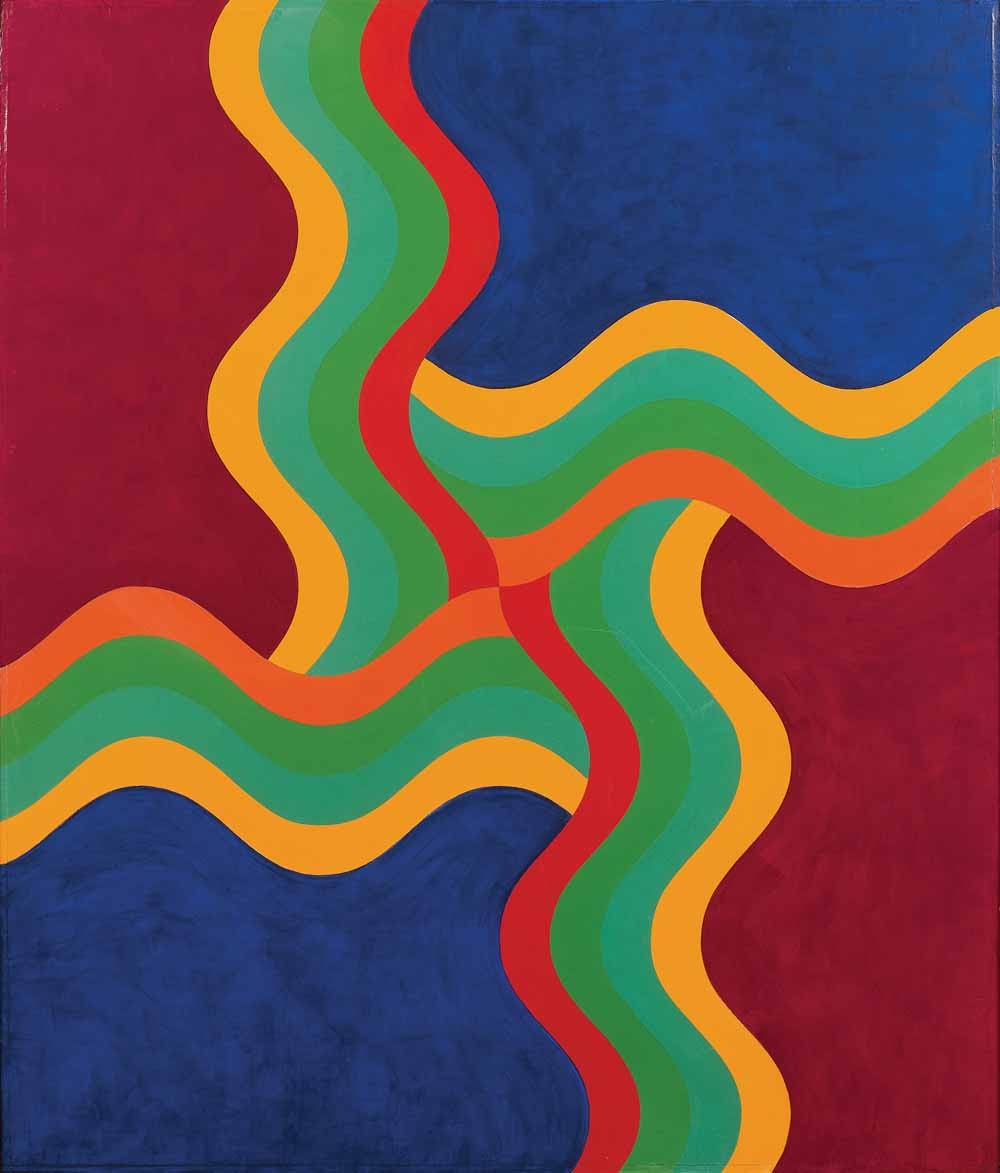 Added co-curator and New York University Grey Art Gallery Director Lynn Gumpert, "The Grey Art Gallery takes great pride in partnering with the Barjeel Art Foundation. It is very appropriate that, as a university museum, the Grey broadens vistas and looks closely at art made over the four decades in question by individuals that come from so many different nations, with different belief systems and histories. We chose an exhibition title, Taking Shape, that recognizes and conveys to the public that our approach to abstraction in the Arab world is not static—even with regard to the art of this defined time frame—but is, rather, in formation.
Taking Shape is organized by NYU's Grey Art Gallery and curated by Takesh and Gumpert. Major support is provided by the Barjeel Art Foundation. Additional generous support is provided by the Charina Endowment Fund; the Violet Jabara Charitable Trust; the Grey's Director's Circle, Inter/National Council, and Friends; and the Abby Weed Grey Trust. At the McMullen Museum, the exhibition has been underwritten by Boston College with major funding from the Patrons of the McMullen Museum.
The exhibition is accompanied by a 256-page catalogue co-published by Hirmer Publishers and the Grey Art Gallery, co-edited by Takesh and Gumpert.
Taking Shape debuted in 2020 at the Grey Art Gallery. Following the McMullen Museum exhibition, it will travel to Cornell University's Herbert F. Johnson Museum of Art and Northwestern University's Block Museum in 2022.

Barjeel Art Foundation is an independent, UAE-based initiative established to manage, preserve and exhibit an extensive collection of modern and contemporary Arab art. The foundation's guiding principle is to contribute to the intellectual development of the art scene in the Arab region by building a prominent, publicly accessible art collection in the UAE.
Admission is free, and virtual programming is planned for both the public and museum members. For more information, logistics, and to register for events, visit the McMullen Museum of Art website.
Rosanne Pellegrini | University Communications | January 2021