The McMullen Museum of Art at Boston College (Gary Wayne Gilbert)

Whether you're an art aficionado or a casual appreciator, the McMullen Museum of Art at Boston College can connect you to exciting exhibitions and collections as well as dynamic related programming via McMullen From Home, an interactive resource now available on the museum's website.

Visitors of all ages can virtually explore the McMullen's exhibitions and permanent collection, as well as digital catalogues, related films, lectures by and interviews with curators, podcasts with Boston College faculty and and students, and more.
"We hope you will make the museum your own," said Nancy Netzer, the inaugural Robert L. and Judith T. Winston Director of the McMullen Museum and a BC professor of art history.
"My colleagues have worked remotely with determination and creativity to further the McMullen's mission to promote learning by making resources available online to visitors throughout the world, free of charges," she said. "We look forward to welcoming more members of a new global audience to our events."

Among the creative presentation of works are interactive spotlights, which explore art from the museum's permanent collection, revealing details about, and explanations of, each piece. Spanning the history of art from Europe, Asia, and the Americas, the collection features Renaissance and Baroque paintings and tapestries, 19th-century American works of art—including many by renowned painter and stained-glass designer John La Farge—prints, and photographs.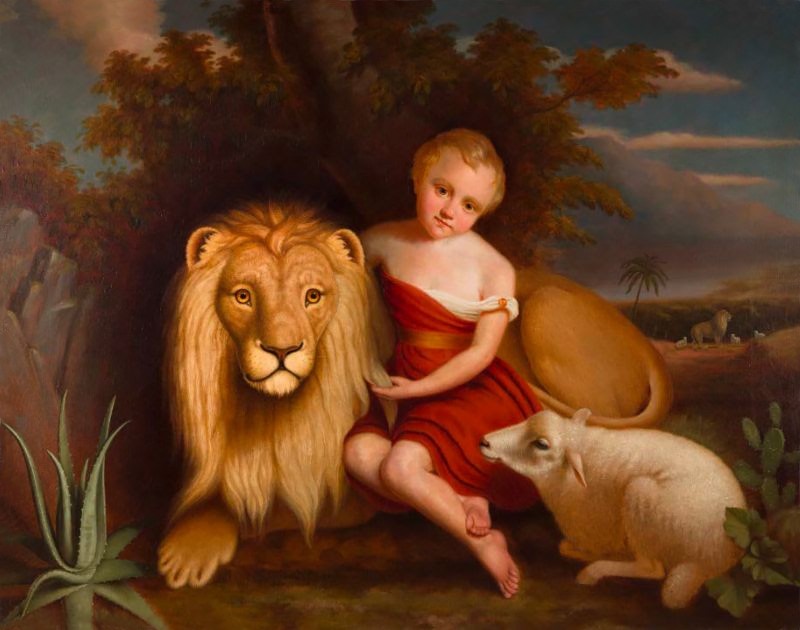 If you missed an exhibition, or would like to revisit one, the McMullen's virtual walkthroughs bring the galleries to you. The current display, extended through the fall semester, is the critically acclaimed Indian Ocean Current: Six Artistic Narratives, which features leading artists and sheds light on the complex and crucial issue of climate change, with a focus on the Indian Ocean region where temperature changes have led to extreme weather events.

The exclusive display, deemed "an ambitious endeavor that does its best to wrap its arms around epochs of cultural history, now adrift on waters rising and warming quicker than anywhere else on earth," by the Boston Globe, includes works by artists Shiraz Bayjoo, Shilpa Gupta, Nicholas Hlobo, Wangechi Mutu, Penny Siopis, and Hajra Waheed, defined by their deep ties to the lands surrounding the Indian Ocean. The virtual walkthrough tours the galleries, and offers close-up views of the artists' works, information about climate change, and more.

In addition, the McMullen recently hosted its first virtual docent tour walkthrough, for the National Docent Symposium Council, which showcased Indian Ocean Current and the museum's technologies to 85 volunteers and docent trainers nationally.

"We received excellent feedback from museums across the country, including the Museum of Fine Arts, Boston, which is looking to develop similar resources going forward," said Rachel Chamberlain, the museum's manager of education, outreach, and digital resources. "The McMullen has spearheaded a number of initiatives in both the academic museum and public museum fields."

According to Chamberlain, a single Facebook posting alone generated thousands of McMullen from Home viewers—an indication of its popularity since its spring launch. Feedback from other groups both on and off campus has been positive, she says, including from BC Information Technology Services, as well as various faculty members and staff. "The Art, Art History, and Film Department, along with BC Libraries, took notice of the virtual walkthrough and are planning on implementing similar resources for their constituents," she said, adding that she has been contacted by interested staff at Wellesley College's Davis Museum.

Other McMullen virtual exhibition tours include the New England debut of Simon Dinnerstein's renowned masterpiece, The Fulbright Triptych; the gritty New York street photography of Alen MacWeeney; a groundbreaking examination of Carrie Mae Weems' diverse and innovative career, which features both celebrated and rarely exhibited projects; and works by Cuban painter Rafael Soriano, an acclaimed master of geometric abstraction and a global figure in the 20th-century art world.

"The period of the University's closure has provided an opportunity for exploration of an array of new technologies to use as we continue to expand our online offerings throughout the fall," Netzer said, adding that McMullen staffers continue to think about new ways of virtually learning from the collections and exhibitions, so visitors should check back periodically for new programs.

Rosanne Pellegrini | University Communications | July 2020