Above: Adel Abidin (Baghdad, Iraq, 1973–), Memorial, 2009. Image courtesy of Barjeel Art Foundation, Sharjah.
The McMullen Museum of Art at Boston College will present the exclusive exhibition Landscape of Memory: Seven Installations from the Barjeel Art Foundation (Sharjah, UAE), which comprises works created between 1998 and 2011 by renowned artists Adel Abidin, Sadik Kwaish Alfraji, Marwa Arsanios, Mona Hatoum, Lamia Joreige, Maha Maamoun, and Basim Magdy. The exhibition will be on display in the Daley Family and Monan Galleries from January 30 to June 4, 2023.

The exhibition is the first to present this assemblage of inventive installations, which explore the rich and complex history of the Middle East region. Drawn from the collection of the Barjeel Art Foundation in Sharjah, United Arab Emirates, the works probe questions of causes and effects of war, personal and national identity, exile and belonging, and memory and commemoration in films, paintings, sculptures, photographs, and multimedia displays.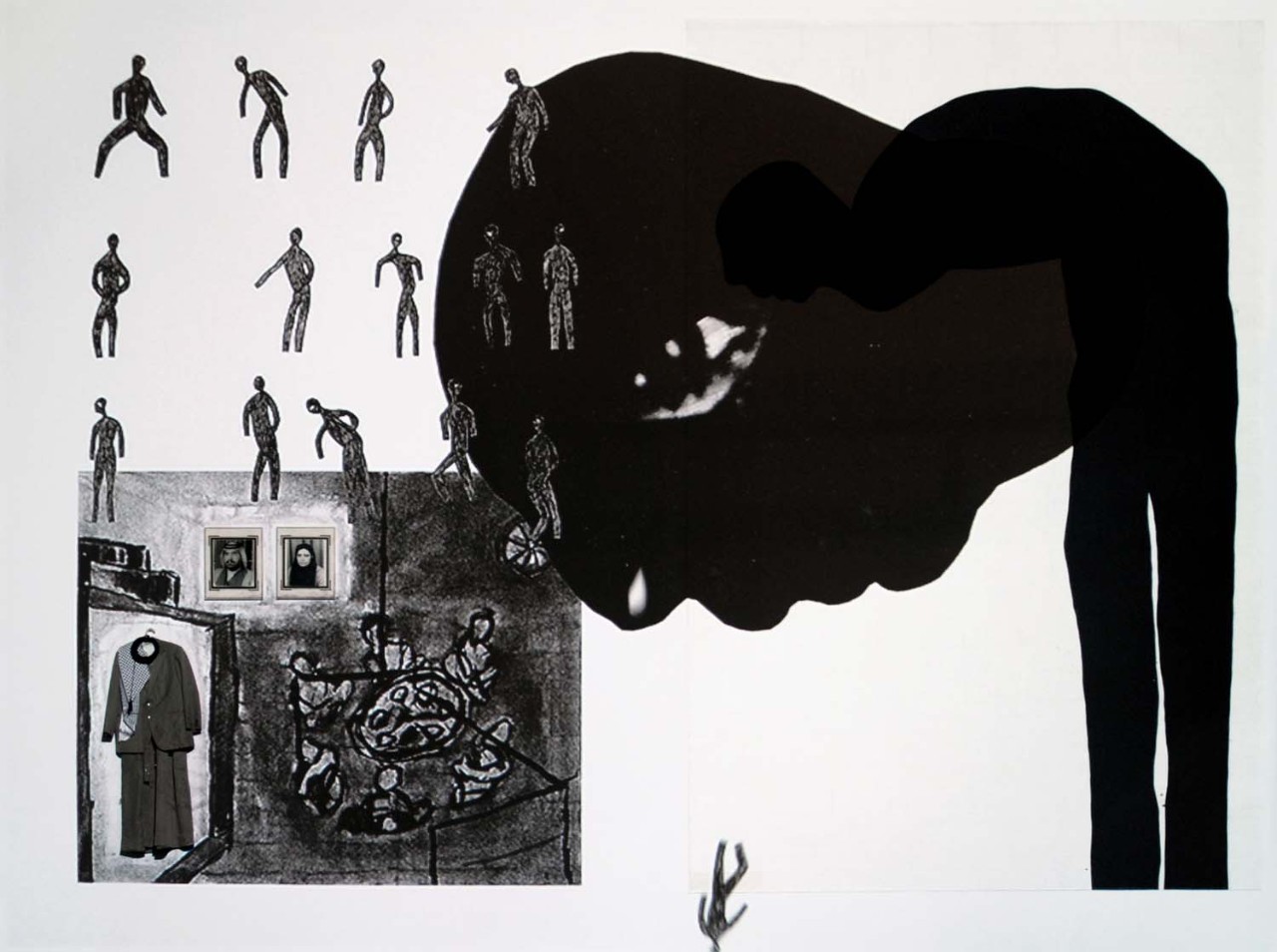 "The McMullen is pleased to invite our audiences to engage with seven multimedia installations from the outstanding collection of the Barjeel Art Foundation, which examine the role of memory in shaping understanding of our identities and concepts of home," said Inaugural Robert L. and Judith T. Winston Director of the McMullen Museum of Art Nancy Netzer, a BC professor of art history. "A Portal provided by Shared_Studios with immersive audio and visual technology will connect small groups with others throughout the world to participate in dialogue about the artists' works and exhibition themes in real time."
With roots in Egypt, Iraq, Lebanon, Palestine, Europe, and the United States, the seven innovative artists provoke reflection on what it means to remember and the landscapes their memories inhabit.  
In Cairo, Basim Magdy's My Father Looks for an Honest City reenacts a stunt of ancient Greek philosopher Diogenes the Cynic that features his own father, and Maha Maamoun's Domestic Tourism II splices together decades of video footage of Giza's pyramids. Baghdad sets the scene for both Sadik Kwaish Alfraji's The House My Father Built, a large-scale visualization of the artist's first painful visit home following his father's death, as well as Adel Abidin's rumination on the lonely consequences of war in his Memorial. Lebanon's Acapulco beach resort and the streets of Beirut are host to Marwa Arsanios's and Lamia Joreige's respective installations that recall false promises symbolized by modernist architecture and the rupture of violence on the cyclical nature of time. The lights of Mona Hatoum's Plotting Table raise the specter of conflict on an international scale. 
As part of Landscape of Memory's installation, the Monan Gallery will house a Portal from Shared_Studios, an immersive, high-definition internet video connection that joins small rooms across the globe to provide a sense of spatial continuity, allowing participants to engage with one another. 
Organized by the McMullen Museum in conjunction with the Barjeel Art Foundation, the exhibition is curated by Boston College Political Science Department Professor of the Practice Kathleen Bailey, director of the University's Islamic Civilization and Societies Program.
"The Middle East is a region that has been touched by internecine conflict, outside intervention, interstate warfare, environmental degradation, and climate change, which have provoked migration and a refugee crisis that has persisted over several generations. It is also a region of perseverance, humanity, and hope," said Bailey. "The work of the artists included in Landscape of Memory encapsulates this history by evoking universal feelings of identity, memory, home, displacement, and loss, while also posing the question of who we are as humans when faced by the devastation caused by conflict. The installations depict a complex and provocative reality of loss and grief, but also of rebirth and compassion."
Landscape of Memory artists include:

Adel Abidin is a multimedia artist who works in Amman, Jordan, and Helsinki, Finland. Informed by his cross-cultural background, Abidin explores intersections of identity, visual art, and politics to challenge viewers by "extending the[ir] mental borders" to contemplate themes of personal responsibility in the face of global turmoil.
Sadik Kwaish Alfraji lives and works in Amersfoort, Netherlands, where he found political asylum in the early 1990s. Initially drawn to abstract art as a way to conceal his opposition to Saddam Hussein's Ba'athist regime, Alfraji's works are highly personal. His paintings, drawings, and video animations probe "the problem of existence" to reflect upon themes of loss and exile while also offering viewers a sense of the redemptive power of hope and shared humanity. 
Marwa Arsanios, a researcher, artist, and filmmaker, explores mid-twentieth-century politics in her multidisciplinary works. Based in Beirut, Lebanon, and Berlin, Germany, Arsanios's projects interrogate themes of industrialization, urbanization, and gender relations. Often practicing collaboratively, Arsanios's installations, performances, publications, and videos go "beyond places" to present globalization (and its pitfalls) as a consequence of modernist ideals.
Mona Hatoum is a multimedia and installation artist of Palestinian heritage. She is now based in London, United Kingdom, and Berlin, Germany. "Conflict and contradiction" emblematize much of her practice, which vacillates between local and global themes. Hatoum often subverts expectations to reveal commonalities and shared truths, encouraging visitors to offer their own "expansive imaginative interpretation(s)" when viewing her work. 
Lamia Joreige, a filmmaker, artist, and co-founder of the Beirut Art Center, frequently uses archival material to fashion narratives that "rethink the connection between historical reality and fiction." With the Lebanese wars and their fallout as a focus of her imagery, Joreige grapples in her works with the elliptical, fractured nature of time and the human urge to create a shared sense of memory from world events.
Maha Maamoun, a photographer, filmmaker, and curator, takes as inspiration for much of her artistic practice her home city of Cairo. Through her films, Maamoun examines the role cultural landmarks play in a collective psyche and how they can be (re-)appropriated for alternative historical narratives. "Emotional chronolog[ies]" feature broadly in her work, demonstrating how memories of the past are powerful vehicles for current and future renderings of Cairo's place in a national imaginary.
Basim Magdy, working in Basel, Switzerland, as a filmmaker and multimedia artist, blends absurdist humor with personal reflections and historical allusions that challenge conceptions of memory. Observing "you can't even put time on a ruler," Magdy playfully piques viewers' conceptions of past, future, and present in works that frequently depict his native Egypt.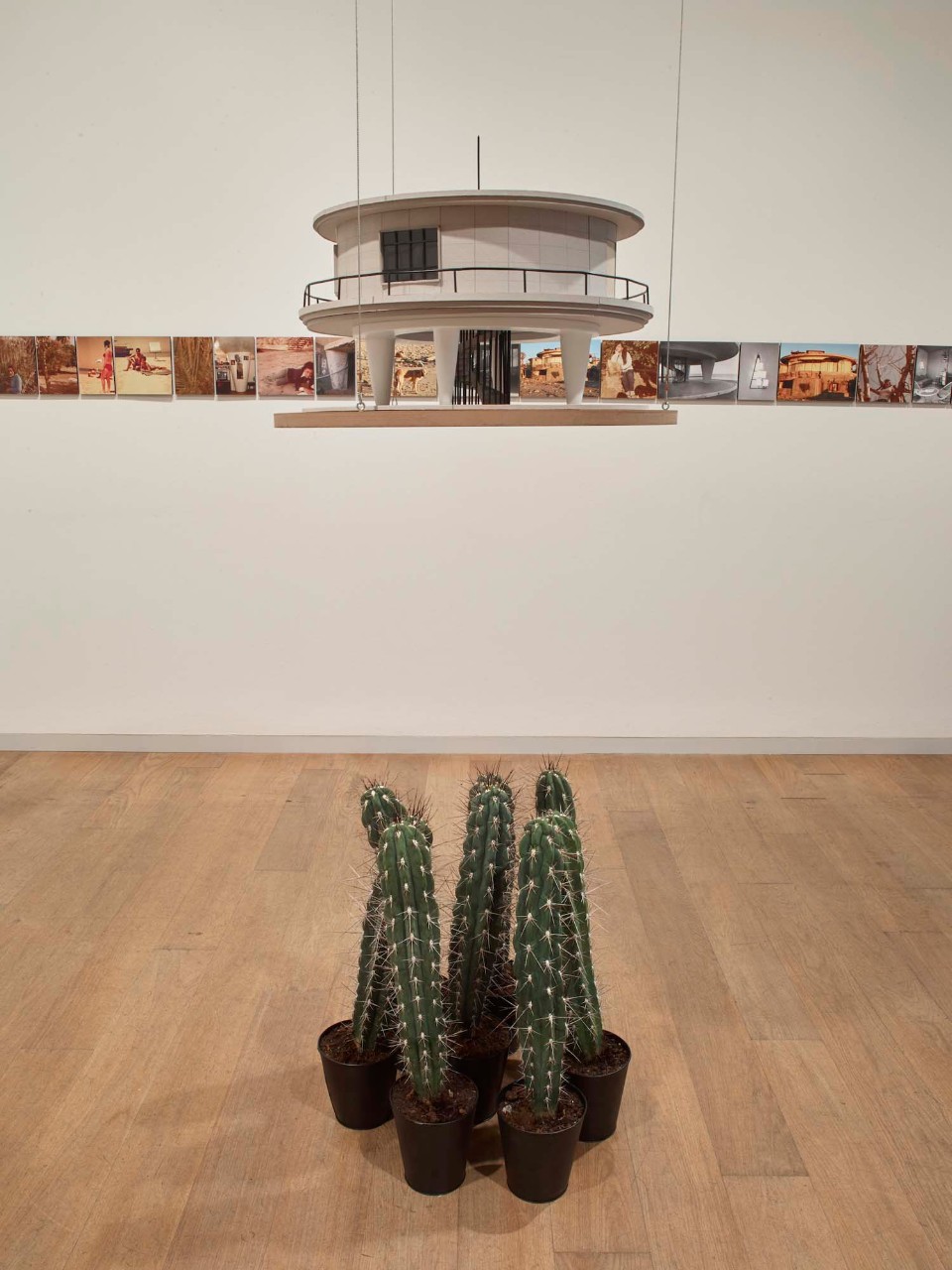 Major support for Landscape of Memory has been provided by Boston College and the Patrons of the McMullen Museum. The Shared_Studios Portal has been underwritten by the Islamic Civilization and Societies Program, the University Council on Teaching, and the Institute for the Liberal Arts at Boston College.
Barjeel Art Foundation, founded by Sultan Sooud Al Qassemi, is an independent, UAE-based initiative established to manage, preserve, and exhibit an extensive collection of modern and contemporary art from North Africa and West Asia. With the guiding principle of fostering critical dialogue with a focus on artists with Arab heritage internationally, the foundation strives to create an open-ended inquiry that responds to and conveys the nuances inherent to Arab histories beyond borders of culture and geography.
In-person and virtual public programming is planned for the general public and museum members. Admission and events are free; for more information, including directions and hours, and to sign up for those events that require advance registration, visit bc.edu/artmuseum.
Rosanne Pellegrini | University Communications | January 2023