Emine Fetvaci, a prominent scholar and accomplished teacher whose research areas include the arts of the book in the Islamic world, and Ottoman, Mughal, and Safavid art and architecture, has been appointed to Boston College's Norma Jean Calderwood University Professorship in Islamic and Asian Art, effective January 1, 2021.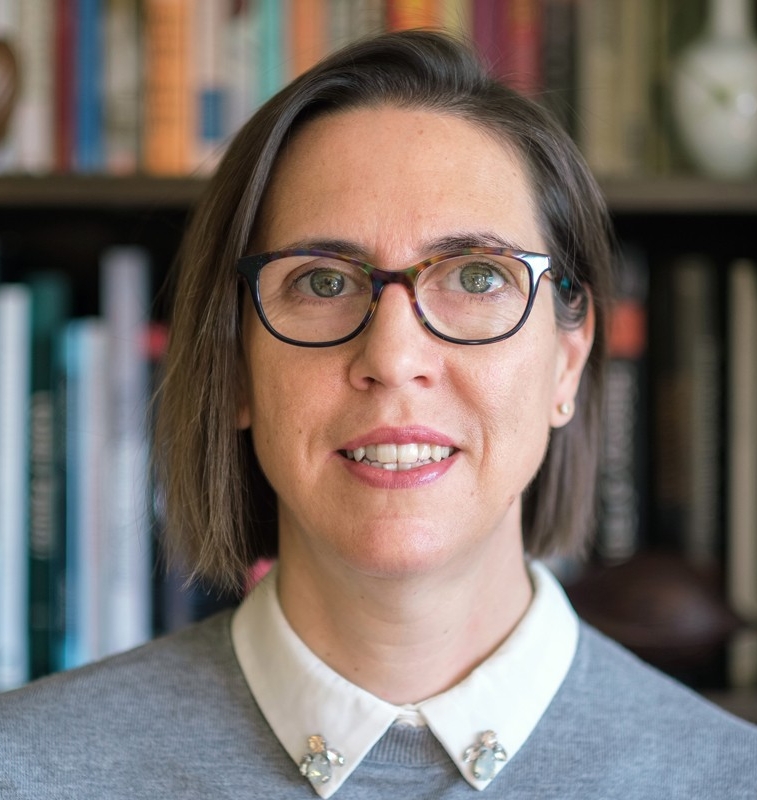 "Emine Fetvaci is one of the world's leading scholars of Ottoman painting, and she is playing an important role in redefining Islamic art history by exploring Islamic art in conversation with a broader early modern world," said Boston College Morrissey College of Arts and Sciences Dean Gregory Kalscheur, S.J.
"She brings to Boston College both this scholarly expertise and a deep commitment to formative liberal arts teaching. I am delighted that she will be joining us as the Calderwood Professor of Islamic and Asian Art."
Fetvaci—whose areas of interest include issues such as collecting, the formation of art historical canons, the codification of a historical record, and the connections between artistic patronage and self-fashioning in early-modern courtly societies—comes to BC from Boston University, where she is associate chair and an associate professor of Islamic art in the Department of History of Art and Architecture.
"I am thrilled to be joining the Boston College faculty, and am truly honored to have been appointed as the Norma Jean Calderwood University Professor in Islamic and Asian Art," said Fetvaci. "As the Calderwood Professor, I hope to further my research into artistic exchange across the Indian Ocean between the Ottoman Empire and the Mughal Empire of India, as well as continue to explore painting and the book arts in the Islamic world."
Boston College's emphases on excellence in undergraduate teaching and in research reflects her own priorities, Fetvaci said.
"With the generous research and programming funds made available by the Calderwood Professorship, I hope to instill curiosity and excitement about Islamic art among new generations of Boston College students. I also hope to contribute to the intellectual life of the college by organizing engaging academic and outreach programming around Islamic and Asian art, including hosting multiple-day conferences, establishing internships for undergraduate students, and supporting exhibitions at the McMullen Museum," she said.

"

Emine Fetvaci is one of the world's leading scholars of Ottoman painting, and she is playing an important role in redefining Islamic art history by exploring Islamic art in conversation with a broader early modern world.

"

Fetvaci's most recent project examines artistic connections between the Ottoman and Mughal Empires. Her first book, Picturing History at the Ottoman Court (Indiana University Press, 2013), was awarded the 2014 M. Fuat Köprülü Book Prize by the Ottoman and Turkish Studies Association. Her latest monograph, The Album of the World Emperor: Cross-Cultural Collecting and Album Making at the Ottoman Court (Princeton University Press, 2019), focuses on an imperial album created for the Ottoman sultan Ahmed I (r. 1603-1617), and examines the art and architecture produced during the sultan's reign. Fetvaci also is the co-editor of Writing History at the Ottoman Court (IUP, 2013).
A BU faculty member since 2007, Fetvaci has taught courses including Imperial Reflections; Early-Modern Islamic Art and Architecture; After Genghis Khan: Art and Architecture in Iran and Central Asia, 1200-1500; Topics in Religion and the Arts: Islamic Architecture; Europe and the Islamic World: Medieval and Early-Modern Cultural Exchange, and Courtly Commissions: Ottoman Art and Architecture.
Her articles have appeared in such venues as the Art Bulletin, Ars Orientalis, and Muqarnas.
Prior to her tenure at Boston University, Fetvaci was a post-doctoral fellow at Stanford University; a visiting lecturer at Rice University; an instructor at Rhode Island School of Design; a teaching fellow at Harvard University; and an editorial and curatorial assistant at the Metropolitan Museum of Art. She earned a bachelor's degree from Williams College and a doctoral degree from Harvard University.
Fetvaci succeeds inaugural Calderwood Professorship holders Sheila Blair and Jonathan Bloom, husband and wife scholars who shared the appointment from 2000 until their 2018 retirement. The professorship was endowed by the now-late Stanford Calderwood in honor of his wife, Norma Jean, an art historian and lecturer in BC's Fine Arts Department from 1983 until her 1996 retirement. The University's first full-time position in non-Western art, the position strengthens the University in areas of strategic priority, including the arts and cultural diversity.
Rosanne Pellegrini | University Communications | December 2020