File photo: Student group Masti performing at the BC Arts Festival (Caitlin Cunningham)

The Boston College Arts Festival marks its 25th anniversary this year with a celebration that includes the return to campus of talented BC graduates who will be honored with Distinguished Alumni Artist Awards.

More than 800 University artists will participate in the festival, which features more than 40 events and showcases the diverse talents of BC students, faculty, staff, and alumni. The Arts Festival features creative achievements and highlights music, theater, dance, creative writing, film, painting, sculpture, and more.

The 25th anniversary event April 27-29 not only honors the festival's traditions but also expands offerings to increase arts representation. New programming includes a Culture Showcase of 14 dance and musical performances; a Sustainability Gallery of works that focus on the environment; a Short Film Festival to present BC student productions; a World Fair featuring participants from 30 of BC's intercultural clubs; and a Children's Art Gallery with works by students in the BC Children's Center, Campus School, and St. Columbkille Partnership School.

The Arts Festival is open to the public (most events are free); members of all ages from surrounding communities are invited to take part.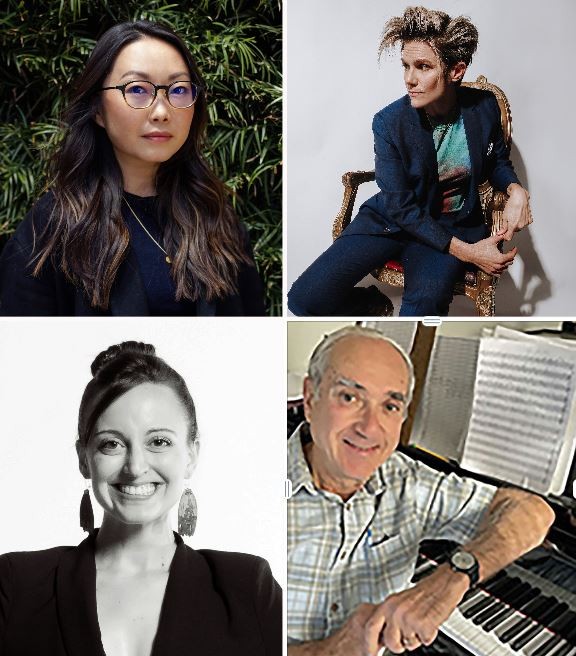 This year's Distinguished Alumni Award winners include: award-winning comedian, author, actor, and host Cameron Esposito '04; celebrated founder and director of the nonprofit Urbanity Dance Betsi Graves '04; filmmaker and storyteller Lulu Wang '05, most famously known for her critically acclaimed, award-winning movie "The Farewell"; and prolific composer, trumpet player, and educator Jim Centorino '71.

Boston College Arts Council's highest honor, the awards recognize graduates who have demonstrated creativity, innovation, leadership, and vision through their contributions to the arts, and are advocates and activists in their communities.

"Every year I am so impressed by our alumni award recipients," said BC Arts Council Chair and Professor of Theatre Crystal Tiala. "Not only do they excel artistically, but as humanitarians as well."

The award winners will appear at "The Artists Journey" on April 28 from 3-6 p.m. in Gasson Hall: Esposito, Graves, and Wang will participate live in a panel discussion, "Laughing, Moving, and Sharing," at 3 p.m. prior to the awards ceremony at 4 p.m. Centorino will appear virtually to receive his award.  

"The panel discussion will provide a fascinating look into their formation as artists and why the arts are critical to living fully. This is a perfect way to celebrate the 25th anniversary of the Arts Festival," said Tiala.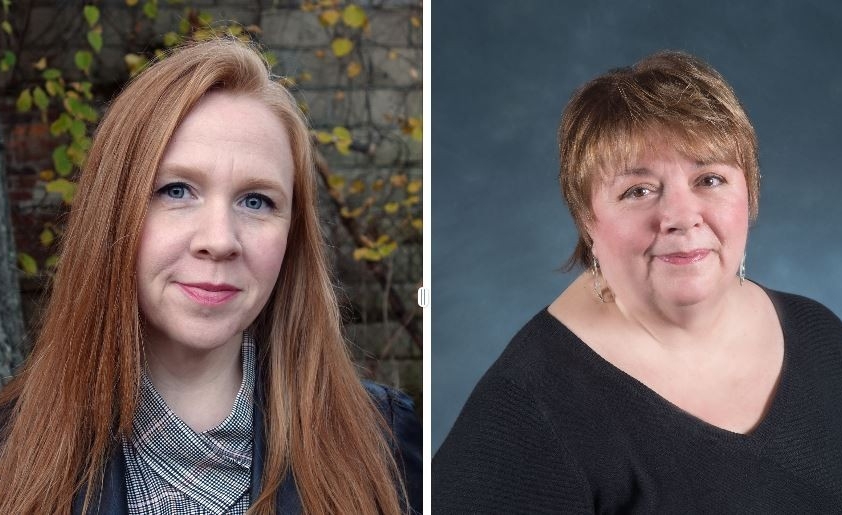 The ceremony also will recognize faculty and student Arts Council award winners. Faculty honorees are Sandra Hebert, associate professor of the practice in the Music Department and Chamber Music Ensemble director, and Allison Adair, associate professor of the practice in English and an award-winning poet.

This year's student winners are seniors Catie Constas, Robert D'Alessandro, Lauren Foster, Tyler Gollin, Zachary Jekanowski, Kristen Lee, Haley Lombardo, Gia Mitchum, Aidan O'Neill, and Lily Telegdy; senior Josephine Kim will receive the Jeffery Howe Art History Award.

Other events and activities at the festival include:

 •Performances by popular music ensembles such as the Liturgy Arts Group, University Wind Ensemble, Waaw Waaw BC, the University Chorale, BC bOp!, and Boston College Symphony Orchestra

•A "BC's Best" competition featuring student bands and songwriters

•Family activities

•A maker and craft sale

•"Candide," directed by Bryce Pinkham '05, April 26–30, Robsham Theater (tickets at bcpa.universitytickets.com)

The schedule, alumni bios, and other Arts Festival details, including advance registration for "The Artist's Journey Events" (requested by April 24) are at bc.edu/artsfestival.

Organized by the Arts Council, BC Arts Festival sponsors include the offices of the President and the Provost, the Arts Council committees, Student Affairs and the Dean's Office of the Morrissey College of Arts and Sciences, with support from the Alumni Association, the Boston College Police Department, the Boston College Bookstore, and BC Facilities and grounds crew members.
Rosanne Pellegrini | University Communications | April 2023