Artistic works by members of Boston College's faculty and staff are now on view in Carney Hall, presented in an exhibition organized by the student-run BC Art Club.  
The show "is one of Art Club's most exciting and oldest traditions," according to Minseo Kim '23, the organization's president. "This gallery provides a wonderful opportunity for faculty and staff to showcase their talents in the arts."
On display are 14 works, submitted by 10 BC community members, that include photography, painting, and mixed media.
 "Our hope is that by displaying the works of faculty and staff across multiple disciplines, the community can appreciate how integral a role art can play in everyone's life, no matter what field they are in," said Kim. "It is also an opportunity to appreciate and celebrate the wonderful artists in the BC community."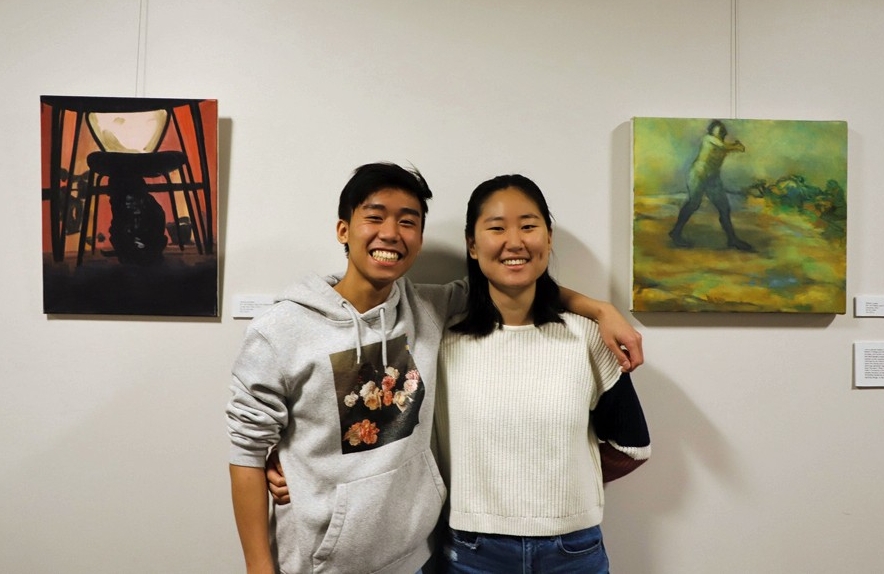 While most of the submissions come from members of the Fine Art, Art History, and Film Department—including Assistant Professor Hartmut Austen, Assistant Professor of the Practice Sammy Chong, Professor of the Practice Mark Cooper, Art Technology Manager Ashley Craig, part-time faculty member Sharon Lacey, Assistant Professor of the Practice Greer Muldowney, and part-time faculty members Brian Reeves and Stephanie Stigliano—the show includes also works by Burns Library Conservator Barbara Hebard and technology consultant Ken Porter.
"By providing faculty and staff the opportunity to share their artwork, we hope to bring together many interdisciplinary fields and foster a sense of community through the arts," said Kim, who has been involved in the Art Club since her freshman year.
The exhibition is on view in Carney Hall 103/104 through December 10.


University Communications | December 2021