Boston College's ties with Ireland, an emerging digital superpower, have provided the University an opportunity to support efforts in promoting transatlantic cybersecurity.
A central player in the endeavor is BC's Global Leadership Institute, which has run a series of exchange programs with Irish and Northern Irish leaders in cybersecurity, and this spring has expanded the initiative to include NATO and the European Union.

GLI also is co-sponsoring a Cyber Security Transatlantic Policy Forum this month at Ireland's Killarney Economic Conference, where politicians, law enforcement policy makers, and cyber industry leaders will gather to share insights on government and corporate partnerships in cybersecurity; among the participants will be Kevin Powers, who directs the M.S. in Cybersecurity Policy and Governance program in BC's Woods College of Advancing Studies, and serves on the faculties of Boston College's Law School and Carroll School of Management.

In addition, this fall BC will host an Irish cyber industry expert for four months of study, supported by a Tech Impact Award from Fulbright Ireland.

This foray into cyber issues reflects GLI's propensity for adapting its resources and practices to suit a world of constantly shifting geopolitical and social realities. Founded as the Irish Institute in 1997, and building on earlier work by the Center for Irish Management, it developed programs and initiatives aimed at fostering reconciliation between Ireland and Northern Ireland, with support from the U.S. State Department. In the post-Good Friday Agreement era, where the State Department's focus on Irish issues lessened, the institute expanded its geographical scope to include other regions—notably the Middle East and North Africa—while also taking a broader role within the University to aid international outreach: For example, in 2017, GLI began a program to assist Mexico in professionalizing its police force.
"

When you have a global perspective, being part of the conversation addressing issues and concerns that have become global is vital. There is a lot of uncertainty about how Brexit will play out, and what its economic, social, and political effects will be. But where Ireland—and its potential role in the future of cybersecurity—is concerned, Boston College is definitely part of that conversation.

"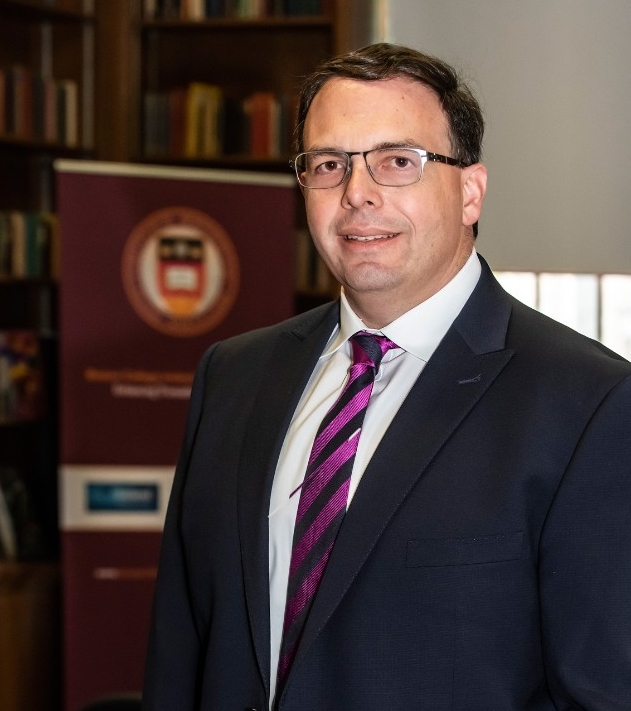 GLI Director Robert Mauro says the institute's well-established networks within Ireland, plus additional contacts through the Boston College Ireland Business Council, have helped maintain the BC-Irish connection over the years—which proved relevant when a confluence of events augured a new dimension in American-Irish relations.

"The U.S. Department of State sees Ireland as the frontline of cybersecurity defense for the U.S. in Europe," he explains. "The reason for this is two-fold: First, Brexit has upset the role the UK can play in Europe. While the Brexit process has only started, the EU has already struck out on its own with new legislation such as General Data Protection Regulation, which governs data protection and privacy. Ireland has been very transparent about how they will seek to implement GDPR. And this has meant that they serve as a vital point of contact.

"Second, Ireland is home to a large number of U.S. multinationals that based their headquarters in Dublin. The U.S. is concerned about how Ireland responds to a full-on cyber attack from a rogue state and what the implications of that would be for U.S. multinationals and the American economy."

Ireland's high knowledge base and skill sets in digital infrastructure are among the assets it brings to cybersecurity, Mauro says. But it lacks an integrated national security policy and apparatus that would enable it to take on a major role in international and transatlantic cybersecurity.

GLI's programming has given Irish and Northern Irish leaders in cybersecurity—army, police, academic, private sector, and industry representatives—a means by which to share expertise and best practices with cyber professionals in Boston and Washington, D.C., says Mauro. In addition, GLI also provided a means for Irish cyber professionals to connect with officials from NATO and the EU, through an institute-arranged visit to the NATO cybersecurity centers for excellence in Estonia and Brussels.

"Not being part of NATO is an obstacle for Ireland," Mauro explains. "There is no efficient framework for Ireland to share information with the other NATO powers, and it can't take part in important defense exercises. So Ireland needs to strengthen its lines of communication with the U.S., the UK, and Europe, especially as Brexit unfolds."
"

How do you approach cybersecurity as a priority? How do you plan, and align manpower and resources? What are the ethical considerations in formulating policies and practices? How do you build the kind of partnerships between private industry, government, and academia that offer the promise of success? These are the kinds of questions we explore in our cybersecurity program, and they have great relevance for Ireland.

"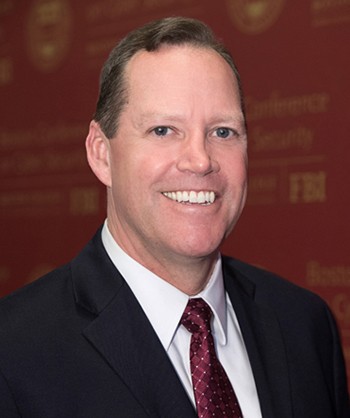 "It's a business issue, a management issue, from the top down. How do you approach cybersecurity as a priority? How do you plan, and align manpower and resources? What are the ethical considerations in formulating policies and practices? And how do you build the kind of partnerships between private industry, government, and academia that offer the promise of success?

"These are the kinds of questions we explore in our cybersecurity program, and they have great relevance for Ireland."

Also in May, Powers will speak at another event co-organized by GLI: a joint conference on post-Brexit cybersecurity, East-West security, and intelligence frameworks, to be held at Queen's University in Belfast.

Mauro says the institute is working closely with the State Department, the Irish Department of Justice, and the UK Department of Defense "to ensure that security and intelligence-sharing can be improved even as the traditional lines of communication are removed."
GLI's partnership with the Woods College cybersecurity program reflects the institute's desire to collaborate with other BC entities, adds Mauro, who also cites Boston College Ireland as a key facilitator for the University's Irish ventures.

"When you have a global perspective, being part of the conversation addressing issues and concerns that have become global is vital," he says. "There is a lot of uncertainty about how Brexit will play out, and what its economic, social, and political effects will be. But where Ireland—and its potential role in the future of cybersecurity—is concerned, Boston College is definitely part of that conversation."


Sean Smith | University Communications | May 2019