Andrés Castro Samayoa, an assistant professor in the Lynch School of Education and Human Development, was named one of 11 Mellon Emerging Faculty Leaders for 2021, the Institute for Citizens & Scholars has announced. He is the first Boston College faculty member to receive the honor.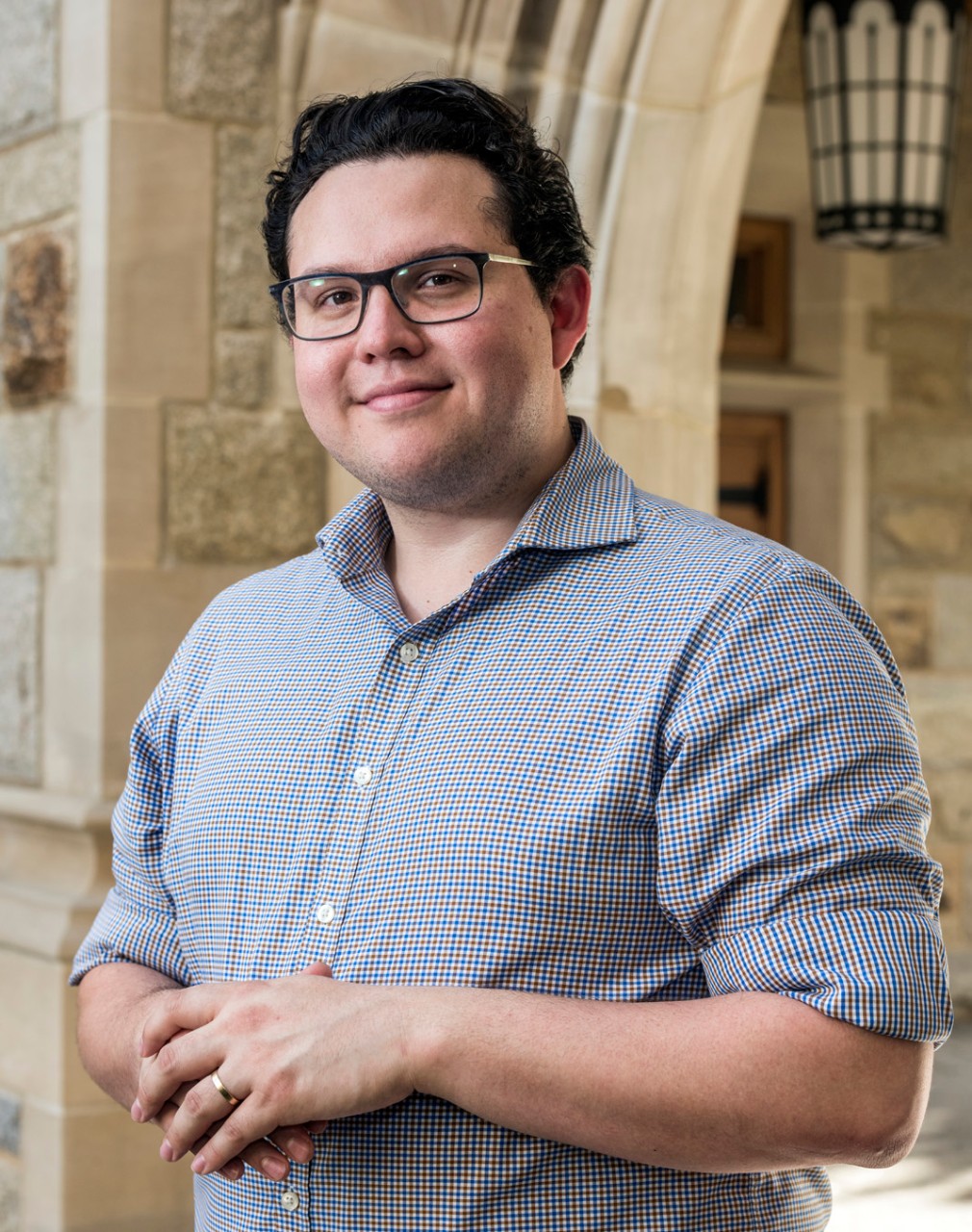 Funded by the Andrew W. Mellon Foundation, the MEFL awards support junior faculty whose research focuses on contemporary American history, culture, and society, and who are committed to the creation of an inclusive campus community for underrepresented students and scholars.  

Castro Samayoa, a member of the Lynch School's Education Leadership and Higher Education department, was recognized for his work drawing from sociological and historical methodologies focused on Minority Serving Institutions, a subset of more than 600 federally designated colleges and universities in the United States. His project examines how administrative data and the construction of racial and ethnic markers are used to develop policies to advance equity in education.

"We are thrilled that Andrés has won this very competitive award," said Stanton E. F. Wortham, the Charles F. Donovan, S.J., Dean of the Lynch School. "The honor recognizes both his highly regarded research on access and equity in higher education and his exemplary character as a university citizen. As much as any other colleague, Andrés brings together faculty and students to build community and create substantive engagements that benefit the entire school. We are grateful that he will use this award to enrich our collective life further."

The MEFL award is designed to free the time of junior faculty working toward tenure, including those from underrepresented groups and others committed to eradicating disparities in their respective fields, so they can engage in and build support for systems, networks, and affinity groups that make their fields and campuses more inclusive. The awardees were selected through a competitive interview process by a selection committee of four former and current university leaders with various academic and research backgrounds.  

Established in 2015, the MEFL program has now supported more than 50 junior faculty who represent the next generation of leaders and scholars in the humanities and social sciences, and who are poised to play a significant role in shaping American higher education. Founded in 1945, the Princeton, N.J.-based Institute for Citizens & Scholars, formerly the Woodrow Wilson National Fellowship Foundation, administers the MEFL program.
Phil Gloudemans | University Communications | May 2021